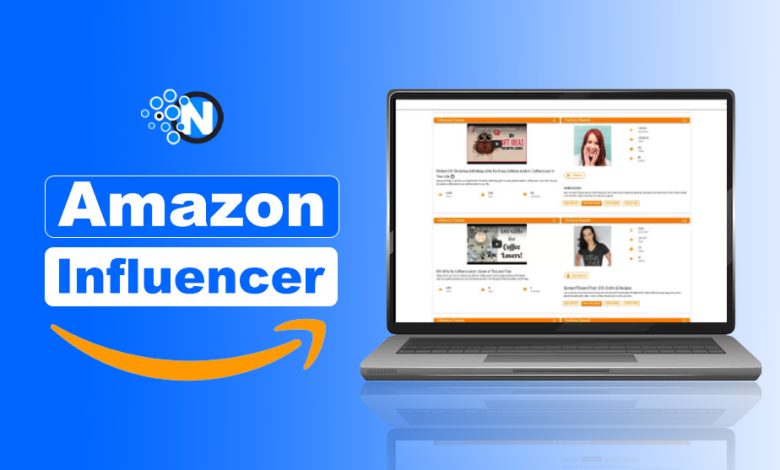 Influencers are popular personalities and national heroes who often get paid by promoting products or services in front of their audience (followers). Modern consumers usually follow their favorite personalities, TV stars, and national heroes like footballers to find and purchase products in their daily lives.
Amazon influencers can earn money on the scale of 1-10% as commission, depending on the product type. In the modern era, people only find happiness in online shopping. Amazon is the best platform where you can sell books, housewares, movies, and many other things directly or using third-party distributors.
What is an Amazon Influencer?
An Amazon influencer is a person who promotes Amazon products to his audience on his/her social profiles including YouTube, Facebook, Instagram and TikTok. Influencers can create content and engage with their followers by using social media platforms instead of traditional ads. Amazon influencers get a lot of profit by recommending products listed on Amazon.
Popular influencers like Felicia Day, a yesteryears actress, who sells her baby products and books audio through social media influence, are part of the Amazon Influencer Program. On the other hand, the famous YouTube personality, Justin Braun, promotes construction equipment and off-road supplies using Amazon store OverTimeGarage.
How To Become an Amazon Influencer?
The Amazon Influencer Program gives advantages to the creators. It helps to communicate with the audience and promote new projects. If you want to become a part of this program, you have to meet the given standardized criteria:
To apply for the Amazon Influencer Program, you should have an active social media account like Facebook, Instagram or YouTube.
Your business should be popular as you can operate in the US, UK, Canada, France, Italy, Germany, and India.
With the submission of your application, the platform will look for the required followers and other formalities. If approved, you can easily access all the features. The minimum requirement of the followers is 20,000.
You have to engage with the audience and post content relevant to products sold on Amazon.
Distinguish Between Amazon Influencers and Amazon Affiliates
They are the same. The Amazon Influencer program is the extension of the Amazon Associates Program. In 1996, Amazon Affiliate Program was rebranded as Amazon Influencer Program. 
The only difference is that if you are a member of the Influencer program, you have to build your traditional retail store for Amazon. However, you can share affiliate links for specific products on your social media platforms. You have to be a member of the Affiliate Program.
The Amazon Influencer and the Amazon Affiliate both have their unique way of operating sales. To link the products with different social media platforms, they use blogs, YouTube descriptions and Facebook posts related to amazon. To see the effect, examine and buy the recommended products, you can access the links.


Working On Amazon Influencer Program
Influencers can get the benefit from the Amazon Influencer Program in different ways. If you are an influencer, you can create retail stores to promote products and provide services. Amazon can give attention to your promotion request if you share the affiliate URLs on social media to boost your storefront.
Influencers and Brands get benefits from the Influencer Program. Influencers can increase their audience and earn more money by providing product recommendations and service rewards. Sometimes, they offer free products to get reviews. On the other hand, Brands can avail the opportunity to tackle ready-made social media audiences to boost sales and awareness. An influencer does not have to be an Affiliate because of the different behavior. To get approval, everyone should apply as it is not easy to gain access.
How To Create an Amazon Influencer Account?
To establish an Influencer account, you have to create an Amazon account. You can make your Amazon account using the links from different social media. To get started, you have to press "Sign up" button from the Amazon influencer page. You have to follow some given below steps:
You have to provide your name, password, email, and address to register yourself.
Provide social media details, a photograph and a bio of 350 characters.
Once you are registered successfully, you only have to make a storefront where you can provide services and recommend products as an influencer. Add a traditional logo and sign to boost your brand.
Fill your storefront with products as many as you can if it is created.
Share your storefront link on social media platforms to get traffic by showcasing and services.
Provide your payment and tax details to earn commissions and bounties.
How Much an Influencer can Earn?
Amazon influencers can earn up to $1500 every month. An influencer can earn a commission on a scale of 1-10% because it depends on the quality of the product. When the influencers recommend the products, they can achieve just 1% on every product. While on the other hand, the influencers can earn as much as 10% commission if the followers can purchase from Amazon's private-label fashion line.