Business
How to Choose the Right Business Credit Card
What type of business credit card do you get. Dislike the needs of people very soon to the needs of various businesses. Depending on whether or not your businesses are in sound, financial shape, or not, should affect your credit card requirements as well. Your personal bank will regularly send you applications for their line of credit cards that might include fairly attractive features and benefits.
In this article, we will show you how to maximize the value of credit cards, get the most cash back rewards, and also how to travel for free.
Whenever you apply for a credit card, there are a bunch of terms, and most people don't really read these. But again, if you look at them directly and actually read them, you're going to see that you're personally liable.
This means that if you have a credit card, and again if the company defaults, you can't really file bankruptcy to run away from this debt.
One of the big benefits of having a business is that you don't have personal liability, but again, have credit cards; you do still have that personal liability. On a similar note, if you issue employee cards, then you're going to be liable for any transactions as well. So hopefully you have enough internal controls, just to make sure that there aren't any fraudulent transactions.
Obviously, if there is a fraudulent transaction, what you can do is to basically sue the person or charged them, but you really don't want to go through that process. I think it's better to be preventative rather than have to deal with the consequences given everything that we just talked about.
So the main benefit is that they typically have different categories compared to personal cards, sometimes different benefits as well, meaning that you can really optimize your spending.
Another reason people pursue these cards is that some of them do have really great signup bonuses. So again, if you really want to maximize the return on your spending for a big purchase, this is a really good way to do it. For example, if you look at a car, let the Chase Sapphire preferred, and even the reserve, you're getting 50,000 points after $4,000 a minimum spend with the chase Inc. preferred card, you're getting 80,000 points, so 30,000 points more for only $1,000 more than spend.
Business rewards credit cards can be difficult, but not impossible to manage when you have several cards floating around among different employees.
As you can see this sounds great but this isn't the best method. Yes, it's a business you need a credit card sooner or possibly, while other card companies may not know of your existence, while your first business-grade multiplication will typically come from your bank. Once you have established yourself with the state and federal agencies forever, the application should start pouring in. And a new business will have a non-existent credit history.
Each time you get notified, it will get better. Many other companies will also send you an additional business credit card offer as well. Most starting companies will take any credit card they receive first entirely on the fact that it came from banking institutions before even attempting to compare business credit cards. And many times they end up buying these offers because of the recognition offered level that the local institution provides them.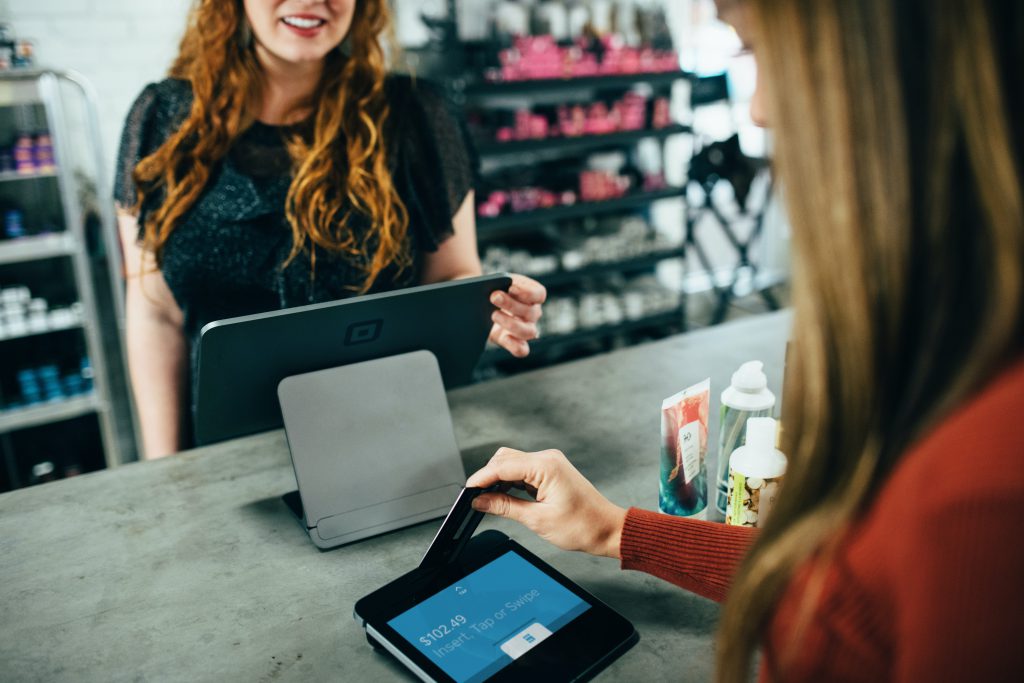 What is the best small business credit card?
American Express business credit card (2% cashback without an annual fee)
Ink Business unlimited business credit card (1.5% cashback on every purchase)
Capital One ( Get 2% cashback on every purchase)
Discover It Business card (Get 1.5% cashback on every $ spent)
The Blue Business card from American Express(  Get double membership reward)
As you may already know, the internet is an invaluable source of information and I don't suggest you apply for any business card until your business is registered with the state and federal agencies forever. You can surely pick and choose the appropriate card that fits your business after relevant papers are registered.
Once you have all your paperwork in hand, fly for the business credit card offer. Sounds easy enough, right? There are some things to be aware of forever. If your company is new then the credit card company will look into your previous credit history first before proceeding further.
Conclusion:
If you know anyone else who'd benefit from what we just shared about, feel free to share this article with them because it's probably going to help them out.