Business
How to Choose the Right Business Credit Card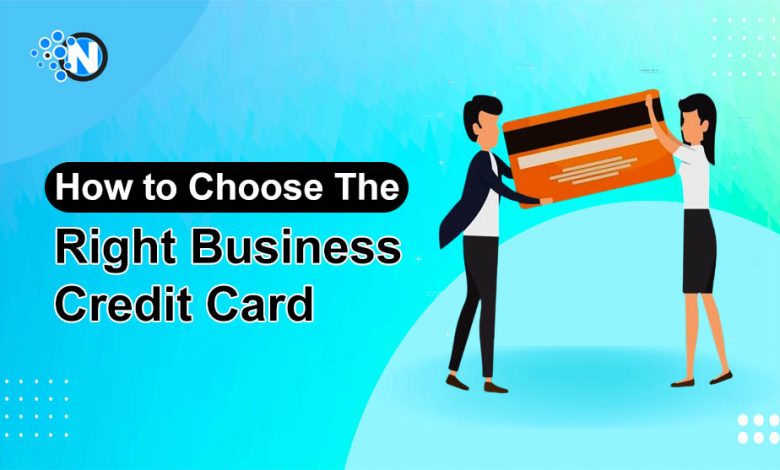 Businesses have varying financial needs, and business credit cards are an important way to satisfy those needs while separating the company from personal spending. Entrepreneurs navigating the financial terrain must understand these distinctions. What type of business credit card should you get? Dislike the needs of people very soon to the needs of various businesses. Depending on whether or not your businesses are sound and in financial shape, your credit card requirements should be affected as well. Your bank will regularly send you applications for their line of credit cards that might include fairly attractive features and benefits.
In this article, we will show you how to maximize the value of credit cards, get the most cash back rewards, and travel for free.
What is a Business Credit Card?
An easy and distinct way to pay for things connected to your business is with a business credit card, a type of specialized credit card. In addition to keeping track of spending and managing expenses, it also helps businesses establish a credit history that is separate from personal money. Businesses of all sizes can benefit from these cards because of the convenience they provide to financial management through features like incentives, cashback, and the ability to track expenses.
Business credit cards come in various flavors. Some cater to travel enthusiasts with enticing mileage rewards, while others focus on cash back for everyday purchases. Understanding these types is crucial to align the card's features with your business priorities.
Interest Rates and Fees
While the allure of rewards is strong, don't overlook the nitty-gritty details like interest rates and annual fees. A low APR can save you money in the long run, while high fees might eat into your profits. Strike the right balance by carefully examining these aspects.
Rewards Programs
Imagine turning your regular business expenses into free flights or cash back. Rewards programs can be a game-changer, but only if they align with your business spending habits. Whether it's travel points, cash back, or other perks, choose a card with rewards that resonate with your business needs.
Credit Limit Considerations
A fine balancing act is choosing an appropriate credit limit. When it's too high, you risk wasting money, and when it's too low, it can stunt your company's expansion. Consider what you'll need money for and set a credit limit that gives you some leeway without making you irresponsible with your spending.
Personal Liability in Credit Card Applications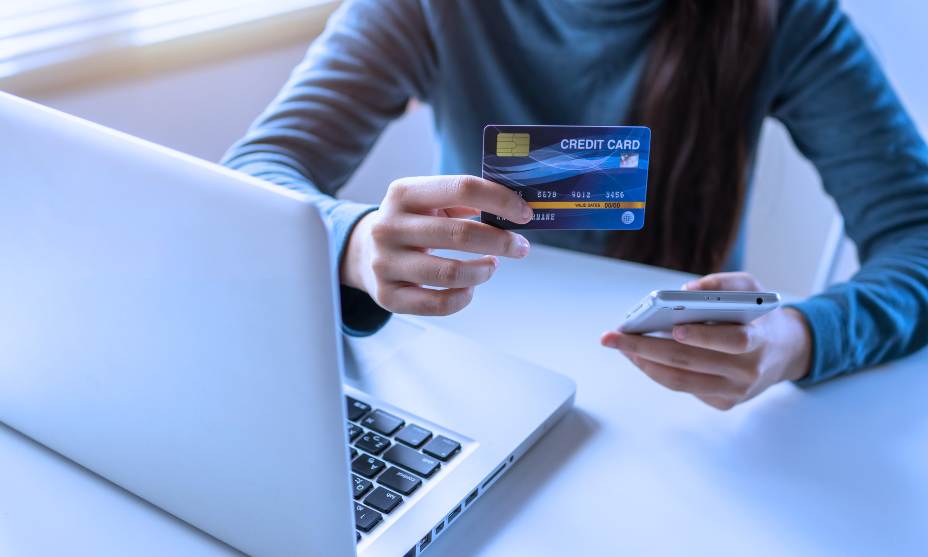 Whenever you apply for a credit card, it's crucial to comprehend the terms, particularly the aspect of personal liability. One of the big benefits of having a business is that you don't have personal liability, but again, if you have credit cards; you do still have that personal liability. On a similar note, if you issue employee cards, you will also be liable for any transactions. So hopefully, you have enough internal controls just to make sure that there aren't any fraudulent transactions.
Preventing and Dealing with Fraudulent Transactions
Obviously, if there is a fraudulent transaction, you can sue the person or charge them, but you really don't want to go through that process. I think it's better to be preventative rather than have to deal with the consequences, given everything that we just talked about. So the main benefit is that they typically have different categories compared to personal cards, and sometimes other gifts as well, meaning that you can really optimize your spending.
Sign up Bonuses
Another reason people pursue these cards is that some of them do have really great signup bonuses. So again, if you really want to maximize the return on your spending for a big purchase, this is a really good way to do it. For example, if you look at a car, let the Chase Sapphire Preferred, and even the reserve, you're getting 50,000 points after $4,000 a minimum spend with the Chase Inc. preferred card, you're getting 80,000 points, so 30,000 points more for only $1,000 more than spend.
Customer Support and Accessibility
The often-overlooked factor of customer care and accessibility can be the deciding factor in your overall pleasure when selecting the correct business credit card. Envision this: a problem with your credit card emerges out of nowhere, and you require prompt assistance. At these times, having customer service that is both quick and effective is crucial. Your company operations will be kept running smoothly with a business credit card company that provides accessible and first-rate customer support.
Additional Cardholder's Benefits
Additional cardholders can open a world of benefits when thinking about a company credit card, so it's not just about the main cardholder. Often given to partners or staff, these additional cards have more than just a practical purpose. To put it another way, they can be a useful tool for streamlining company operations. Envision your team members to have their own unique card that they can use to help expand your firm.
Challenges and Opportunities in Managing Business Rewards Credit Cards
Managing multiple business rewards credit cards among staff is tough but not impossible. So this sounds fantastic, but it's not the best technique. Yes, you need a credit card, but other card issuers may not know about you, and your bank will usually provide your first business-grade multiplication. Applications should start coming in when you establish yourself with state and federal entities. No credit history for a new business.
Notifications improve with each one. Many other companies will provide company credit cards as well. Most startup organizations will accept any credit card from a bank before comparing business credit cards. Local institution recognition often leads people to buy these offers.
What are the Best Small Business Credit Cards?
American Express business credit card (2% cashback without an annual fee)
Ink Business unlimited business credit card (1.5% cash back on every purchase)
Capital One ( Get 2% cash back on every purchase)
Discover It Business card (Get 1.5% cashback on every $ spent)
The Blue Business card from American Express( Get double membership reward)
As you may already know, the internet is an invaluable source of information and I don't suggest you apply for any business card until your business is registered with the state and federal agencies forever. You can surely pick and choose the appropriate card that fits your business after the relevant papers are registered.
Once you have all your paperwork, fly for the business credit card offer. Sounds easy enough, right? There are some things to be aware of forever. If your company is new, then the credit card company will look into your previous credit history first before proceeding further.
Conclusion:
Choosing the right business credit card is an important decision that can greatly affect your company's financial stability. Your business's specific requirements, financial objectives, and spending habits might help you choose a credit card that works well for you. If you want your new credit card to work with your business, you should look for perks like low-interest rates, good rewards programs, and adjustable credit limits. Maintain an eye on your company's financial situation and make adjustments to the credit card decision as needed.
FAQs:
What's the significance of a business credit card for small businesses?
Business credit cards offer financial flexibility, help in managing expenses, and often come with rewards that can benefit small businesses.
How does a business credit card impact personal credit scores?
While business credit cards are designed for business expenses, they can impact personal credit scores if not managed responsibly. Timely payments and responsible usage are crucial.
Can I have multiple business credit cards for one business?
Yes, it's possible to have multiple business credit cards for one business. However, it's essential to manage them wisely to avoid financial strain.
What are some red flags to watch for when choosing a business credit card?
High annual fees, unfavorable interest rates, and unclear terms and conditions are red flags to watch for when choosing a business credit card.
Do business credit cards come with business-specific benefits?
Yes,they come with many business specific benefits.