Software
How Can SaaS Products Make Your Life Easier?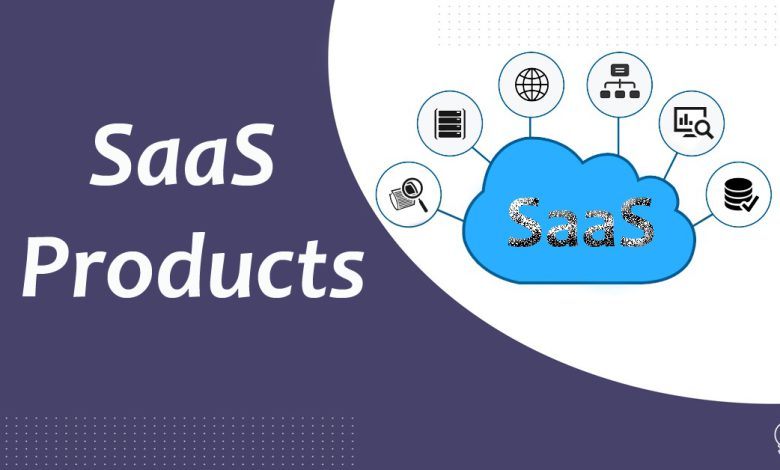 In this article, we will describe, in full the meaning of SaaS, how it works, some great advantages of SaaS products, and what is the reason you should consider placing your online services in SaaS mode. 
Exactly What is SaaS?
Software-as-a-Service (SaaS) is an app delivery model in which an application and any other related services run in a centralized environment and users get access to it through the network, using any browser-like interface.
This type of service is commonly referred to as "cloud services". The SaaS model can be considered the natural upgrade of the Application Service Provider (ASP) model widespread in the 90s. You can visit https://spin.ai/ to learn more about SaaS products and in the remaining part of this article, you will learn how SaaS platforms can make life easier for you in your organization.
How Does Saas Work?
Compared to the ASP model, there are quite clear differences. Firstly, the application is accessed online from the browser.
In most cases, customers can access these online tools with any Internet-connected device, so they only need to provide their credentials to access the application. 
Top Saas Applications
Among these are project management systems, content management systems, accounting apps, e-commerce programs, and customer apps but also simple productivity apps, such as e-mail, calendar, ERP, etc. The SaaS is a model that is considered the most functional and efficient by all major app providers, who have created the "as a Service" version of main applications by delivering them via proprietary cloud infrastructures created ad hoc, or by depending on additional cloud service providers.
Saas Model: Why You Should Use It?
Numerous economic and practical advantages lay in favor of the Saas model. For the user, there is above all the advantage of not having to face a demanding expense for the purchase of the app, its installation, and its maintenance. Thanks to the cloud supply system, SaaS overcomes the need for the customer to have machines with certain performance characteristics able to run the program satisfactorily, substantially reducing costs from some points of view, such as " purchase of hardware, licenses, and new app versions or updates.
Reason To Use Saas Pa Application?
The Three-Year Plan for Information Technology identifies SaaS as the solution to rationalize ICT spending in the PA: it leads to reducing the set-up and maintenance costs of thousands of more or less equipped data centers (probably one for each of the 23,000 public bodies) and thus sources of financing for technological innovation projects that increasingly enable the use of end-to-end services through the internet, including electronic payments. Taking into account the inestimable value of the information assets that the PA should entrust to the SaaS, also in the Three-Year Plan it is established that the Cloud services in general, including the SaaS, can be purchased by the PA only from three sources:
PSN (national strategic poles): managed by some Bodies that are authorized to maintain and implement their own data center also, above all, to provide cloud services to other Bodies (currently they have not yet been appointed)
CSP: private entities that provide cloud services under the conditions and with very stringent technical requirements envisaged by AgID in its circular 9 April 2019 nos. 2 and 3
SPC-Cloud: Consip framework agreement. The set of qualified cloud services is called the PA Cloud and can be viewed in the PA marketplace, managed by AgID. For all public administrations that want to adopt the SaaS model, it is mandatory to use the Cloud of the PA: this is established by the AgID circulars mentioned above.
This obligation takes effect on 1 April 2019 and impacts all contracts that had to be signed after that date.
CRM And Erp Systems: Choose Saas Or Third-party Hosting?
Choosing or switching to a new CRM/ERP system is an important milestone in the life of every company. However, if all the pros and cons are not thoroughly thought through, its implementation can be unpleasant and fail. One important aspect to consider is the method of deployment. 
SaaS and third-party hosting: Which One Is Better?
Decision-making based on data is now the standard for successful company management. The more detailed and accurate data is available, the easier it is for the company to modernize and optimize various processes or even automate them.
This is precisely what CRM and ERP systems are used for, in which it is possible to record detailed data related to the operation of the company and the success of sales. However, their implementation is a long shot, and already when choosing the right solution, it is necessary to consider a whole range of aspects so that the selected app serves its purpose properly and at the same time does not completely ruin the company.
CRM And ERP Online With 99.99% Availability
Install CRM, ERP, or other business applications online from MasterDC and keep your data safe with redundant and highly available hosting.
Proper Operation Of The CRM/ERP System
With SaaS, you don't have to install or optimize anything, everything is already ready to be "out of the box" and used immediately. However, installation on third-party hosting shouldn't be rocket science that takes more than a few hours.
Costs And Resources
How much work and money will it cost? This is a fundamental question that also plays a role in choosing a suitable implementation. The differences between SaaS and hosting with a third party are fundamental in this respect, and variables in the form of the quality of IT employees in the company, the total number of system users, and the future development of the company also enter significantly into the final total.
With SaaS, a very common (but not the only) model is a monthly payment per user, which varies according to the number of available functions and other parameters. Prices range from tens to hundreds of euros per employee per month. If a company requires, for example, a CRM for a three-person sales team, the flat-rate payment will be relatively affordable, and in addition, hosting costs and worries about deployment and maintenance will be eliminated.
CRM And ERP – What Exactly Can They Do?
Both systems – CRM and ERP – technically function as several linked databases. They contain records regarding, for example, stock, employee attendance, or a list of customers. There is no fixed boundary between what belongs to CRM and what belongs to ERP. Both systems can overlap to a greater or lesser extent, and it is also not uncommon for one complex app to perform both CRM and ERP functions, or for both systems to be closely linked.
The focus of CRM systems is business contacts. All other databases and parameters revolve around them. Which products were the customer interested in in the past? What contacts do we have in a certain company? What did the business process fail on? Who communicated with the customer, when and about what? This is just a fraction of the information that can be accessed in a few clicks in CRM.
In contrast, ERP systems are focused more on the internal functioning of the organization and affect essentially all departments. For example, warehouse stocks, purchases, and sales, wages, attendance and vacations, company assets, or various types of procedural matters are recorded here. In essence, this is how we can talk about an internal information system.