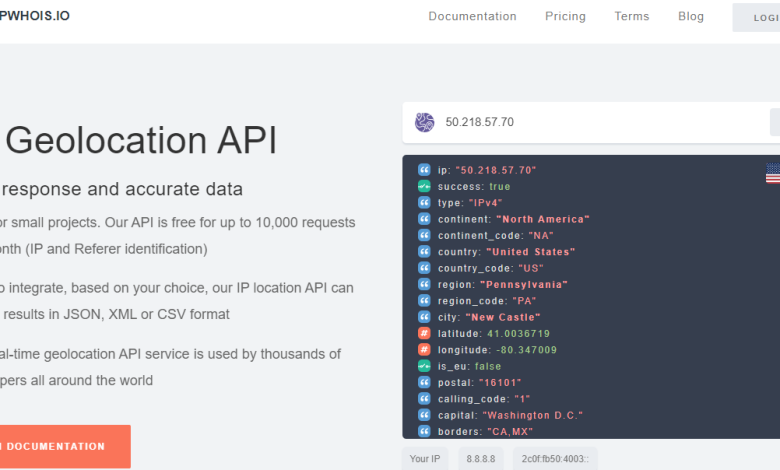 Obtaining data of website visitors or app users is becoming more important than ever to provide users with an excellent experience on your site or app. As online stores and business websites are more global, internet users expect a highly personalized experience when visiting a website or store. This is where using Geolocation API comes into play. If you are also designing an app or website that requires access to users' location information and relevant data, you should also use a reliable and fast IP Geolocation API like IPWHOIS.io.
Why geolocation is important?
One of the major reasons to use Geolocation is to make your app or site more personalized for the target audience. This might seems insignificant but it helps a lot in gaining and retaining visitors. It is the user experience that keeps visitors on your site. This is the reason, businesses are using IP Geolocation services to detect users' location and provide them with the best localization features on-site to make them stick around. For instance, if you have a website entertaining a big number of users all around the globe, Geolocation API can help you detect the live location of visitors and entertain with language localization so they can view and consume content in their local language.
What is IPWHOIS.io & why you should use it?
IPWHOIS.io is a fast and reliable IP geolocation API that allows you to detect the current location of the visitors and other local details like time zone, country name, currency, and so on. Companies running small and non-commercial projects can use this service free of cost and are allowed to generate 10000 requests a month. This Geolocation API is designed to deliver results in different formats like JSON, XML & CSV.
Below are some solid reasons why you should be using IPWHOIS.io for your website or mobile application.
Accurate location and relevant data
In this digital world, Geolocation is more important than ever to personalize the experience on your site or app. IPWHOIS.io provides fast and accurate local details of visitors like current location, currency, language, time zone, and other information that can be used to provide users with a highly personalized experience. You can also gain access to other details like region, city, country phone code & neighbor countries to put form filling on autopilot.
Easy to set up
The best thing about this IP Geolocation API is that you can easily set this up for your site or app even without having technical knowledge or skills. It just takes a couple of minutes to set up as it does not require you to enter your personal data or create an account. You can choose a programming language you are comfortable with to get responses in the format you like the most. You can choose JSON, XML, or CSV to get responses.
Greater data accuracy
Since there are several IP Geolocation API services out there, most of them deliver outdated data. But the ipwhois.io team has integrated enough channels into its system to provide you with accurate data and real-life responses. Large global server coverage keeps you updated with correct visitors' data and information that you can use for a variety of purposes.
Security
Security is an important thing to consider when it comes to choosing a reliable IP Geolocation API. IPWHOIS.io is safe and secure to use as it all the responses you receive are encrypted with 256-bit SSL encryption to ensure you are safe.
Pricing plans
There are different reasons to choose IPWHOIS.io as your next IP Geolocation API and its pricing plans are one of them. As it is free for non-commercial and small projects, you can give the service a try to see how reliable and easy to use is. You can get 10000 responses per month using its free plan. It comes with great scaling potential so you can scale up or down conveniently as per the number of users on your site or application. You can choose an appropriate pricing plan depending on the number of visitors your website receives in a month.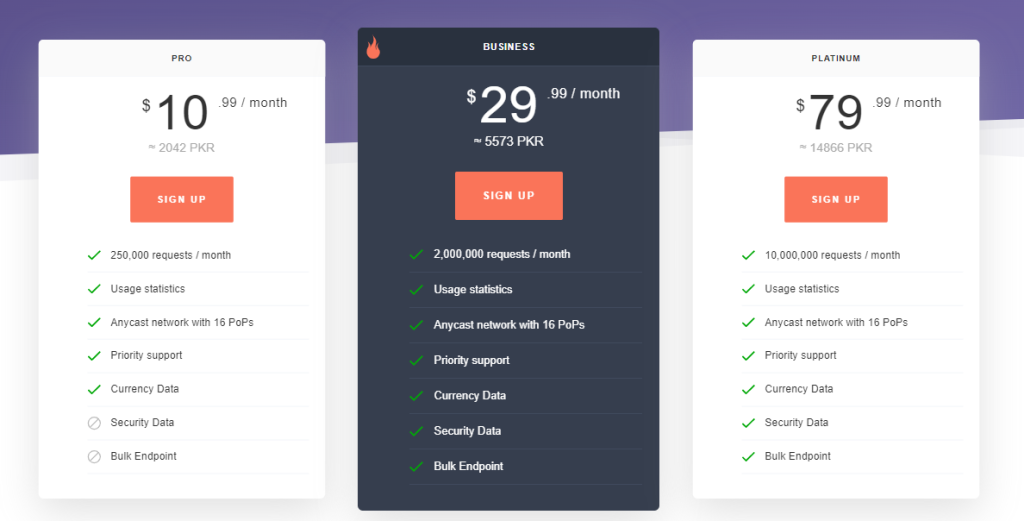 Final words
As Geolocation is integral for the success of a site or app, using some kind of geolocation API for your website makes sense. However, you should choose the right one after doing proper research and comparison. IPWHOIS.io is a powerful, easy-to-use, secure and accurate Geolocation API service that you can use for free at the start. And then buy a suitable plan to generate as many requests as you want according to the number of visitors you receive every month.