SEO
How AI is Shaping the SEO Industry?
AI is shaping the SEO industry significantly and allowing website owners to come up with new plans that help them boost their SERPs presence and rank higher in the results. Recently, there has been an immense saturation in the online world, making it very challenging for newcomers to survive in this competitive world. However, artificial intelligence has provided them with easy solutions to capture market insights and perform SEO more efficiently and accurately. We have developed this guide to help you learn about how AI is shaping the SEO industry.
Why is AI Necessary for SEO?
In the previous section, we talked about marketing saturation. A large number of websites have been built and launched in recent years. It has not only made it difficult for the rookies to make their way into the rankings but also impacted the SEO ranking of high-authority websites. Consequently, the manual methods are not working anymore for the site owners to manage their survival. Artificial Intelligence has delved into the SEO industry by delivering numerous algorithms to process larger data and make predictions of future trends, which you can leverage to get ahead of the market.
AI's Impacts on SEO Industry
After understanding the importance of Artificial Intelligence in the horizon of search engine optimization, it's time to learn how SEO has undergone significant transformation and has revolutionized the techniques to improve a site's rankings.
1 – Enhanced Keyword Research
Keyword research is the most critical process in search engine optimization, enabling you to work on the right keywords to improve the website's rankings. Finding phrases with low competition and maximum volume to get more compelling results is becoming more challenging. In addition, generating unique topics to write on is also a difficult task. But AI has eased all these hectic works. Numerous AI-powered tools are available in the market, which you can purchase to find the perfect keyword for your niche. In this way, you can improve your site's SEO by working in a less competitive environment.
2 – Natural Language Processing
Natural language processing is something more than the ordinary benefits that AI has provided in the SEO world. After getting the keywords, the next step is understanding the user's search intent to generate the content accordingly. Sometimes you may not understand what people are looking for and cannot be able to write a compelling article. On the other hand, natural language processing in search engine optimization lets you grab the user's requirements and provide them with the information for an enhanced experience.
3 – Content Creation and Optimization
Artificial Intelligence has also made it easy to generate high-quality and engaging content. You can add more fascinating synonyms to your content to make it versatile. Moreover, understanding the users' intent can also direct your efforts toward building relevant posts. Numerous AI-integrated tools like ChatGPT help you write long posts in quick sessions without plagiarism. You need to add images and infographics to structure it properly. Besides, artificial intelligence enables you to optimize On-Page SEO by placing the keywords in the specified places.
4 – Voice Search Optimization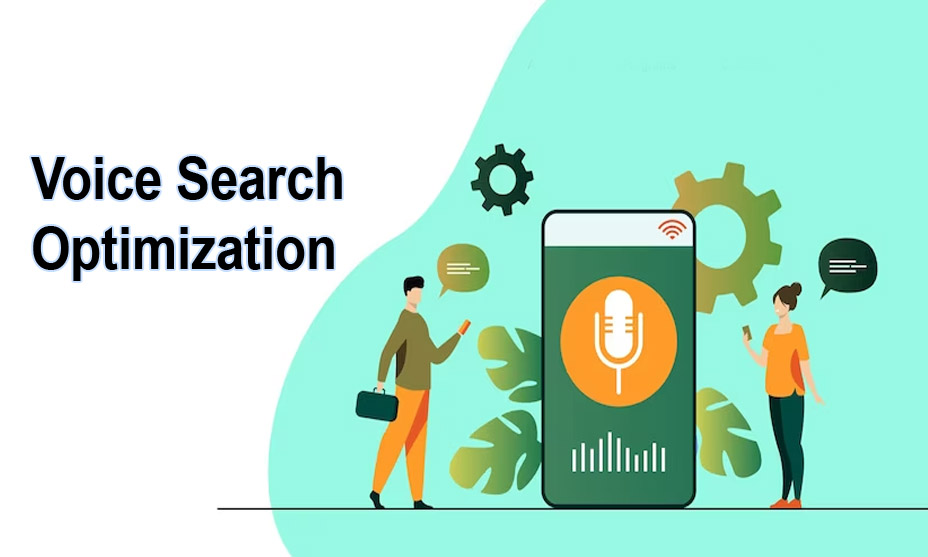 With the advancement in technology, different tools, like Alexa, Google Assistant, and Siri, offer the facility of voice search. As a result, you can get the relevant information only with the help of your voice. To optimize your website to appear in the top results of voice searches, Artificial Intelligence is providing you with a direct route. By integrating the long-term phrases in your content and natural language pattern, AI helps you appear at the top of the SERP.
5 – Personalized User Experience
Providing a personalized experience to all visitors is another important requirement to improve the website's engagement time. If users spend more time on your site as compared to your competitors, Google will lift you up in the rankings, improving your online visibility. Using manual methods to handle the clients is not functional anymore as it can't fulfill the requirements. Conversely, AI enables you to produce automation in repeated tasks like ticket generation
6 – Visual Optimization
Simple content writing is worthless now. You must put effort into improving the users' visual experience by integrating videos and images into your articles. Further, you must optimize them according to the latest SEO techniques to help bots capture them. AI tools can understand the context of images more precisely and extract more useful data from them. Additionally, they integrate the ALT texts, captions, and other metadata to make them more discoverable by search engines.
7 – Chatbots and Voice Assistants
Artificial Intelligence has also led the industry to generate chatbots and voice assistants that let you take the customer's experience to an advanced level. You can integrate a sturdy bot on your site to provide more enhanced customer service to the clients and respond to their queries. As a result, people will spend more time on your site, increasing its engagement time. Furthermore, Google considers promoting such websites up in the ranking, helping you get backlinks from the other big blogs naturally.
8 – Improved SEO Audits
AI-powered tools are more authentic in the SEO audit status of your website to identify potential flaws and other errors. You can find the broken backlinks and other areas where improvement is needed. Additionally, AI-integrated tools also provide you with the best working suggestions to guide you through the right steps to improve the site's visibility in the search results and receive as many users as possible.
Final Verdicts
AI is incredibly shaping the SEO industry, allowing site owners to take their websites high in the SERP. The rise in competition has put a great load on the workers to perform the necessary operations on time as they can't meet the demands of this competitive world. However, artificial intelligence has provided automation in several tasks, like managing the user experience and developing compelling content to maintain the website's health. Additionally, you can perform image optimization and SEO audit to improve online visibility.