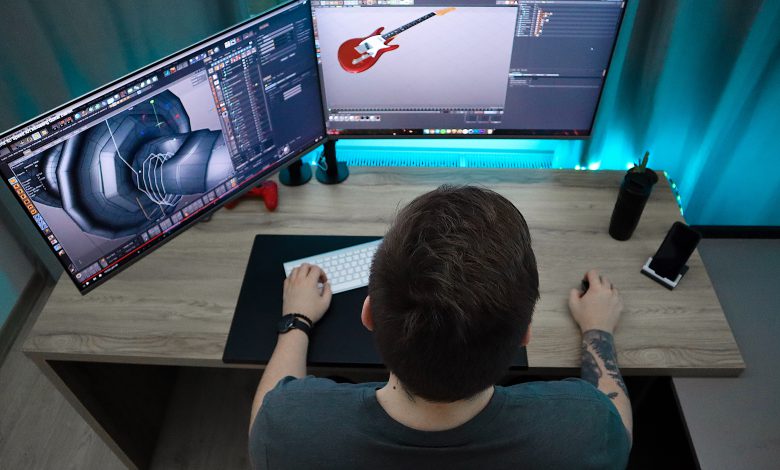 New types of content, such as 3D images are usually research topics for brands that try to build a reputation and convey information to people. 3D photos show pictures from a fundamentally different angle. It displays different angles of products.
Content marketing can include 3D product images, short videos, and cool tools such as AR and VR. To be more effective, you need to carefully choose the type of images and the kind of information they overlap on the site. In this article, you will find some ways and usage of 3D photos in content strategy and marketing.
Also Read:
Detailed Presentation of Product
The first thing in marketing is to attract the attention of the audience. 3D images are one of the most effective methods because they are very addictive. 3D animation videos can be used to show detailed product information.
You can specifically create product animations to show different parts of the theme. You can expose how to assemble and disassemble certain products and other types of instructional videos. The 3D images also show the product from all angles.
Use of Memes in Marketing
Memes are an important note on social media and the Internet. Therefore, 3D rendering can be easily converted into any type of digital observable content that provides various content materials. Marketers can take viral memes and overlay them on product images so that the memes are related to the product. They can then share the picture on social media and link it to their online store for shoppers to take action.
Use with Hashtags
Despite how impressive your product is in 3D, its effectiveness depends on the number of people who can see it. You can view the 3D image of the product. Using hashtags in titles can make them more visible in search engines. The words in the label should match what the seller wants to associate with their product.
A good example is Nike, which attaches motivational tags to its advertising pictures and videos. When people search for similar words and hashtags, their tagged images will appear at the top of the SERP.
Use in TV Commercials
The use of 3D images in TV or online commercials can produce excellent results in terms of audience feedback. You can attract potential customers to a higher level, make them interested in the product and cultivate their desire to buy. 3D rendering and 3D animation can make ads more beautiful and engaging.
Read:
3D Photos to Reflect Revolution
When companies adopt 3D images, they are actually revolutionizing the way they provide content to their target audience. 3D design enables companies to give their products personality and content. This makes the product engaged and directly affects the buyer's psychology. 
Whether the company wants to bring standard or complex products to the market, realistic 3D rendering enables companies to revolutionize their marketing and advertising strategies. 3D modeling does not imply any artistic limitations, so companies are free to explore highly creative ideas.
Creating an Effective Marketing Strategy
The company needs to work closely with the art team of the advertising company so that the team clearer understands the goals of the products and activities being created. 3D designers work closely with their clients to create 3D scenes that can prove the purpose of the advertising campaign.
Media planning and advertising involve tight deadlines, visual constraints, and customization. These challenges can be effectively solved through 3D image services, enabling companies to organize their projects well and share understanding with all relevant people.
Read:
You need to use 3D photos and be able to embed them on your website, they can handle blog posts. There is no doubt that there is now the potential to use 3D photography, of course with the emergence of new technologies in this field. The content you are working on that can be rendered in 3D by testing 3D photos may be your best choice.