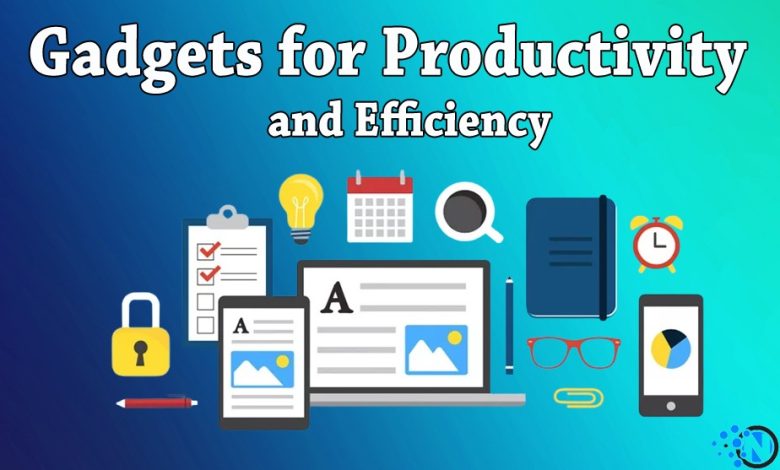 Technology has influenced our lives in such ways that we can finish our long and hectic tasks in no time, and business is no exception. A new wave of technology companies is producing such gadgets that provide incredible benefits to brands we have never seen before. Thus, businesses are experiencing more credibility due to their improved functionality and ultimate rise in revenue. It is not compulsory to have all gadgets in your office. However, possessing the most important ones is essential. Therefore, we have created this guide about the top 8 must-have gadgets for improving the productivity and efficiency.
Why Do We Have Latest Gadgets For Our Business?
With the rise in competition, it becomes essential to follow the latest marketing trends if you want to compete in the market. It couldn't be possible without the help of the latest products and innovations, as traditional business approaches are not working anymore. Therefore, you must be equipped with the latest essential gadgets to improve the productivity and efficiency of your business so that you can work seamlessly and fulfill the demands of your customers.
Gadgets For the Productivity & Efficiency Of Your Business:
Instead of purchasing irrational products, you must possess such gadgets that can streamline your work and helps you increase the productivity and efficiency of your business. Considering these facts, we have created a list of top 8 must-have gadgets for improving productivity and efficiency.
1 – Laptops
With technological advancement, PCs or computers are no longer functional. They are large in size and carry more space. Moreover, the heavy weight is difficult to lift and move. An additional disadvantage is that they work only on electricity. To improve the productivity of your business, you must have a smart laptop as they are lightweight and easy to take to any place. Moreover, the small size allows you to work anywhere, whether in a restaurant, home or office. Always go for a laptop having a high battery time, the latest processor and a durable body to achieve seamless results.
2 – Smartphones
Smartphones are undoubtedly the most influential product of the latest technology. With the improvement in features, they are now become an essential need of almost every person and business owner due to their remarkable attributes. Besides making calls and enjoying videos, you can set up different business activities like sending and receiving G-Mails, accessing different sites and processing various crucial documents through the applications. Therefore, you must have a high-quality smartphone (Android/iOS) to achieve better outcomes.
3 – Portable Chargers
Portable chargers are critical for traveling business people to constantly stay in touch with the world. A portable charger will free you from the worry of power depletion of your smartphone, laptop and other rechargeable gadgets while traveling from one place to another for a business deal. Hence you will be able to stay active all the time. It is essential to buy such a lightweight, portable charger that is small in size and has a solar panel to capture the sunlight for recharging.
4 – Wireless Headsets
It is compulsory to free yourself from distractions caused by your surroundings to work consistently and adequately. Headsets will be the best possible solution for them. A wireless headphone is easy-to-use and will prevent you from disturbance by the noise cancellation feature. Thus, you will be able to accomplish your task with complete focus. Moreover, you don't have to pick up your phone to attend the call repeatedly. Thus, you will be able to perform multi-tasks efficiently and effortlessly while chatting with a client or family on the call.
5 – Portable Hard Drives
With the increase in theft and stealing, storing your business data in laptop or PC storage may be risky. Moreover, these devices are also vulnerable to virus and malware attacks when connected to the internet. Hence, any of this activity will bring an immense loss to your hard work and business credibility. That's why having a portable hard drive in which you can store all the essential data is compulsory so that you can take it to any place to keep it safe or for retrieving the data at any time for efficient working.
6 – Smart Furniture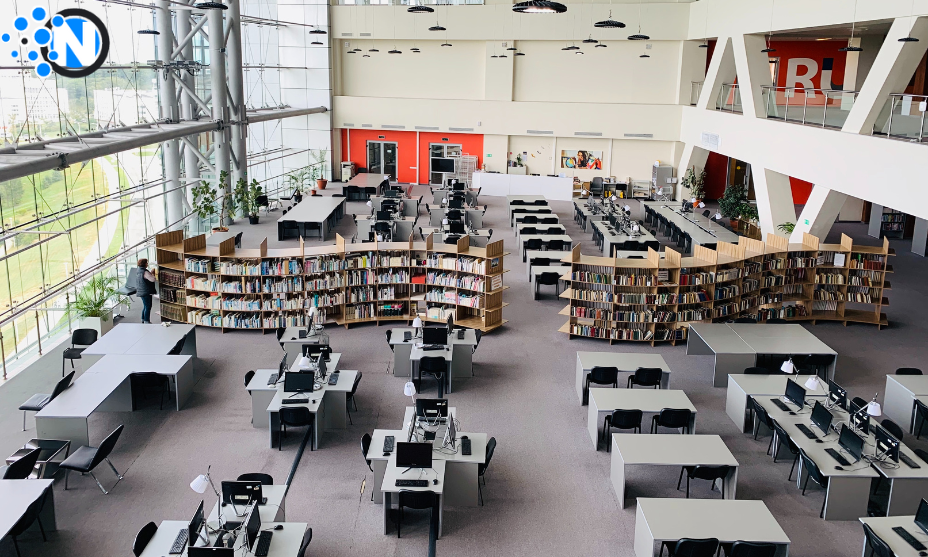 For constant working, getting the most suitable working position is crucial as it will keep you safe from back or neck pain. An ordinary chair or table does not provide such comfort as you can't change their angle or height. Therefore, you should opt for smart furniture for enhanced productivity. Smart furniture is a technology innovation that works on a remote basis. Besides changing the height, it can also be tilted to achieve the best working position for improved efficiency and speedy work.
7 – Wireless Router
To achieve ultimate success in business, you must be in touch with the world all the time. However, having an ordinary internet will not allow you to do so as buffering will make you bored. Therefore, you must use a high-speed wireless router to capture the best speed. This way, the sites will load quickly, and you can finish the task well on time. Moreover, always choose a router that can support multiple devices and provide the same speed by establishing a stable connection for improving efficiency and productivity.
8 – Saent
For better outcomes, you must be focused while doing business activities. It is generally irritating when finding information on the sites and distracting pop-ups from irrelevant websites appear. They are more likely to grab your attention by breaking the working momentum. Hence, it will cause poor efficiency and business productivity. A Saent is a device that can prevent such distracting websites from your computer while working. Therefore, you must have it on your bucket list to increase your work's standard and enhance efficiency.
Final Verdict
All these are the details about the top 8 must-have gadgets for productivity and efficiency. In conclusion, possessing the latest gadgets will allow you to work more effectively and perform tasks in an organized way. Hence, you can accomplish your tasks appropriately and quickly, directly influencing your productivity and efficiency. I hope this guide works best for you. Stay tuned for more information!