Apple Mobiles
Things to Consider For Free Government iPhone in 2023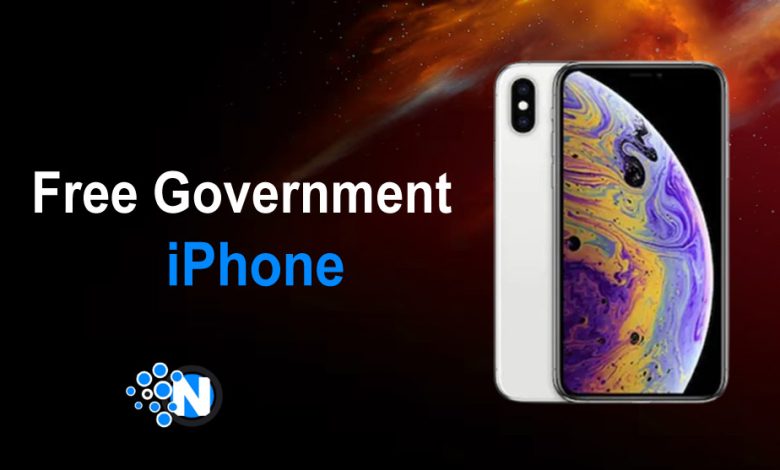 Getting a free government iPhone is not challenging if you fall under the required category and your total income is below the mark. However, you need to follow all the processes precisely and accurately to improve your chances of getting this brilliant opportunity to come in contact with the latest technology. It is essential to notice that these iPhones are available in minimal amounts. Therefore, you must keep critical limitations and requirements in mind. We have developed this guide to let you know about different essential things to consider for getting these high-end smartphones for free in 2023.
What is a Free Government iPhone?
Numerous Lifeline Assistance programs and the Affordable Connectivity Program are working in the United States and other countries to provide free government iPhone to low-income families, seniors, and people with disabilities. The primary goal of these programs is to enable every poor person to access communication and Internet services without burdening their financial resources. Although they are not in bulk numbers, you can still have a golden opportunity to grab one to fulfil your requirements. LAPs and ACPs are widespread in different countries but mainly working in the United States to enable everyone living under the poverty line to utilize the benefits of technology and smart devices. 
Things to Consider For Getting a Free Government iPhone:
We described previously that free government iPhone are not in bulk amounts. That's why you need to consider some essential points before submitting your application to get the services. We have elaborated on some of them and their solutions to guide you throughout your journey to get the iPhone for free in 2023.
1 – Eligibility Criteria
Eligibility criteria are the most critical consideration while getting a free government iPhone in 2023. You must meet the specific eligibility criteria to qualify for the process. Being enrolled in a government assistance program could raise your chances sky-high. People already enrolled in the Supplemental Nutrition Assistance Program (SNAP), Supplemental Security Income (SSI), and Medicaid could conveniently meet the eligibility criteria. Other factors that play a crucial role in making you eligible are the following.
A household income at or below 135% of the Federal Poverty Guidelines.
Being a US citizen or a legal resident can significantly improve your eligibility standard.
You must have a valid mailing address and an email address.
Not having another Lifeline or Affordable Connectivity service in your household.
2 – Application Process
Applying for a free government iPhone in 2023 requires following a comprehensive application process. You must accomplish it to improve your chances. Firstly, you must find a participating carrier offering free iPhones in your state. Follow their principles to complete the application process. Some steps might differ, while the primary method is the same as described below.
Visit the carrier's website and find the application form.
Fill it with your personal information, proof of income, and identity verification.
After submitting it, you must wait for the carrier to review your application.
You will get a confirmation email to ensure that you are enrolled.
If approved, you will get your free government iPhone in the mail. It may take up to 10 business days.
Some carriers also provide SIM cards and instructions to activate your service.
3 – Phone Models and Plans
Another important point while applying for the free government iPhone in 2023 is checking the phone models and plans. The models and plans depend upon the carrier and availability. Generally, you may get iPhone 6, iPhone 6s, iPhone 7, iPhone 7 Plus, iPhone 8, and iPhone 11. However, it is not confirmed that you will receive the same model you applied for in the application. If the desired model is out of stock, you will be supplied with another one. Moreover, you may have to pay some fees to get a better model.
Talking about the plans you get with a free government iPhone also depends upon your carrier and state. In most cases, you can get unlimited talk and text alongside some data that ranges from 1 GB to a maximum of 10 GB per month. Additionally, voicemail, caller ID, call waiting, hotspot, and international calling features come under a starter plan.
4 – Benefits and Drawbacks
Before applying for a free government iPhone in 2023, you must consider the benefits and drawbacks. In this way, you can improve your chances of getting a smartphone. Further, you can maintain the credibility to revive your service plan successfully in the upcoming years.
Benefits
The following are the benefits of getting a free government iPhone with the help of top carriers working in the United States.
Save Money: You can save enough money by getting a free iPhone. Thus, instead of spending on this technological gadget, you can purchase other critical things for everyday usage.
Communication: Free government iPhone also helps you foster communication with your family, friends, and relatives.
Online Access: Additionally, you can access online resources for getting information and knowledge of a specific topic.
Entertainment: With the help of the free government iPhone, you can bring more entertainment to your life by utilizing its enormous features.
Drawbacks
The following are the critical drawbacks of getting the free government iPhone. You must also consider them before having your hands on the product.
Undesirable Product: The biggest flaw of this government plan is that you are less likely to get the same iPhone you asked for or mentioned in your application.
Low-Quality: Also, there are chances that you will get low-quality service, customer support, and coverage.
Compliances: You must comply with specific rules and regulations to keep your service active and running.
Recertification: Some users may find it irritating or frustrating to recertify their eligibility every year to continue using the services.
Top Free Government iPhone Providers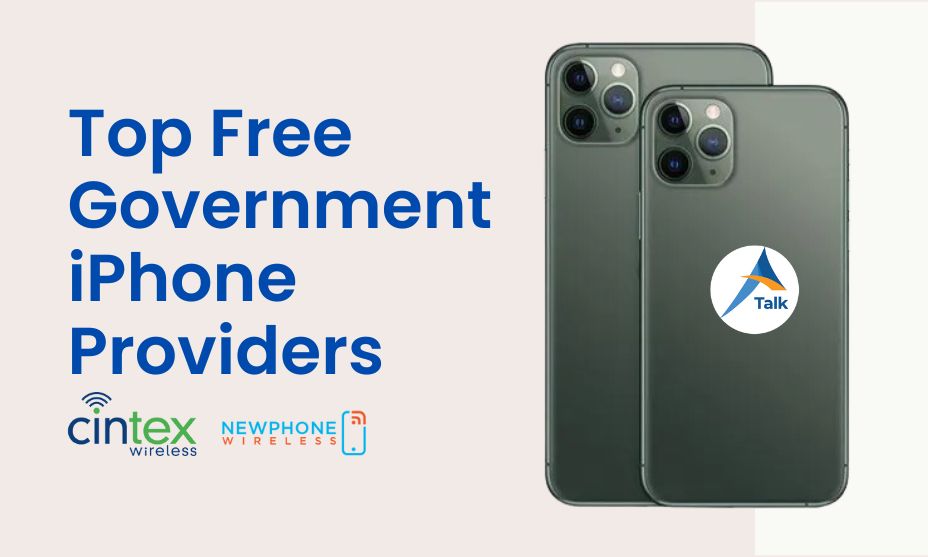 In the United States, numerous free Government iPhone providers are working to provide free smartphones to the users. Some of the most important ones are the following.
1 – AirTalk Wireless
Among the notable names, AirTalk Wireless is leading the ACP companies for its user-friendly application processing methods and easy eligibility criteria. It is providing its services to a more significant number of states, such as California, Colorado, and New York. Besides offering free government iPhone, you can avail of ACP tablets and other technological gadgets at a more discounted price.
2 – Cintex Wireless
Cintex is also a popular name in the field of wireless service providers. It is mainly specialized in Lifeline and ACP. If you delve deeper into Cintex's ACP program, it provides its services in 5 US states. As a result, you can get a smartphone for free while living in Arkansas, Maine, Maryland, Rhode Island, and West Virginia.
3 – NewPhone Wireless
Another dependable phone and wireless service provider, especially with Lifeline and ACP, NewPhone has made its mark in this world for convenient eligibility criteria. Thus, it allows low-income people to get free government iPhone alongside lucrative plans. However, it provides a limited-time offer to avail smartphones for free.
Alternative Ways to Get Free Government iPhone
In the previous sections, we have elaborated on the complete details of getting the free government iPhone through ACP and Lifeline methods. However, some other ways will direct you to get iPhone. We have described some of them in the under-section.
1 – Participate in Giveaways
Giveaways are the best source of getting a free government iPhone. Numerous platforms are providing such offers in which you can participate to increase your chances. Nevertheless, you must research them well to avoid negative consequences or fraud.
2 – Join Surveys
In recent years, companies have become more interested in collecting public opinions regarding their products and surveys. Similarly, some government officials also want feedback. That's why they conduct surveys. In return, they provide participants with iPhone for free. You can also take advantage of this process.
3 – Enter Phone Beta Testing Programs
Some phone manufacturers launch their beta testing programs to allow people to test their new products. If they collaborate with the government, you are likely to get a free government iPhone or another quality mobile in 2023.
4 – Online Contests
Another primary source of getting free government iPhone is participating in online contests. Phone company owners or retailers generally held a contest to divide a limited amount of smartphones among the public to promote their brand.
5 – Recycling Programs
Recycling programs allow users to trade their old phone for a new one. Hence, you can replace your outdated smartphone with a new one to get the ultimate advantages.
Final Verdicts
Getting a free government iPhone is a great opportunity for low-income individuals to improve their communication and internet access. However, it is not a simple process and requires a comprehensive blend of strategies and perfect implications. Otherwise, you will not be able to acquire one. Therefore, you should carefully weigh your options and consider the eligibility criteria, application process, phone models and plans, benefits, and drawbacks before applying for a free iPhone in 2023. Also, you can consider other options, like online contests, surveys, etc., to get smartphones.