Marketing
Creative Marketing Ideas for Credit Card Companies
The digital transformation of the world has impacted hugely on the banking industries for a balance transfer. The boost also emphasized many credit card companies advertise services to attain market dominancy. It also gives a boost and somehow a great competition to the credit card companies. Many new companies were also established to fulfill the needs of people bitterly. Whenever somebody, launches a product he needs customers to buy his product. The marketing of a company plays a basic role in its social placement. Here, we'll discuss some creative marketing ideas for credit card companies.
Giveaway and Discounts
A giveaway is a kind of activity that allows people to become rich without doing any effort. Giveaway or Discount in the actual price of any ordinary thing becomes a piece of attraction among the people. Credit card companies should do such kinds of practices to make a bid for their expected revenue. Giveaways and Discounts should be offered during any yearly event for example Christmas, winter, and summer vacations, and on different occasions. Reward programs will also be beneficial for the marketing of credit card companies. If your services will be honest and instant, the customers will prefer your company credit card to shop.
Hire a Social Media influencer
An influencer is a personality who holds a huge fan following and is considered to be one of the famous personalities among individuals. If you have a newly established credit card company then marketing through a social media influencer will be a lucrative way to go, to raise brand awareness. Social media influencers will create some content over your credit card company and will share it with their fans, they'll embrace it.
Organize Free Sessions
Organizing free introduction sessions will be a great motive for the audiences to get involved, when a person comes to join a session, then it's all depends upon the speaker, ''how he motivates the audiences to get the offer". The target audience of the session must be mature and decision-makers. You should also organize some sessions for college university students as they are also in need of credit cards to receive payments and scholarships. Your session will be fruity for them to get the credit card. Describe different policies and highlight success stories of the company to spark the audiences, Balance transfer tax, etc.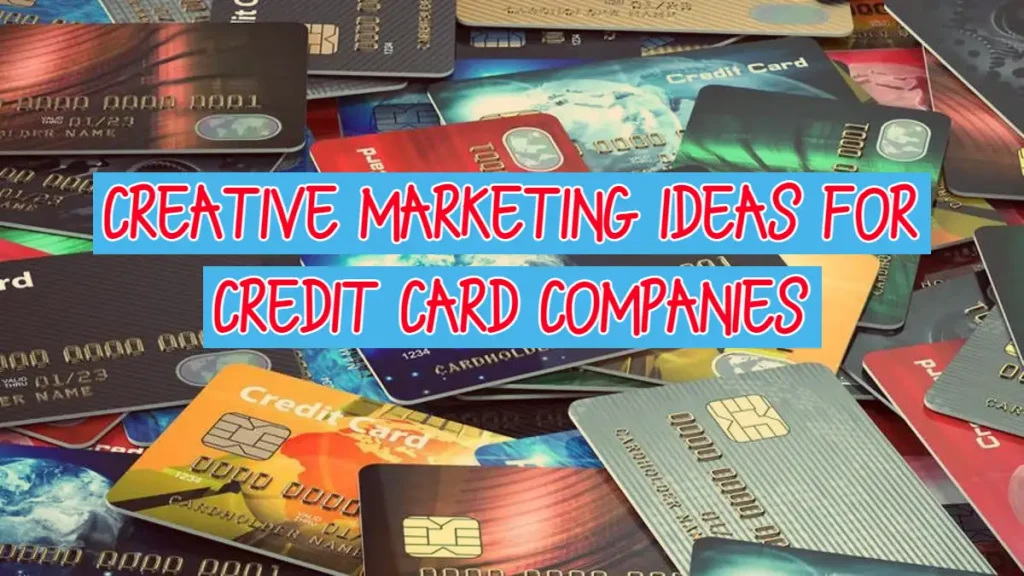 Social Media Appearance
About 4 billion people use social media daily, it is a great opportunity for all business companies to offer their services through social media. The creation of social accounts adorns the company's presence in another world. Daily and proper updates about the company's services and updates should be posted on these social accounts. Don't do these things like an additional formality, have a technique to engage more and more persons on to your company page. Provide a professional Customer Support service.
Companies can also run ad campaigns on their social media accounts into the localities of their service. Running a social media ad campaign helps to reach more and more interested people and generate leads for the company.
Collaborate with Other Businesses
Collaboration is a process of working with others to achieve certain goals. Collaborate with other small businesses by offering them an offer. You should set a Give and take policy, i.e. ask the business companies to announce fewer prices of their items if somebody shops using your company credit. You can also collaborate with a transport, food, or grocery shop to market your company. To keep things interesting among the people offer gift cards to the company on your behalf.
Run Paid Ads Campaign
Most people use a search engine to find a service or a product before making a decision. So you must put your company on these sites and run some ads campaign for the appropriate relevant keyword. Using different strategies like PPC, CPC tricks to earn the dominancy at the top of the search engine. Proper strategies, budget, and targeting of the exact relevant keyword will lead your ad to the top. These ads campaigns are a bit expensive but are very effective.
Engage Through Email
Email Marketing is the traditional method of sending emails in bulk to different people. In other words, you send an invitation letter to become your customer. You write him about the services and policies of your company and ask him to join. Whether they accept or reject it depends upon them. But email marketing is a very cheap and convenient method of marketing. Emails are a sort of direct interaction of a company a user. Design an attractive template for emails and send all users just by putting their names at the top.
Customer Support
Customer supports reveals the behavior of the company. Many people like to talk about the customer support of the company to avoid the hassle of different sites and articles. In this way, the support team should have the tactic to inspire the caller from his company policies. If the customer support team will be friendly and can convince the customer, it will help engage more and more customers. On the other hand, rude and immodest staff will ruin your available customers. To some extent, Customers Support is related to the marketing of a company as it is responsible for the customers.
Some Other Marketing techniques
Marketing is not only about the banners and ads it also contains some other psychological techniques. You can also offer some discount coupons on a certain limit of a balance transfer. Schedule an annual party of the top-rated consumer. Treat the children of your customers friendly when they visit your company. Generate well-designed receipts for each transaction. Offer free cash cards for the people walking around your company.
Conclusion
We can take great advantage by practicing these creative marketing ideas the society. These ideas will grow your credit card company's annual revenue and will help you to build an effective marketing plan to compete. All the leading companies adopt these techniques to defeat his competitor in the digital world. Marketing experts have agreed to practice social and digital credit card marketing tips.