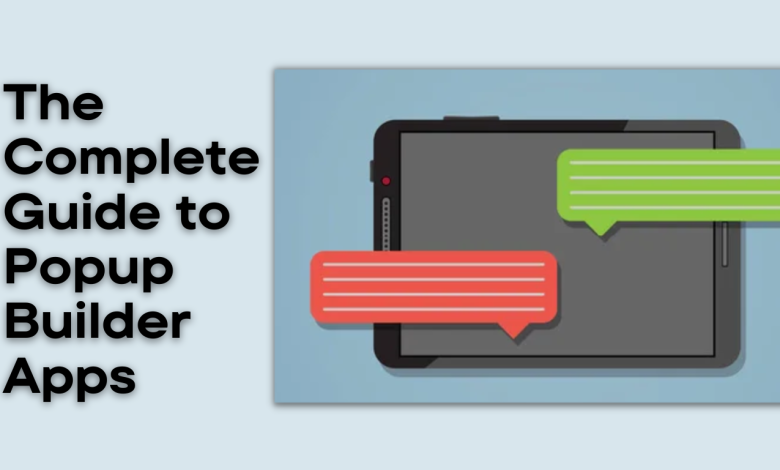 The ability to easily create a website for a business with a minimal initial budget opened the way for online website builders. With their help, without having fundamental knowledge in development, you can assemble a website from standard blocks in a visual editor.
In the same way, pop-ups for websites have appeared that help websites increase conversion. As well as software that helps create these pop-ups.
We will tell you below which popup builders are the most popular on the market today.
A bit of theory: what is pop-up and what is it used for?
Pop-ups are windows that appear on top of the main content of the site to draw attention to certain products, offers and promotions. Pop-ups can have different calls to action and their design and structure depend exactly on this.
One of the main goals of implementing pop-ups is lead generation. A pop-up window should help the user to complete the target action, and not annoy and cause a desire to quickly close the site.
As a rule, a pop-up window pops up suddenly, appearing on click or without any additional user request.
Popups have found their wide application for the following purposes:
attracting subscribers;
showing an ad block;
providing technical support to the user of the site;
receiving client requests.
So, with the help of pop-ups, you can offer to subscribe to the newsletter, get a discount or a promotional code. You can set up pop-up windows on different pages of the site in such a way that they are shown at the right time and don't overlap with each other.
How can you create one? With the effective popup builder. Let's see what you can choose from.
Best services for creating pop-ups
There are a lot of tools and services for creating pop-up windows. Most services provide a free trial period or a minimal package so that you can try out their features. We have collected several popular services for creating pop-ups and will tell you more about them.
#1. MailMunch
When registering with MailMunch, you will have to fill in a lot of information and indicate not only the address of your website, but also a phone number, physical address, and give links to the Instagram and Facebook pages. The lead generation and marketing platform allows you to do more than just create pop-ups. The MailMunch toolbox has a landing page, form, and email builder.
MailMunch features:
a/b testing;
advanced analytics;
data export in csv format;
a large number of templates (many are available only in a paid plan);
convenient constructor;
pop-ups that are responsive and optimized for mobile devices;
integration with free photo stocks Unsplash, Pexels, and Pixabay.
#2. Hello Bar
Hello Bar is an easy-to-use service with lots of integrations. The creator of the platform is Neil Patel, one of the top 10 marketers according to Forbes. Hello Bar offers to turn 83% of your website visitors into leads, subscribers and buyers. The obvious minus of the service is its price. 
Hello Bar features:
simple installation;
integration with different tools and platforms;
select a target for the pop-up window;
clear analytics and customizable reports;
more than 100 ready-made templates;
a/b testing;
automatic detection of your website design and matching of fonts and colors.
#3. Getsitecontrol
One of the most popular services for creating pop-ups, widgets, subscription forms and social media buttons. Simple interface and low cost make Getsitecontol attractive to most users. The service contains everything you need to quickly create pop-ups and allows you to use one online panel to manage all widgets. With Getsitecontol, you can conduct surveys and grow your subscriber base.
Getsitecontrol features:
ready-made templates available for editing;
all widgets are adapted for mobile devices;
more than 1000 integrations with other services and platforms;
online support;
targeting specific audiences;
css editor;
dynamic text replacement that allows you to personalize the widget as much as possible;
a/b testing.
#4. Poptin
All functions of the Poptin service are aimed at maximizing the effectiveness of pop-ups. One of the advantages of Poptin is the ability to get technical support in real time. Poptin is suitable for advanced users who have already launched pop-ups using other services and want to try new options.
Poppin features:
detailed targeting settings by geolocation, browser, traffic source, specific date, time and other parameters;
9 options for trigger settings for pop-up display;
advanced and convenient visual editor;
integration with Integromat and Zapier;
chat and email support;
track results in real time.
Final thoughts
With proper implementation, pop-ups are an interesting and working tool for increasing conversions. Choosing a popup builder should be based on your goals and budget. The number of services for creating pop-ups is impressive: even the most demanding specialist will be able to choose the appropriate option. If you have never tried to create pop-ups, choose one of the options with a free plan or a test period.