Business
Business Communication: Business Writing Tips for Beginners
The modern business world is primarily data-driven. Whether you run a small business or have a little corner of the organization, chat at a huge multinational company. There is a high chance that the majority of the time, you communicate with others, mostly recorded as a hard copy. You must avoid risking your business communication either you want to inspire your customers or urge your employees to keep working hard. It will help to be precise when you meet a new client in your office or a business lunch meeting.
You must be clear and compelling in writing memos to senior executives, proposals to clients, and emails to colleagues. Business writing is fundamental expertise in the working environment because it envelops the capacity to communicate clearly and briefly through documentation. These documents can be in the form of emails and reports. Getting buy-in from the business and ideas is crucial.
What is Business Writing?
Business writing is composed of professional communication, a deliberate communication that every entrepreneur keeps in mind. It provides relevant data to the reader clearly, concisely and effectively. Business communication can be inner while keeping in touch with those inside your working environment or outer clients or customers. It can be any form, like proposals, reports, updates, messages and warnings.
Practically documents help healthily represent your products or systems. Proficiency in business writing is essential to effective communication in the professional environment.
Business Writing Tips for Absolute Beginners
Effective communication is the best way to make your organization a unique one. The following are a few business writing tips to put you on the right track:
Know the Purpose
Understanding your Audience
Avoid Junky Jargon
Use CTAs (Calls to Action)
Write Less but Accurate
Generate Innovative Ideas
Use Active Voice and Headings
Use Templates
Shift Relevant Information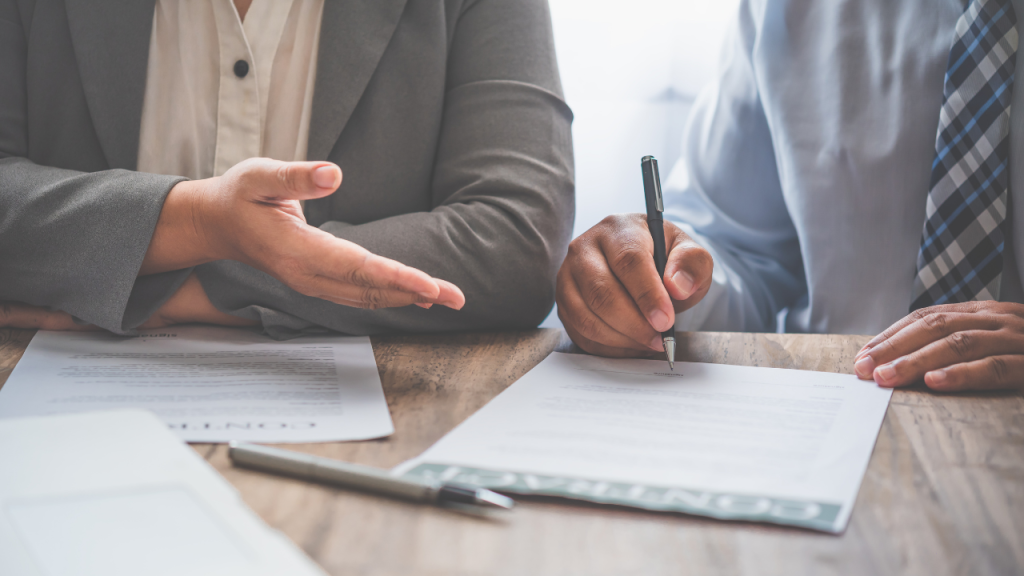 Know the Purpose
Ensure to have a meaningful purpose up front. Most individuals find it difficult in business writing because they think it is child's play. One of the most common mistakes in writing is deferring the message before concluding. Knowing the purpose coordinates the report and fosters its tone, structure and flow. You should understand what your business goal is, and you should have a plan to achieve that goal. Sometimes you give a brief intro of your business but also influence and convince them to invest in your industry.
Being direct about your objective will benefit you in formulating critical messages that accomplish it. Save your recipient time and sharpen your explanation before writing in detail. Before starting a business report, memo or email, an entrepreneur should clear two fundamental questions:
Who is going to be the reader?
What am I passing on to the reader using business writing?
Understanding your Audience
The first thing when you are starting a business you need to have a clear vision. The next thing that comes into your mind is your target audience. An old saying is that a message focused on everybody does not attract anybody. It will help if you target a particular marketplace. That is the only way you can pursue your users impactfully. The ideal question raised about your business is what you are offering. Will the audience like your subject or not?
Realizing your users makes responding to everybody's most addressed question simple: "How might this benefit me?". The individuals can be pursued if you tell them this is the idea that can make your particular way of life more manageable.
Avoid Junky Jargon
Each field has its acronyms and specialized terms. They are helpful shorthand when each customer knows the terminology. Yet, if you are writing for individuals outside your area – which will frequently incorporate your clients. Just avoid this slang; otherwise, there will be a huge misunderstanding. Business writing is loaded with industry-explicit trendy expressions and abbreviations. Keep in mind that these terms can undeniably be helpful as shorthand. They often create lazy or cluttered thinking.
If you need to avoid jargon, make sense of it. There is an explanation that jargon sometimes does not mean anything. Creating a professional record by using buzzwords or symbols is helpful. When proofreading your writing, look for signs and buzzwords to change before delivering the copy to your client. You can toss in too much jargon, and your reader will expect you to be on autopilot or even worse. Jargon adds only worth for clarity and conciseness that always remains to be updated.
Use CTAs (Calls to Action)
A CTA urges a reader to make a quick move after reading the business writing. You can hold the content of educational documents better. Most businesses are intended to accomplish some purpose, so you need to utilize a call to action to improve your business. Including a CTA gives significance to the reader about what they are reading from the document. They also understand that they can use the data when it is wrapped up. It is the statement that assists the customer in understanding his role.
CTA enables you to decide whether you delivered a compelling business writing document or if there is still a need for improvement. Please do not take a chance to leave it to the users to conclude what to do with the information they are given. Some will find it intriguing. However, most will get it wrong that they have a mess on their hand.
Write Less but Accurate
Ironically, written information is necessary to operate the functionality of an organization. People are likely to read less if they encourage valid points. You will frequently find them skimming documents for essential data. You can achieve proficiency in business through everyday practice. It is beneficial to utilize simplified words because they clearly understand your writing. Most importantly, they influence the technical aspects of your job and department. You must proofread your paper through bare eyes and ensure it has critical points.
It is a recommendation that you use a thesaurus to assist you with tracking down simplified words to technical terms or consult with your fellow employee to make it more efficient. People avoid lengthy documents. Making your document on point increases, you're their chances of reading what your business is representing.
Generate Innovative Ideas
It is beneficial to have innovative ideas before writing. It is undoubtedly helpful to comprehend the thoughts to include in the business document.
A structural model of your business is necessary to be convincing with the idea. Depending on your vision, the company will achieve a global reach or be limited to local purposes. Please start with the information you have and motivate yourself to upgrade it with time. If you are confident, then no one can come your way.
Creating ideas lists assists you in distinguishing subjects inside the document. That is the best thing to do for effective business communication. Then you can further be involved in developing ideas into segments depending on you.
Use Active Voice and Headings
In the active voice, the subject acts on the sentence. However, it is a quick way to clarify writing. Sentences in active voice are frequently more limited and exact. They also provide transparency to the report and avoid monotony. If the given verdict is in active voice, it may help you control the writing and expand persuasive writing authority to the reader.
Section writing into effectively organizable headings. Headers and sub-headers make scanning and navigating the document more accessible for the reader. Titles can include the main section of the subject. On the other hand, subheadings can break the content into segments. It is the most digestible section for organizations and clarifications.
Use Templates
There is a process for all businesses to communicate formally. It is optional in business communication. You can make personal comments and even gossip about other organizations. It is a professional way of dealing.
You need to have a legal document of the deal, but some businesses prefer communication documents. It will be up to you to refrain from making it viral and circulating anything. You can use templates to schedule a meetup meeting or negotiate a business deal. For this stage, you need to make templates of the emails or documents your organization prefers and save them for later use.
Add Relevant Information
For effective communication, data should be value-additive and absolute. The primary part of business communication is passing on essential data relevant to the company. Please make a well-defined structure that helps you to follow it.
Only accurate or essential data influences the motivation behind the document. You need to use seven or fewer lines to pursue your client. The strategy increases readability and gives people a more detailed record.