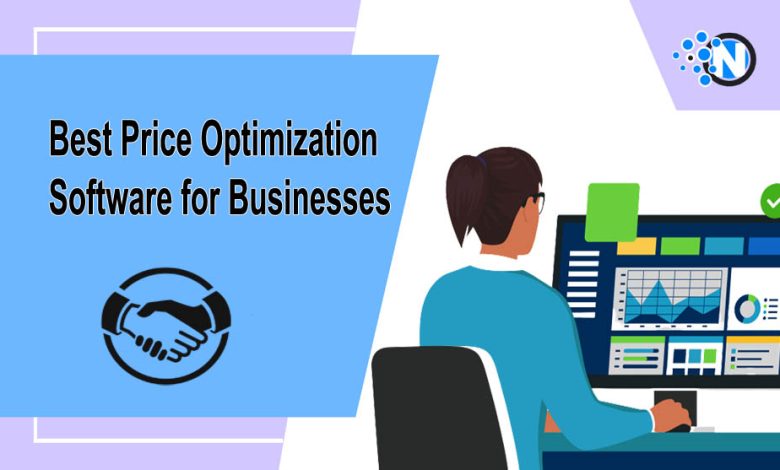 Pricing is the primary determinant of how you influence your audience and their purchase decisions. In this highly competitive landscape, you must sell your products and services at reasonable prices to maintain your position. However, manual modes are not trustworthy for setting up pricing plans that resonate with customer budgets and offer a good profit range. However, price optimization software possesses the ability to bring you the best results. In this way, you can make your potential clients happy and take your company to an advanced level. This guide will elaborate on the best options available in 2023.
What are Price Optimization Software?
Price optimization software is specifically designed for businesses to set up their product costs and sell them at a highly competitive price. As a result, they can pocket healthy revenue while fulfilling customers' requirements. With the integration of data analytics tools and algorithms, this software can better understand marketing insights. Additionally, they consider numerous factors, like competitor pricing, user behavior, marketing trends, and sales data, to come up with the best cost structure for your business. By leveraging these highly efficient and advanced tools, you can maximize your revenue while enhancing customer satisfaction. Furthermore, you can make your mark in your territory and across the globe by maintaining competitiveness.
Best Price Optimization Software for Businesses
Owing to the immense benefits of these software, numerous companies have developed and launched their tools in the market. Thus, people have a more comprehensive range of choices to pick the one best suitable for their budget. Nevertheless, not everyone bears the same potential to deliver the desired outcomes. Therefore, this guide has enlisted the top 5 best price optimization software. All of them are tested on multiple criteria and proven to bring the best results.
Qualtrics CoreXM is present in this rundown for its flexible nature and simple-to-operate interface. Through its highly effective built-in analytics tools, you can analyze the marketing data and capture the best pricing details to set up a product pricing plan. Hence, you can earn a handsome profit and make your clients happy. Other features are provided in the following section:
It decreases your product research costs and centralizes insights with one platform.
Furthermore, pre-built templates are present to customize them according to products.
Also, it offers high-end security to your data to secure the whole procedure.
Pricing
The pricing details of Qualitrics CoreXM have not been revealed so far. That's why you have to send a custom quote to get the pricing structure of this high-end software solution. Check if the membership plan suits your business budget. In cases of compatibility, consider leveraging this tool. 
PROS is next on our list for its outstanding features and sturdy developmental features to take you right ahead of the market. Utilizing this software lets you check multiple competitors' pricing simultaneously to find the one that best suits you and ensure guaranteed revenue. In addition, this tool delivers the same pricing strategy across all omnichannel to maintain consistency. Some other exclusive features include the following:
PROS offers flexible strategies to make dynamic pricing plans.
Above all, the involvement of artificial intelligence delivers significant perks.
Also, it is capable of accommodating abrupt changes in the infrastructure.
Pricing
Similar to the above one, this software's official pricing range is also unavailable. You must contact customer support to request a custom quote describing your business requirements. This way, you will receive a comprehensive pricing structure, which will put you ahead of the market.
Among the best price optimization software, Wiser is placed third because it has the ability to accommodate the pricing range of your products. This tool lets you know if your input is suitable by comparing your prices with those of your customers. If not, it offers suggestions to pick one of your choices. Hence, you can launch one structure by estimating your total expenses, bringing in a good profit, and other marketing outcomes. The other attributes are listed below.
Allows you to generate manual workflows to estimate resources.
Optimize the pricing structure to make the profit margins more visible.
Lastly, the integrated AI enables you to improve brand loyalty.
Pricing
Wiser's pricing plans are also not officially revealed. Consequently, you need to contact customer support to get the details.
Competera price optimization software is the next product on our list because it generates elastic pricing structures for different products. Analyzing your competitors triggers marketing changes and helps you upgrade your business to an advanced level. By listing the products at competitive prices, you can improve your sales. Other properties of this software include the following.
Competera is mainly focused on creating a balance between business goals and user demands.
It ensures a fast and flexible pricing structure with the help of automation and AI integration.
This price optimization software works on modern standards to ensure top-level encryption.
Pricing
You must request that the developers send a comprehensive pricing plan for this software.
Lastly, we have placed Prisync among the best price optimization software. This tool is highly versatile and can simultaneously accommodate different platforms to generate the same pricing strategy. Above all, exceptional customer support guarantees exclusive help across all platforms without risks. Certain exclusive characteristics are the following.
It scrapes real-time data to help you understand the market more precisely.
The tracking tool can extract the data of multiple competitors simultaneously.
Additionally, you can accommodate Spotify stores and Google shopping channels.
Pricing
The pricing details of the Prisync platform are described in the following section:
Professional: $99 per month
Premium: $199 per month
Platinum: $399 per month
Final Verdicts
Price optimization software becomes indispensable for businesses in every category to generate competitive product pricing plans. As a result, they can best resonate with customer requirements in this modern competitive landscape. Through data-driven insights, companies can make better decisions than before, promising to uplift their credibility by enhancing customer satisfaction. Moreover, by balancing the expenditures and profit ranges, you can guarantee a good range of profit for your company. Nevertheless, you only need to carefully implement the strategies for more effective use of these tools.