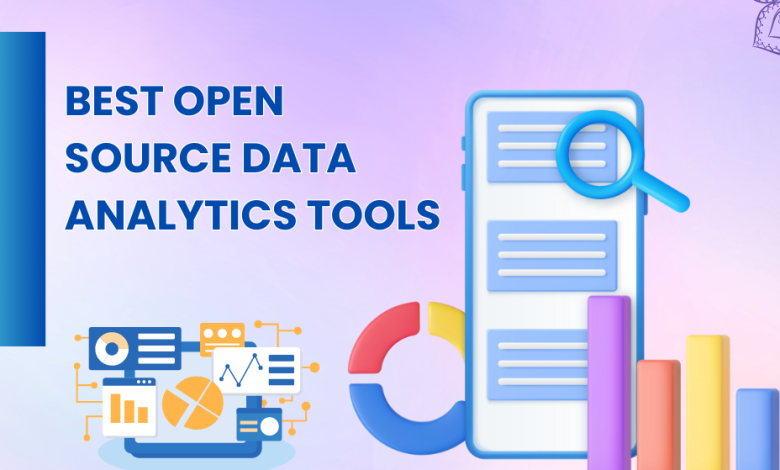 Open Source Data Analytics Tools are used to process the data without requiring complete analytics software. There has been an immense increase in the users' demands in the last few years. Analyzing their queries to sort out the best marketing ideas from the vast amount of data through manual methods is becoming impossible. Therefore, these open-source tools are utilized. They provide real-time information to companies or brands so that they can evaluate the best possible ideas to help their business grow. In this guide, we will give you details about the overview of the best Open Source Data Analytics Tools.
What Is Open Source Data Analytics Tool?
Open Source Data Analytics Tools are small software or its components that are capable of analyzing big data to generate relevant and executable ideas for a business to improve revenue collection. A particular organization develops and maintains these tools and allows public use. Thus, users can conveniently carry out various analytic processes to get fully-featured results. Moreover, a particular tool can be accessed from a number of devices at the same time, increasing the work speed and expanding the capabilities.
Best Open Source Data Analytics Tools
With the rise in global demand, many Open Source Data Analytics Tools are available in the market for common usage. However, not all of them can provide you with all the desired results. That's why we have picked the top 8 best Open Source tools which you can operate to extract the most relevant data for your business.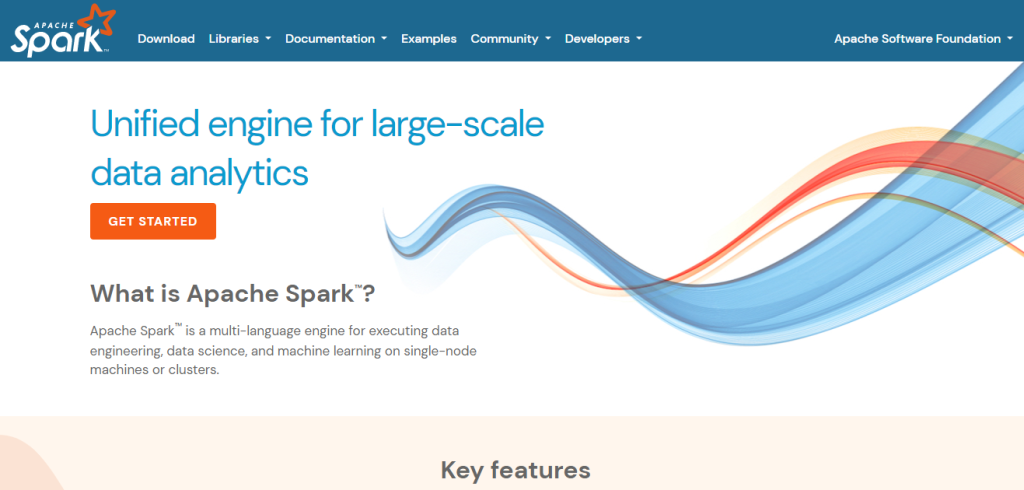 Although it is already available in several pre-built packages, you can integrate Apache Spark with various data sources, like SQL, Phyton, Scala, and Java. It processes the data in real-time and provides it to you in the form of batches. As a result, you can easily manage them in a certain order to parse them out for data processing in no time to start the automation process. Below are the top features of Apache Spark tool:
Generate Manageable Data Batches
Fast SQL Analytics
AI Leverage
Data Analysis Up To Petabytes
Pricing
Apache Spark is free to set up. Besides, it costs around $0.05/hr that means $438 for a whole year.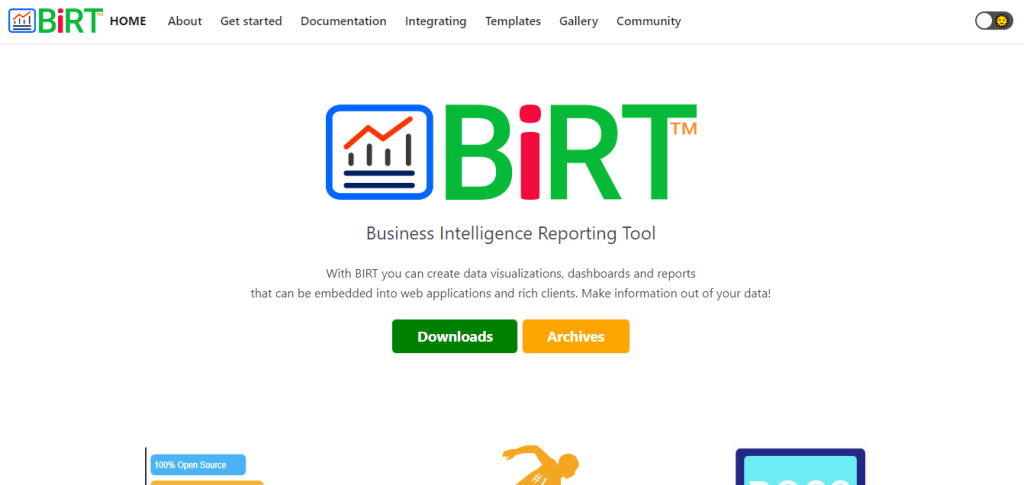 Developed by Eclipse and the BIRT Development Center, the analytics experts adopt this open-source software for data visualization and reporting. You can create reports in BIRT designs to integrate them in Java or Java EE. Besides, you can embed the analytics in several online applications. This tool extracts information from a number of data warehouses, like JDO datastores, POJOs, SQL databases, JFire Scripting Objects, and XML, to create BIRT designs. BIRT is famous for the following attributes:
Extract Data From Multiple Sources
Easily Customizable
Generate Reports In Tables, Charts
Direct Sharing
Pricing
BIRT offers monthly and annual plans for users' convenience. You can subscribe monthly plan for $39.99. While, the annual plan will cost $359.88/year.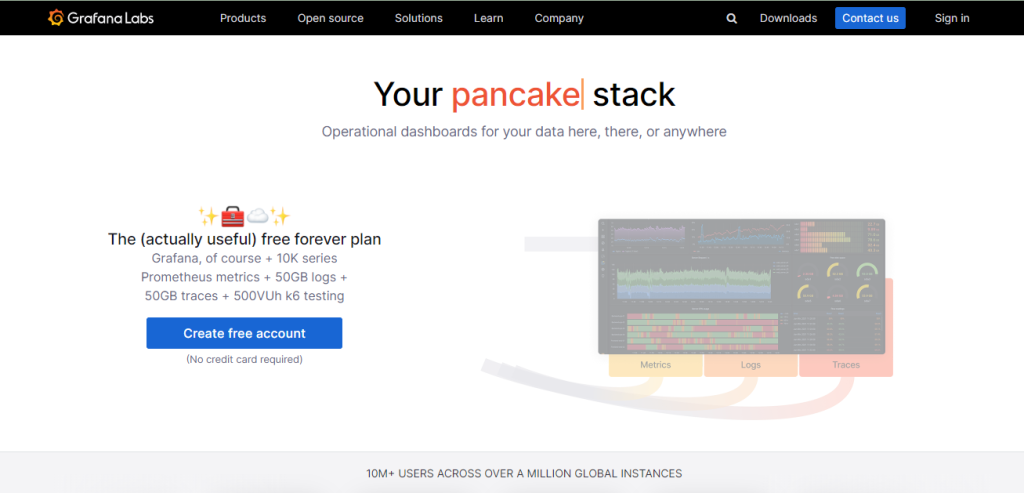 With customizable dashboards, Grafana allows you to learn about your metrics more easily by creating graphs, heatmaps, and histograms. As a result, you will get real-time insights and assemble your data for easy understanding. In this way, you will be able to direct your business in the right direction. Grafana also comes with many other known features like:
Alert System
Multiple Apps Support
Multiple Panels Arranged In Single Grid
Custom Plugins
Pricing
Grafana offers 3 plans for brands of all sizes. First, Cloud Free is there which can be acquired for free. Secondly, you can sign up for Cloud Pro, which costs $29/month or $348/year. Whereas, the Cloud Advance is available at $299/month or $3,588/year.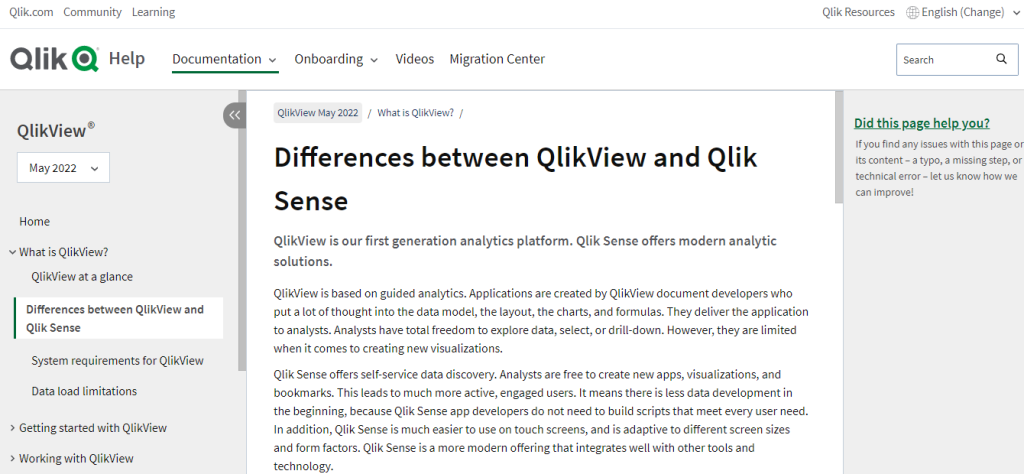 Qlik Sense and Qlik View is another brilliant open-source analytics tool that can provide you information after extracting data from numerous sources. Besides providing you with analysis, it also gives you personalized suggestions to direct your company in a more productive way with the help of AI. Some essential features of Qilk Sense are following:
Interavtive Dashboards
AI Generated Reports
Predictive Analysis
High-Performance Cloud Platform
Pricing
Qilk Sense Analytics Business is available for $30 per month. Thus, you can access the business account for a whole year by paying $360.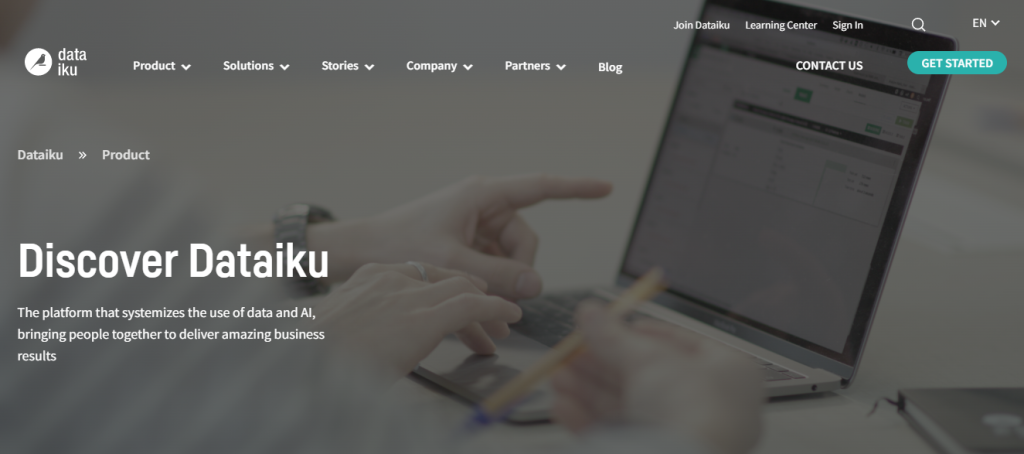 Dataiku DSS is one of the most efficient data-driven tools available on the market. It provides data analytics quickly through the automation and artificial intelligence. Moreover, the customizable dashboards are quite easy to understand, allowing you to direct your business growth steadily. Dataiku DSS is famous for following characteristics:
Workflow Management
Natural Language Processing
Customizable Dashboards
Pricing
There is no subscription cost for using Dataiku DSS in beginning as you have to pay only $0.01 for a complete year. To get a premium version, you have to send a personalized request.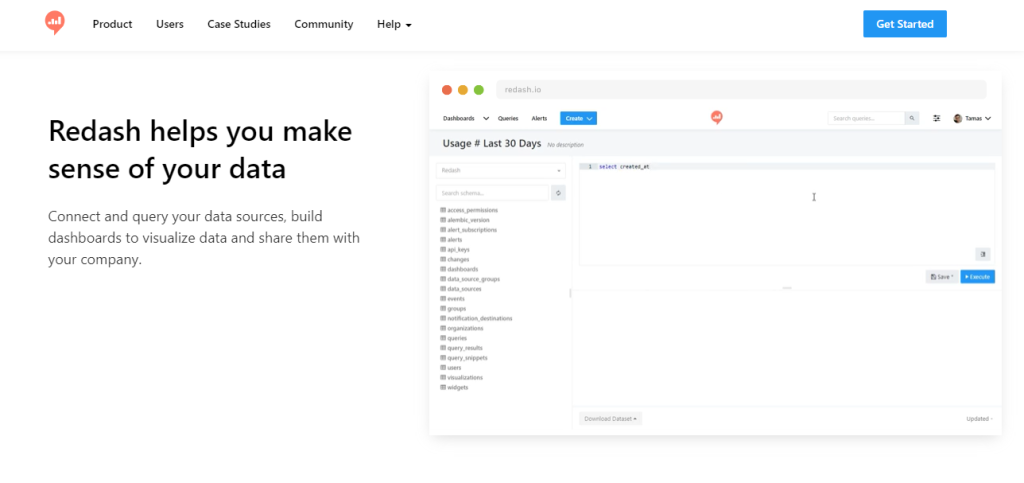 Redash allows you to collect information from multiple data sources and process them to get the best analysis that helps your business grow more. Various companies and enterprises use this classified tool to become more data-driven. With the help of customizable dashboards, you can add multiple pieces of information. Redash provides you with following features.
URL Creation For Direct Sharing
Personalized Suggestions
Create Reports In Cohorts, Charts, Tables, and many more.
Pricing
The basic plan of Redash is available at $29 per month or $348/year.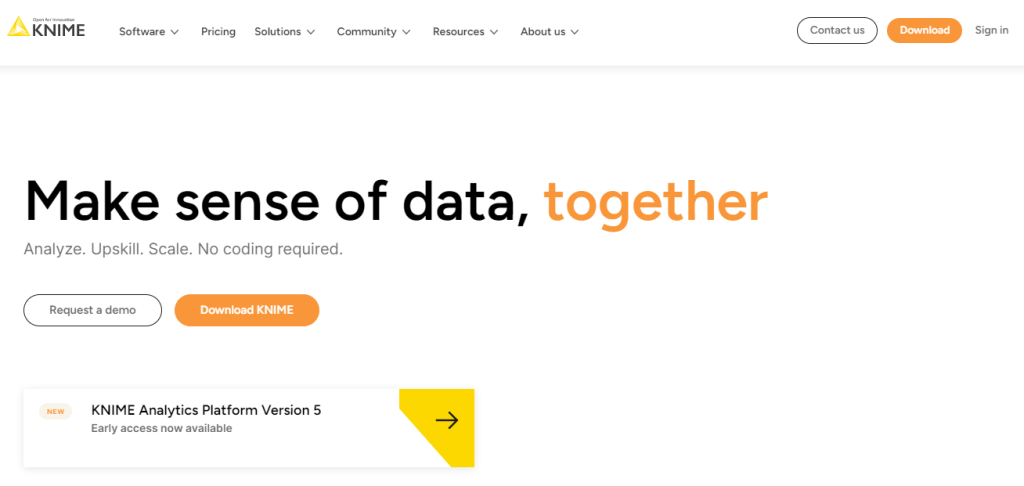 KNIME was first available in the market in 2006. Since then, it has aimed to deliver the best analytics results to users and enterprises. Through the easily operatable interface, you can create workflows to streamline your analysis to ensure your business growth. Furthermore, KNIME includes beloe-mentioned features.
Leverage Help From Other Software To Get The Data
Blend Information To Create A Single Flow Diagram
Drag And Drop Feature In Dashboard
Graphical User Interface
Pricing
KNIME pricing details are not available. You have to contact to the developer to acquire this tool.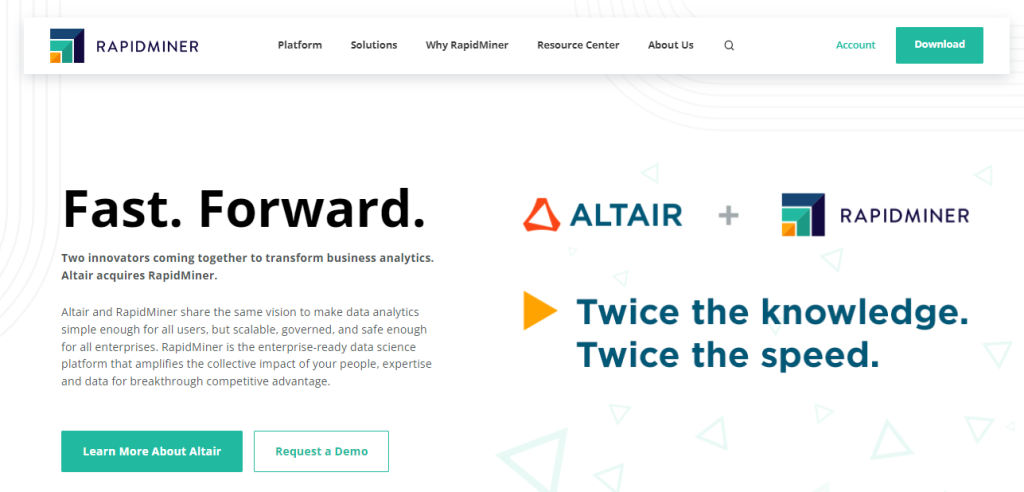 As the name suggests, the tool is famous for providing speedy data analysis with the help of machine learning and AI automation. In this way, it is capable of accomplishing the database processing automatically. Additionally, it operates on a cloud basis and stores the information in central warehouses. There are various distinct characteristics of RapidMiner. Some of them are below:
Analyze Multiple Data Types Like Images, Videos, Audios, and Others.
Graphs And Flowcharts
Cloud Storage
Pricing
The tool offers three membership plans. You can sign up for Professional account by paying $7,500 for a year. While the Enterprise account costs $15,000/year and AI Hub, $54,000/year.
Final Verdicts
All these are the details about the overview of some of the best Open-Source Data Analytics Tools. In conclusion, these tools significantly benefit industries, small companies, organizations and other experts by providing real-time insights about a particular field. In this way, they can generate more unique ideas for marketing to direct their business growth and generate more revenue. Moreover, these open-source tools are accessible from everywhere, allowing you to operate while sitting in any part of the world. That's all about this guide. Stay tuned for more information!