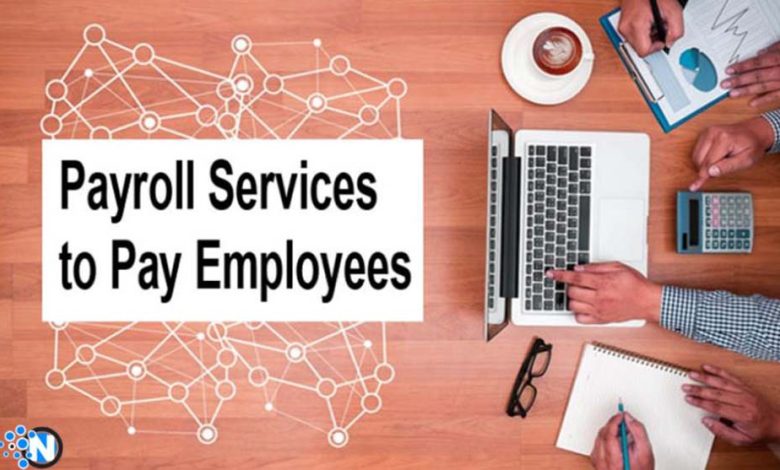 Leveraging payroll services for your business proves exceptionally beneficial as they help you conveniently manage the financial details. You can also ensure that your workers receive their pay on time, enhancing their trust in your company. Recently, businesses have been getting highly involved in critical operations to maintain their growth and sustain their position in the market. Consequently, there might be chances that you forget to pay the salaries and taxes on time. Considering this requirement, numerous software are available to deliver payroll services. In this guide, we have listed the top 5 best options for ergonomic working.
What are Payroll Services?
Payroll services are the online software and tools that run on cloud bass and provide you with ways to maintain and automate your payment system to provide your employees with their salaries. Top-quality software will direct your financial details in the proper direction to help you comply the tax laws and other financial regulations. Further, it also secures your data to prevent any harmful impacts. A properly configured software has a simple interface for enhanced usability and functioning.
Best Payroll Services to Pay Employees
Technological advancement has enabled several industries to produce and launch payroll services software in the market. Thus, you have a wide range of options to pick from. Nevertheless, only a few tools can potentially deliver you the desired advantages and help you make the most of your money. To let you have your hands on the best software, we have listed the top 5 best payroll service software in the following section. Compare their features and pick the one according to your budget.
ADP Payroll is leading the payroll services horizon due to its expandable features and flexible infrastructure to accommodate more and more options. Additionally, you can pay the money to your local and global employees more conveniently. Numerous leading industries of the world are using this service for its exceptional customer support and tax regulation checkmarks. Some other features are the following.
Fast payroll services save the bulk of time for other productive activities.
Moreover, it can integrate with other tools and business software for seamless functioning.
ADP also provides a contact channel to allow employees to chat with their managers.
Pricing
Four membership plans are available for the subscription. However, no pricing details are given. You may have to send custom quotes to get the details as per your business requirements.
Paychex is the next software on our list for its outstanding payroll services and easy-to-use interface. Whether you are running a small business or have a staff of more than 100 employees, Paychex will smoothen your financial procedure and help you pay the taxes well on time. Further, it follows high-end encryption techniques that keep your banking details safe and 100% secure. The other attributes are:
Interactive dashboard with all the essential elements listed there.
Additionally, you can track the employees' salary details to see if anyone is remaining.
Paychex provides you with valuable tax credits to comply with financial laws.
Pricing
Just like ADP, Paychex has also not revealed its prices. You must send custom quotes according to your company's requirements to receive the offers.
Paycor is one of the most versatile financial management software that allows you to automate your payroll work conveniently. You can provide your workers' data to this tool, and after managing the dates, this software will perform the necessary operations on its own. Additionally, it also lets you pay the employees on their demands in the case of an emergency. Paycor also provides you with all-time receipts to track your tax expenditures. Other characteristics include:
Flexible payment options also help your global employees receive payments easily.
Besides, Paycor delivers you alert notifications in case of not complying with tax laws.
You can generate error-free reports to see the tax expenditures.
Pricing
Paycor offers you pricing based on your company's size and the number of employees. You can enter the details at the official site to get the plan information.
Another top-quality payroll services software, Gusto, has also entered this list to provide you with the required outcomes. You can set up the employees' salary schedules by adding the details of their accounts to this tool. Thus, you need not worry about the payment system and perform the other tasks ergonomically. Integration with International payment contractors can also direct you to pay salaries to foreign workers.
Gusto lets you run unlimited payroll requests with complete tracking data.
Moreover, it allows following the tax regulations and registration processes.
You can identify the hidden tax credits so you can save enough money.
Pricing
Gusto offers 3 membership plans for companies of different sizes. You can purchase one to automate your payment system.
Simple: $40 per month
Plus: $80 per month
Premium: Custom Prices
Lastly, we have placed Jutworks in this rundown of the best payroll services to buy in 2023. This tool helps you comply with the tax laws withholdings with no extra cost. In addition, you will receive different suggestions to manage your employees' salary schedules. The simple HR interface integrates your spreadsheets perfectly to use the correct data for payment purposes.
Justworks offers 24/7 customer support so you can manage sudden payments effortlessly.
It delivers notifications to your employees on their paydays.
Furthermore, this software generates simple tracking documents to check tax details.
Pricing
You can subscribe to any of the two membership plans available on Justworks to enjoy ergonomic benefits.
Basic: $59 per month
Plus: $99 per month
Final Verdicts
Payroll services are the best ways to direct your financial campaigns and deliver salaries to your employees' accounts on time. Additionally, you can follow the tax regulations and pay the global workers for a more convenient approach. However, the larger collection available on the web has made it challenging to find the best one. To help yourself find the most suitable pick, you should consider certain factors, like flexible payment options, data security, and usability. As a result, you can take your business to an advanced level of excellence and productivity.