Business
Best Apps For Effective Small Business Management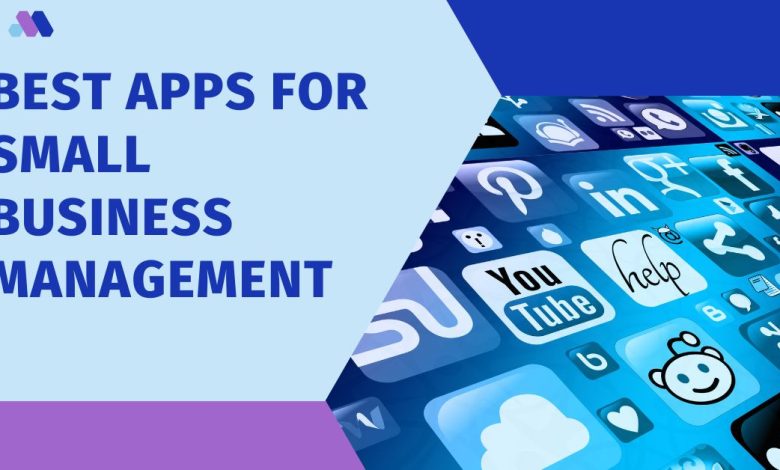 Managing a small business is more challenging than starting a small business for owners. There are various things that need to be accurate and according to the terms and standards of the business. For a single person, it becomes more time taking and difficult to manage things deeply on the daily basis. On the other hand, it is also essential to have a look at everything for the progress of the business. In this way, dealing with everything related to the business is only possible through the use of intelligent sources. Some productivity and automated apps can be used for this purpose. In this detailed note, I will share the same top list of apps that can be used for effective outcomes for your small business.
Apps for Small Business:
There are thousands of apps that are listed on the Play Store or App Store offering multiple or special automation processes for small businesses. But I've listed some top apps in accordance with their functionality and specialty. All of these are given below: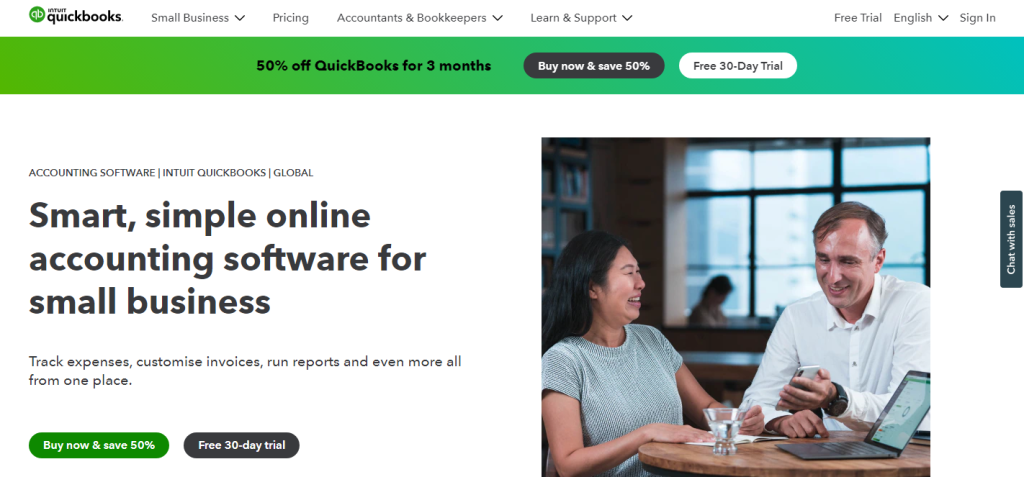 Quickbooks is specially designed for small businesses to meet their accounting and bookkeeping. This holds all the details of your business in and out expenses details according to your instructions. The app is convenient to use, you don't have to go through any learning process to use it. Quickbooks work on the internet, with a proper internet connection you can use it anytime anywhere.
Features:
Integration with third-party apps
Accessible with numerous currencies
Track Bills and all payments instantly
Pricing:
Quickbooks provides subscriptions with three different modules that are varied by features. You can also get a 30-day free trial on each subscription you buy.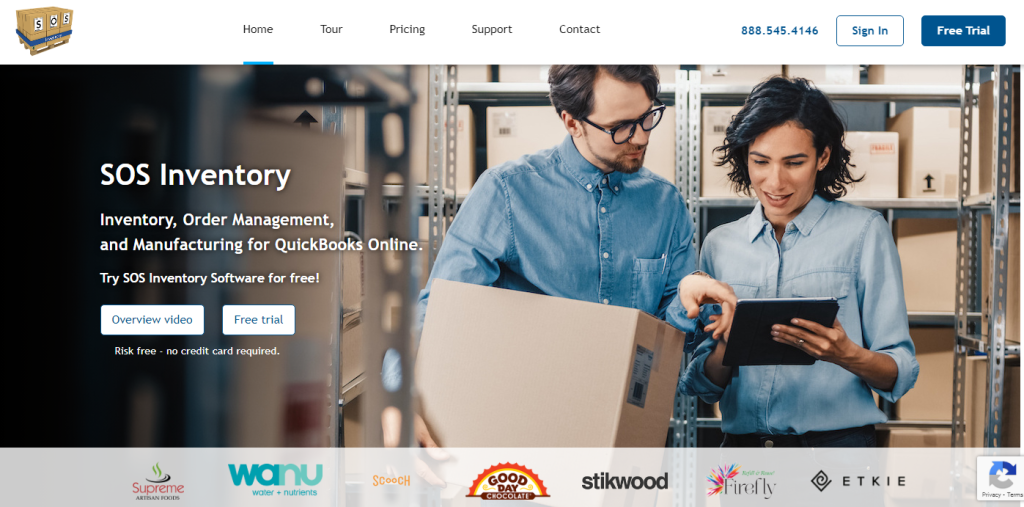 SOS inventory provides a detailed notice about inventory management, order management, and the manufacturing of goods. The app creates ease for the user to make aware of all the available stock. Business owners don't need to go to the traditional methodologies of managing inventories by stapling papers and maintaining a record book. With SOS inventory, you can manage everything from the mobile app to reduce the efforts of managing your business.
Features:
Real-time tracking of inventories, orders, shipments, and deliveries
Easy management and maintenance of orders, stock levels, sales records, customer profiles, etc.
Enjoy free access to a mobile app when you sign up for our software subscription.
Pricing:
SOS Inventory offers subscription plans for businesses of all sizes starting from $50.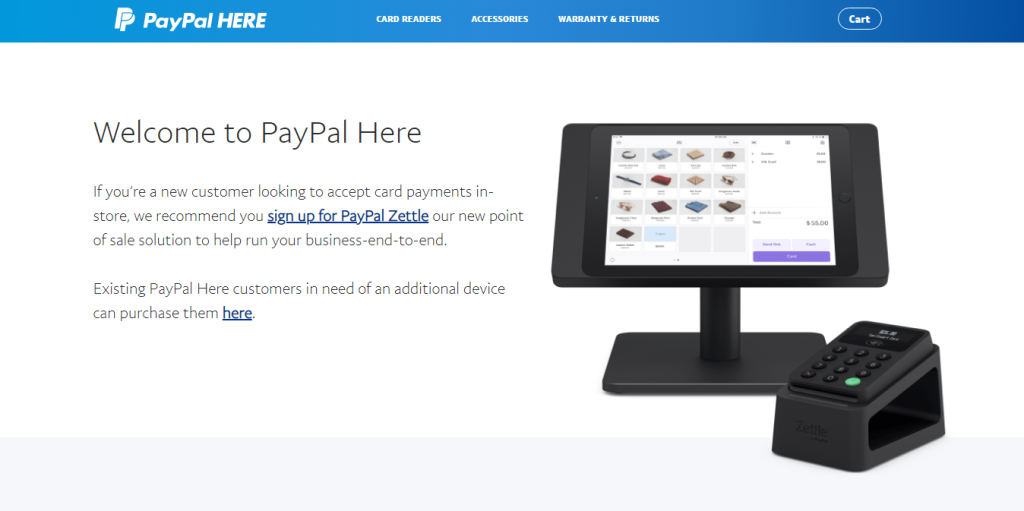 PayPal Here is the best app to make payments through credit cards and mobile wallets. The app integrated with PayPal account holders to get business funds directly in their bank accounts. It offers easy payment for goods and services without any extra effort. Get the free PayPal app from either the App Store or Google Play and unlock a world of accessible payment options. It's compatible with Apple iOS 12.1 or later, Android OS 8 or higher, 3G/4G/5G networks, and Wi-Fi connections.
Features:
Simple invoice creation
Easy payments collection, and data entry processes
Accept all major cards and mobile wallets
Pricing:
PayPal Here offers a range of free and paid plans for businesses of all sizes. You can also get a 30-day free trial on the plan you choose.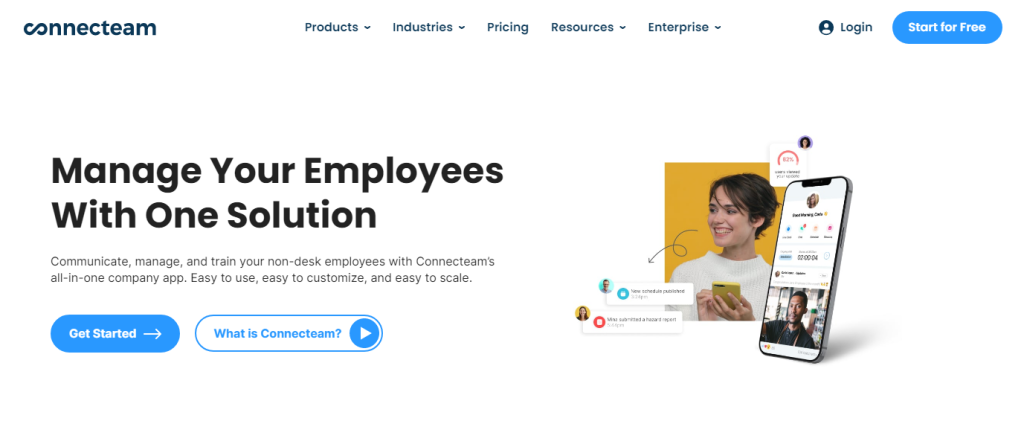 Connecteam is a revolutionary app that seamlessly links each and every business need from the field to the office in one centralized form. With just a click of a button, you can effortlessly unify all your operations and workforce management tasks, amplifying employee satisfaction and involvement. It helps you to drive your business forward. This comes to be the best option for the people who are in favor to see some great change in the way of their business.
Features:
Create engaging employee communication and training
Manage critical operations and tasks in real-time
Drive major business changes by using advanced analytics tools
Pricing:
Connecteam offers a wide range of subscription plans to suit your needs. It also provides free subscriptions to small businesses.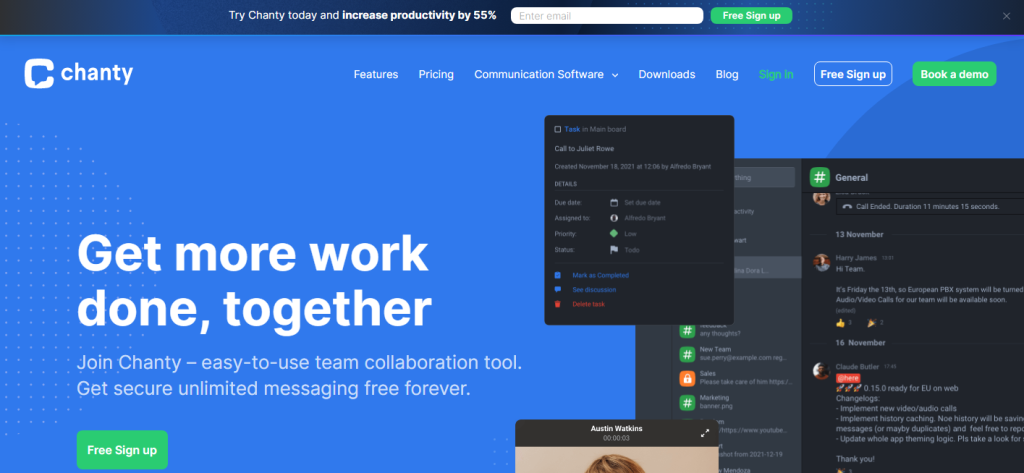 Chanty is a simple and easy-to-use team chat app that brings all your communication together in one place. With advanced features such as powerful search, smart notifications, and easy file sharing, Chanty makes it easy for teams of any size to collaborate more effectively. Whether you're a small business or a multinational corporation, Chanty has everything you need to keep your team connected.
Features:
Real-time chat and instant messaging for fast collaboration.
Easy file sharing with a built-in file uploader.
Advanced search and notification tools to keep you up-to-date on all your team activities.
Integrated task management and team calendar to help you stay organized.
Pricing:
Chanty is one of the lowest-cost team collaboration apps on the market, with plans starting from $0 to $2.99/month.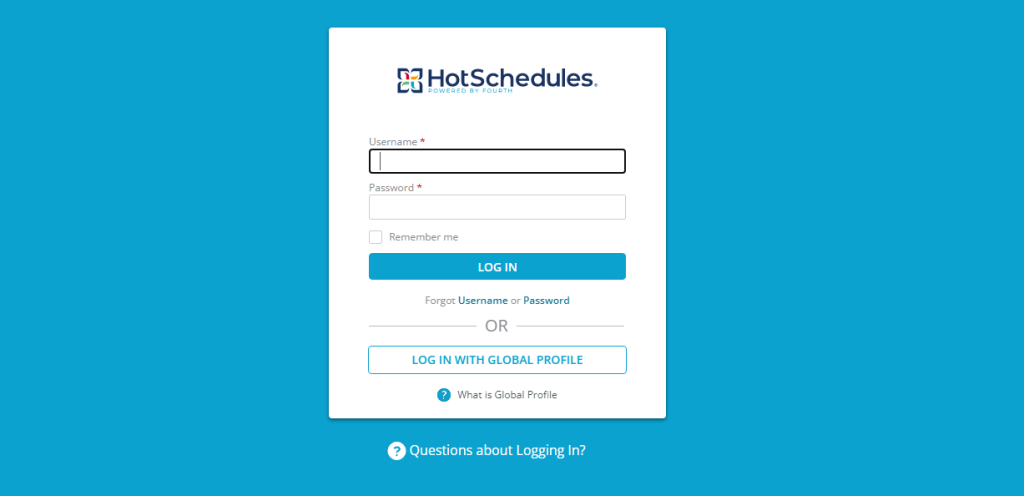 HotSchedules is the ultimate tool for businesses in the restaurant and food-service industries, allowing managers to easily manage employee shifts, time-off requests, and calendars with its Android or iOS device-compatible app. This one incredible resource makes scheduling easy so you can focus on what matters most – running your business!
Features:
Efficient scheduling and communication tools
Real-data and reporting dashboards
Access to a wide range of resources to help you manage your team
Pricing:
With HotSchedules, you have access to an all-inclusive platform that costs only $49 per month and can be used for one location with up to 30 people, including managers, schedulers, and employees.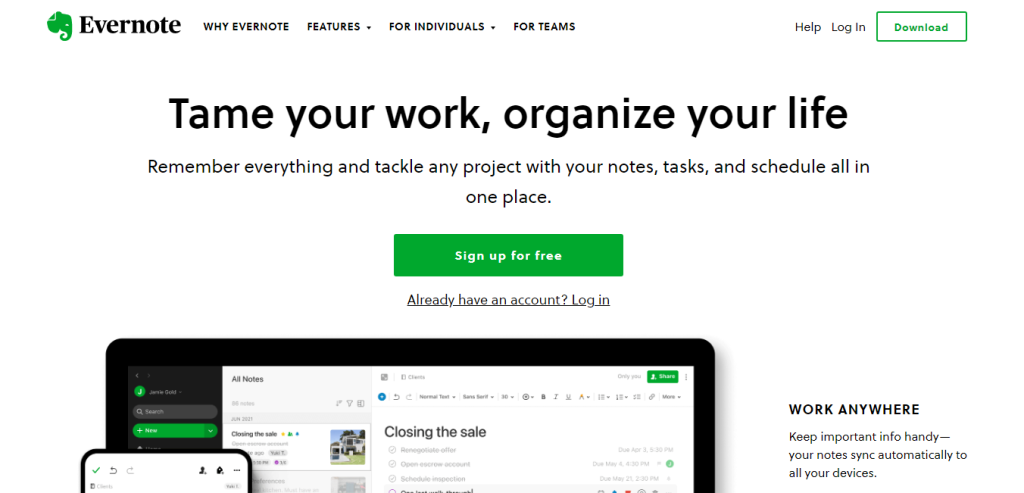 Evernote is a powerful note-taking tool that helps you stay organized and productive no matter what your daily workflow looks like. Whether you're a busy business professional, a student, or just someone looking to get more organized in their personal life, Evernote has everything you need to make your ideas and information easily accessible.
Features:
Powerful search and note-organization features
Easy collaboration with shared notebooks and notes
Access to a wide range of productivity tools, including task lists, notebooks, and reminders
Pricing:
Evernote offers free subscriptions as well as premium plans, with prices starting from $6.67/month for individuals and $9.17/month for teams.
Conclusion:
Whether you're looking to boost workplace productivity, manage your time more effectively, or simply get more organized in your personal life these all should be top picks for any small business owner. These apps have the potential to truly streamline your work and give you the tools and support you need to succeed.