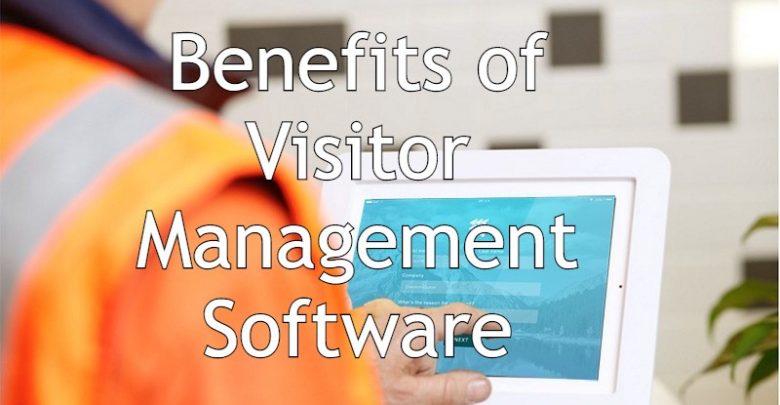 Companies and businesses running their operations with hundreds of employees often witness a large number of visitors on a regular basis and a receptionist only may not be sufficient to manage and track visitors conveniently. Most of the businesses use paper-based visitor management systems, but they are hard to manage and time taking too. Moreover, they really don't provide foolproof protection and security your company needs when it comes to avoid unwanted visitors.
It is the place where adopting an automated digital reception solution comes in handy. The benefits of visitor management software are myriad, and here is how it can help you boost workplace productivity and efficiency.
Eliminate Paper Logs
The use of traditional and paper-based visitor sign-in systems are time taking and arduous as well. Visitor information entered in such systems is often incomplete and details could be difficult to understand due to poor handwriting of the receptionist. In contrast, VMS solutions come with preset data fields that are filled to note visitor details in the best way. It makes data retrieval easier and instant when needed.
Improved Building Security and Employee Safety
The security of the building and safety of the workforce is always important for every business. Deployment of software-based visitor management adds an extra layer of security by helping you identify the visitors accurately and in no time. Visitors can be identified by their names, IDs, and even via their images stored in visitor management software.
Increased Efficiency
Manual visitor management is time taking and comes with a lot of hassles. Security clearance can take a lot of time in manual visitor management and leads to a crowd of visitors at the reception desk. But a VMS solution completes all such tasks efficiently and in no time. Most of the solutions are equipped with QR scanning and facial recognition registration processes to provide businesses with faster visitor check-ins.
Streamline Visitor Flow
A traditional approach of visitor registration and management can make visitors wait for longer while completing the registration formalities. It could be a hostile experience for both receptionists and visitors. On another hand when the process is completely automated, visitors are quick to register their entries for instant access to business premises without waiting longer. It saves a lot of time and streamlines the visitor flow. In this way, a business is better able to entertain more visitors in less time and without making more effort.
Reduced Operational Costs
Lower operational costs are another major benefit of visitor management software. It prevents a business from manually setting up reception staff or installing security cameras. As an official at the reception desk is available for a particular period of time, a digital reception solution is always there to register visitors quickly and to grant them access to the desired area of the company. It can function well around the clock while reducing business overheads in terms of hiring fewer reception officials.
Visibility and Accountability
One may need to go through loads of registers and books to find out the details of a visitor when managing business visitors manually. An advanced and automated visitor management solution enables business professionals to identify visitors and get the necessary details in real-time. As such solutions come with different search options and features, a visitor can easily be found within moments without spending lots of time and effort. Moreover, some of the systems provide the reception staff with the ability to study visitor patterns to make things better.
Visitors Can be Pre-registered
It can help you manage regular visitors effectively by pre-registering in your system. You can also schedule visitors for meetings by adding all the necessary details ahead of time. Moreover, a business can also send safety instructions, rules to be followed during a visit and duration of the visit, etc. to regular visitors via emails. It speeds up the visitor sign-in process to keep them away from hassles and to increase the operational efficiency of the reception staff.
Flexibility and the Ability to Grow
Good visitor management software comes with flexibility and scalability features that help you expand operations according to the growth of the business. A business can customize and update the software easily according to the requirements and needs.