In the present era, most people love to play games to refresh their minds. Especially the youth and teenagers. For this purpose, various gadgets have been developed and crazy users always love to go one step ahead. The most important element in a gaming gadget is display and speed. The users don't want to get stuck while playing games and operating gadgets. And when it comes to the use of laptops for gaming purposes, then laptop screens and their frequency are very important. And 144hz laptops are worth considering for this purpose. The 144hz refresh rate not only makes the display screen vibrant but fast also.
Read Also:
PS5 Controllers- The Best Picks for Gamers in 2022
How To Buy The Best Dell Laptops Docking Station?
Why prefer 144hz laptops?
A 144hz laptop is considered responsive and smooth. Because it offers the refresh rate at a good frequency as cleared from the name. It enables the user to pixel point and then aim at your antagonist's heads since things will seem very much smoother. To keep the performance up to speed while gaming, a laptop needs a proficient set of internals that include a CPU of mid-range, a GPU, and optimal cooling also. When we combine all 3 characteristics then the one-line summary becomes: the fast screen is crucial for crazy gamers and one can find it in 144hz laptops.
Top 144hz laptops
Here we have mentioned some gaming laptops that are best in cost-effective functionality:
Hp pavilion gaming laptop
A 144hz laptop that can provide you with great speed, optimal internal cooling, and fast performance all in one in a hp pavilion laptop (model: 15-EC1050AX). It has a very smooth and attractive functional design perfect for gamers, along with stylish and accented keycaps, awesome cooling vents, and many other features. It possesses all important ports including a USB-A port, USB-C port, ethernet port, SD card slot, and even HDMI (High-Definition Multimedia Interface). Additional features include Ryzen 5 processor, and Nvidia GTX 1650Ti. It contains a 15.6-inch display screen containing an extreme refresh rate of 144hz which is a good choice for both competitive and casual gaming.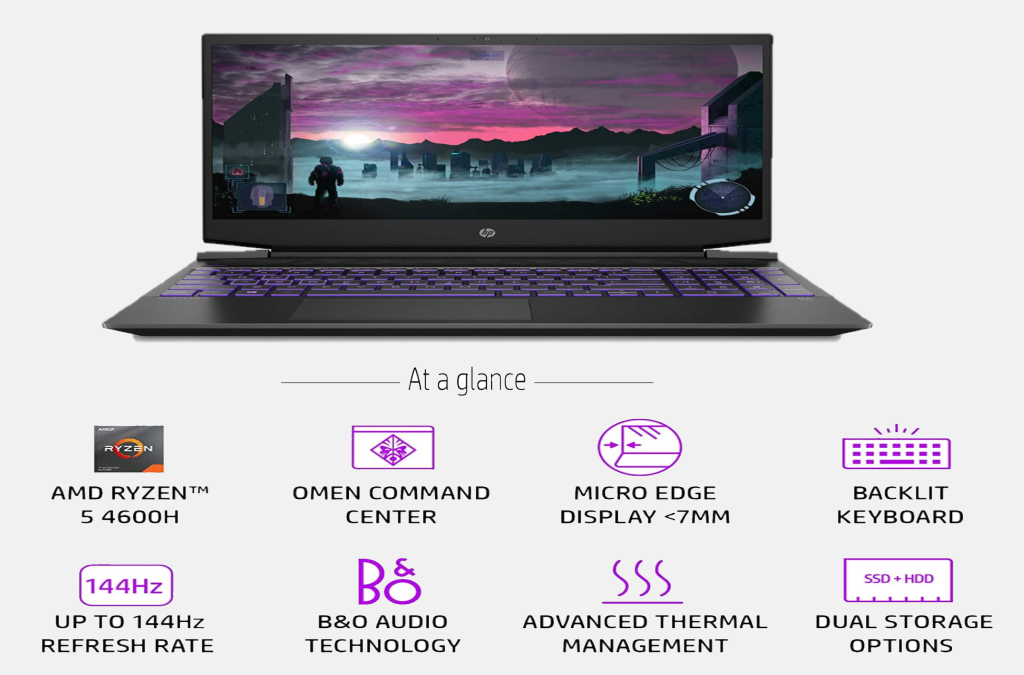 MSI Alpha 15
At an affordable price, MSI Alpha 15 is a good choice for hardcore gamers who are looking for 144hz laptops. It not only assists its users with a 15.6 IPS-level LED display screen offering refresh rate at a frequency of 144hz and resolution of FHD quality; but also provides you with AMD Ryzen 7 3750H quad-core processor. You can enjoy incredible graphics with video memory of 4 GB, 16 GB of DDR4 RAM, 1 Terabyte hard drive, and 256 GB SSD. The RGB backlit keyboard is user-friendly fully customizable Steelseries. You can enjoy a battery of 51Whr, a web camera of 720 HD, and 1080p resolution also with high frame rates.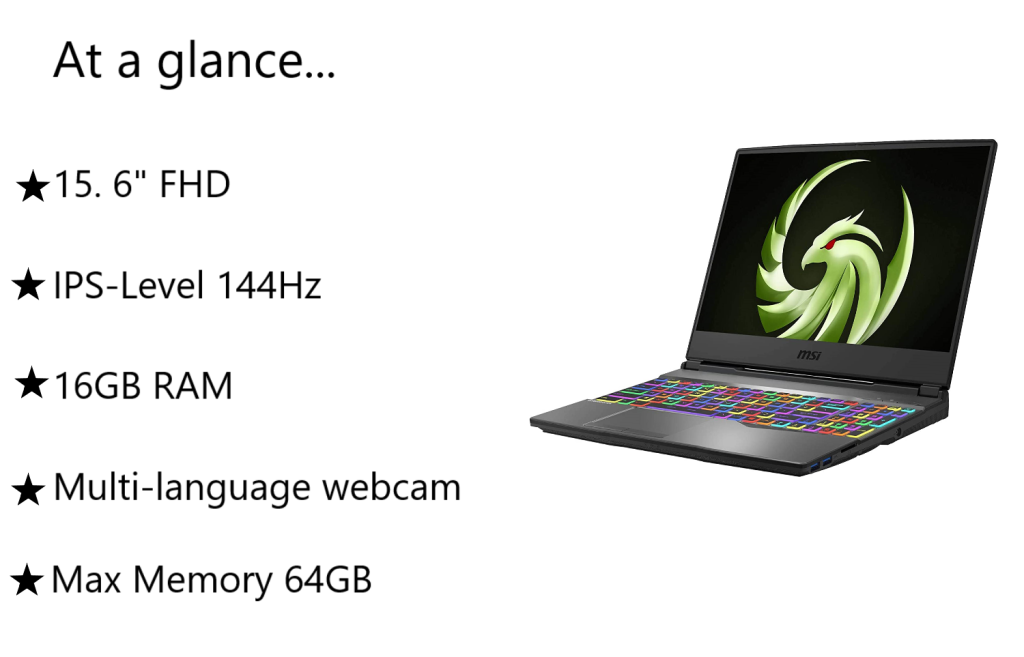 Asus ROG Zephyrus G14
If you want a 144hz laptop but light in weight, then Asus ROG Zephyrus is an appropriate choice for you. It is a compact laptop possessing 14-inch HD smoother in-game display visuals with a 144Hz refresh rate. This smoother in-game visuals and dot-matrix display provide compliance when you move the camera around, giving you an edge over your contenders. You can visualize the looping visuals, for instance by choosing from preset; or choosing your own fixed image. The Ryzen 9 processor, RTX 3050 graphic card, and huge RAM of 16 GB will net lt your laptop work slowly. The fingerprint scanner, hosting of I/O options, large touchpad, and dedicated hotkeys.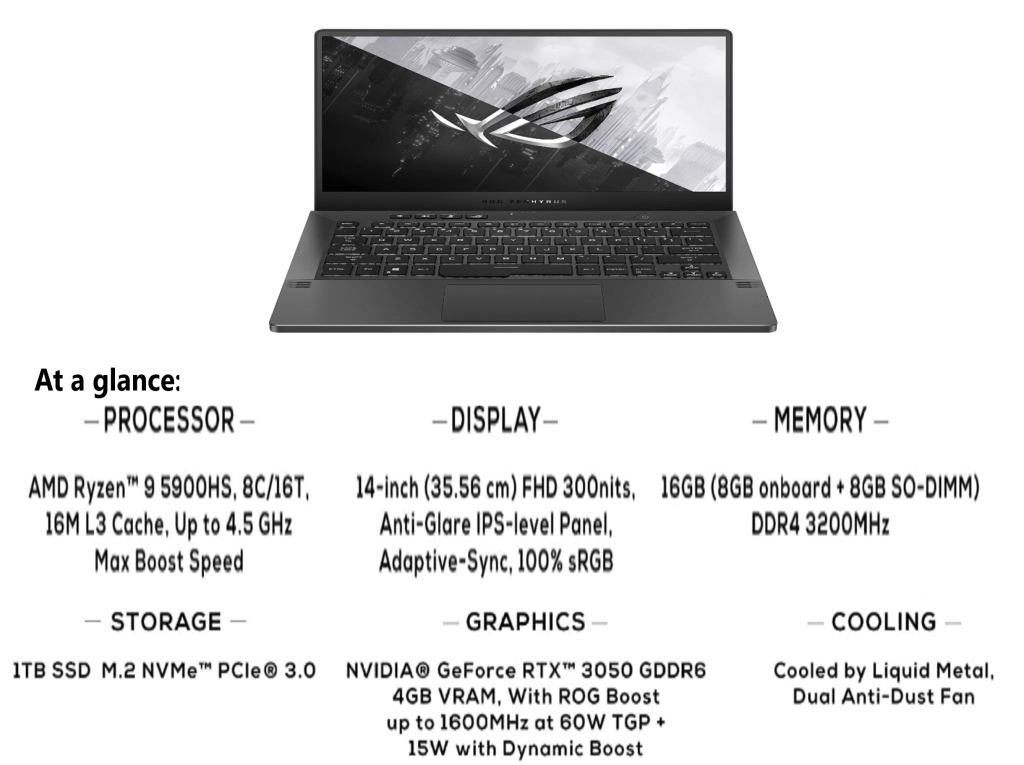 ASUS TUF GAMING F15
Just like the above one, ASUS TUF GAMING F15 is another laptop from affordable munch of affordable 144hz laptops. It possesses a processor of Core i5-10300H, a GTX 1659 Ti GPU, and also an appropriate RAM of 8GB. It can serve its best services if you want to play the open-world and multi-player games at all setting options by manually choosing them I.e. medium to high. The display screen is 15.6 inches and possesses a refresh rate of 144hz. The unique Asus software will never let you worry about the clock speed of fine-tune processor. The fan speed, performance modes, and monitor key parameters are also proficient to provide you an edge over other gamers. Its physical features as well as isolated arrow keys, and the high sensitivity touchpad are also present. In short, it is one of the best choices for hardcore gamers in an affordable range.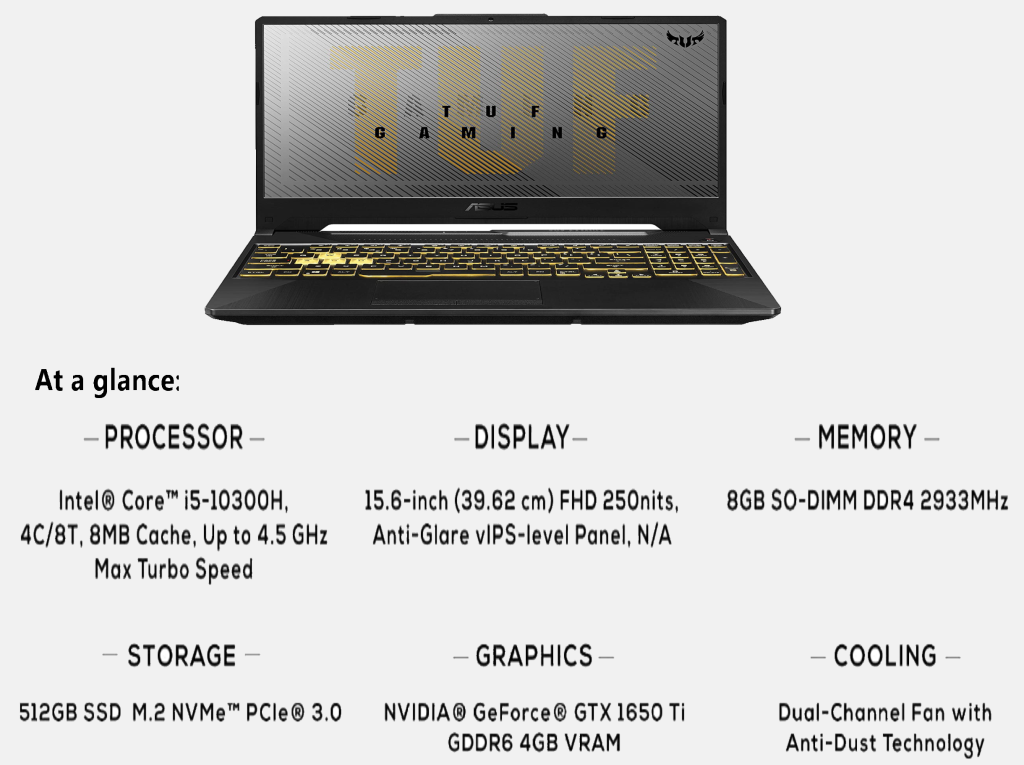 MSI GF75 (thin)
If you want to enjoy playing games on a 144hz laptop with an exceptionally large display, then MSI is here for you with its latest MSI GF75 (thin) with a comparatively thin design. The reason that it can give you a large display is its 17.3-inch screen with an efficient refresh rate of 144hz frequency. It can improve your gaming skills in multiplayer, open-world, and 3D shooting games for instance PUBG. Also, you can easily fine-tune a lot of aspects of your laptop whenever you want. Additional features include Intel i5, a massive 8GB RAM, and a GTX 1650 graphics processor.
The most important thing alongside its other unique features is that currently, it is one of the best cheapest laptops with such a large display screen.