Gaming
A Guide to Playing Online Card Games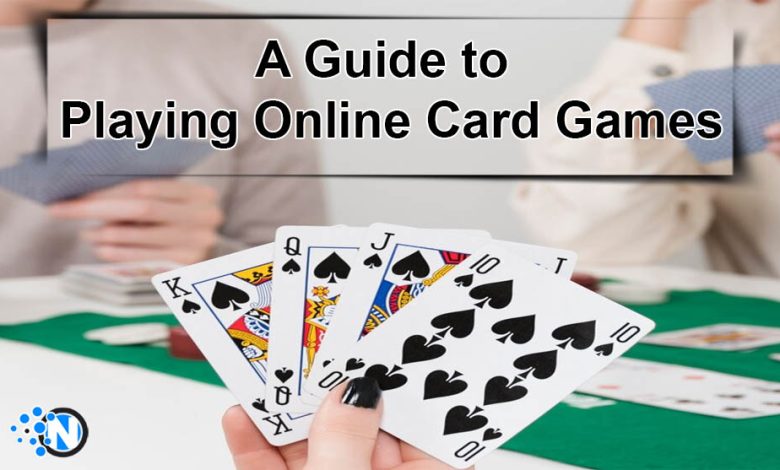 Poker is a mind-stimulating game that features strategic gameplay and is loved by millions globally. It has conventionally been played on tables, but now it's very popularly played online.
Playing this card game online comes with various advantages. For instance, you can enjoy it anytime and anywhere on your smartphone, tablet, or laptop.
Newbies in online poker will likely have a tricky start. Fortunately, we will help you get started in this article by taking you through what you need to play online poker, how to play online poker, banking in online poker, and picking an online poker provider.
What You Need To Play Poker
You don't need much to play this card game. The online poker requirements are minimal, and chances are high that you can play with the gadget you're using to browse the internet. This game isn't CPU or GPU-intensive. Therefore, any computer or laptop made from early 2000 comprises sufficient processing power to run this card game. Also, the emergence of numerous poker apps allows players to enjoy this game on the go through their iOS and Android mobile devices. Mobile gaming has indeed made online poker more convenient and popular for players globally.
How to Play Poker Online
If you're playing this card game from your smartphone, laptop, or home PC, it is better to download the online poker software from your preferred site. Since the software's demand on your memory is minimal, the download process won't take long, even for slow internet connections. On the other hand, if you don't want to download the software, you can use the no-download poker games on any platform. However, the no-download games provide limited playability and features compared to the full-download version.
So, after downloading the installer package, install the software by double-clicking it. At this juncture, you will create a user account (some sites will demand you create the account before downloading the software). The poker sites will also consider your age during sign-up. Therefore, you will go through age checks, which an underage person cannot pass. Players must be over 18 years old to play online poker. Remember, the legal age requirements in various countries differ so make sure to check your local requirements.
Deposits and Withdrawals for Real Money Online Poker
If you are playing for real money, you will have to deposit money on the online poker site. The most popular deposit methods in the US include MasterCard, Visa, American Express, and Bitcoin. Gaming sites also accept gift cards, debit, credit, and prepaid cards as payment methods for deposits.
With so many banking options available, it can be challenging to pick the one that is faster and more secure. Fortunately, you can find more information on US banking options for online poker on Legal US Poker Sites. This site has comprehensively compiled all the information you need to know concerning the payment options for online poker players in the US. Moreover, it also goes further to list the top-rated casinos and highlights the banking options that each of them offers its players.
The Cost of Playing Online Poker
At the end of the day, it does not matter how good you are at poker. If you don't have the money to play, you won't be securing any wins anytime soon. This is why it's important to master the art of bankroll management in poker. This calls for making smart decisions, like only playing in games that are appropriate for the size of your bankroll.
Another effective method of starting your online poker bankroll off in a great way is to secure a healthy welcome bonus. For newbies, it is also recommended to play several demo online games before engaging in real money poker. After having fun playing poker freely, you can then go on to place a deposit.
Selecting an Online Poker Provider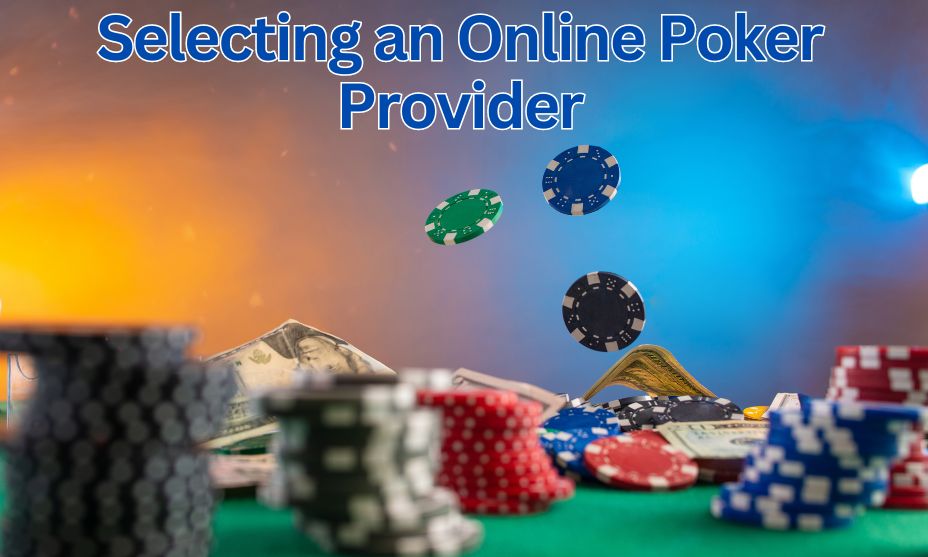 To play poker online, you must consider two vital factors: downloadable poker apps and poker sites. Generally, the poker app is rich in features, and its playability is more enhanced than many poker sites. However, both options suit experienced players and novices.
The internet also hosts numerous online poker sites. Unfortunately, there are no clear guidelines on how to pick the best sites. However, you must consider the poker variants the available platforms offer before making your choice. The best online poker site should have your favorite variant. In the world of poker, Texas Hold'em is among the most popular variants, and many poker providers offer it. Other poker variants include:
Pot-Limit Omaha
Caribbean Stud Poker
Lowball
Omaha Hi-Lo
5 Card Draw
Remember, online poker games come in various formats, from tournaments to standard games and sit-and-goes. Therefore, ensure your chosen provider offers your ideal type of play. Do not forget to check the caliber of poker players on these platforms. Find out if they're newbies or professional players. Also, weigh the welcome bonuses of various poker providers to get the best deal.
How to Get a Generous Online Poker Bonus
Every poker site entices new players with generous welcome and sign-up bonuses. Usually, they match your deposit to a maximum amount. For example, if you deposit $100, the poker site will match that amount if you play adequate qualifying hands. Fortunately, various sign-up bonuses are available on many sites, from instant free easy-to-unlock to colossal hard-to-unlock bonuses. Therefore, check several poker sites for better bonuses or special perks like free tournament tickets.
Why You Cannot Play Poker On Some Poker Sites
Online poker has slowly turned to become a region-specific card game. Some major sites can be accessible in some areas and forbidden in others. Therefore, you must check if your favorite poker site is available in your current residence or holiday destination.
However, a lack of renowned poker sites in your region shouldn't limit you from tasting the online thrill of this card game's action. The small regional poker sites also deliver incredible fun with tight-knit communities. In places like the US, few sites are licensed in selected states, although the country has a more extensive market for online poker.
In Conclusion
Online poker is becoming more popular due to its many advantages that appeal to modern players. Unlike in the past, they can engage in real money poker regardless of the time and location. Furthermore, online poker is also affordable as you can play with even a small amount. This affordability has created a massive pool of poker players and facilitated its recent unprecedented growth. However, although it is fast-paced, online poker isn't very different from in-person poker. Therefore, you can download the online poker app today and start experiencing the thrill of playing online poker games.