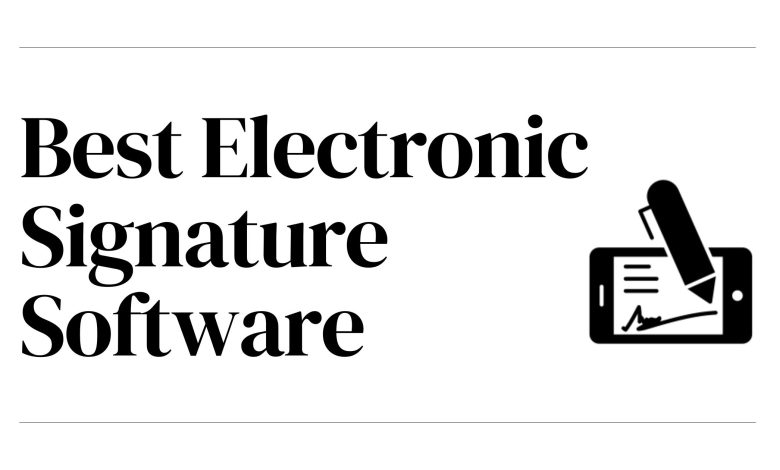 What is Electronic Signature Software?
Electronic signature software is a tool that allows users to get signatures electronically, which eliminates the need for physical documents. It assists individuals in showing their agreement to the conditions and terms of any electronic service—the collection of e-signatures that you can use to identify the message's creator. Because of legally sensitive documents, you can consider electronic signatures as stamped or manually written signatures.
Top Electronic Signature Software
The following is the list of the best electronic signature software you can explore based on their features, challenges, reviews, and pricing data.
DocuSign
PandaDoc
HelloSign
AdobeSign
SignNow
SignWell
1- DocuSign
DocuSign is one of the most popular electronic signature software that can send and receive documents, known as envelopes. You can use multiple envelopes depending on the plan you choose. It offers all the features an individual expects. Getting started with DocuSign is simple: first, sign up to upload documents for signatures, and then the recipient will get it. The software offers an electronic signature used by a million customers and over a billion users in more than 180 countries to accelerate the workflow processes.
You can avoid the repetition of contracts by using templates and reporting features. Upload a file, add all the signatures and information fields, and then save it. The platform is easy to use as it integrates with the likes of Google, Windows, Apple and various mobile applications. DocuSign has a 5-star rating, unlike any other software and is secure, legal and permissible.

Features
Electronic Signature
Multi-Party Signing
Document Storage
Audit Trail
Access Controls/Permissions
Document Analytics
Mobile Signature Capture
Authentication
Task Progress Tracking
Reminders
Customizable Templates
Pricing
Free: Free trial and free version
Personal: $15 per user/month
Standard: $40 per user/month
Business Pro: $60 per user/month
Advanced Solutions: Schedule a call
Pros
Ease of use
User friendly
Reduced the need for paper approvals and recurring purchase of paper rims and other consumables
Cons
The resolution needs to be improved
Customer service
Subscriptive model
Sales team
2- PandaDoc
PandaDoc is the best electronic signature software for organizations searching for the tool with the best features. This cloud-based document management app accelerates the teams to create, manage and sign documents that include proposals, quotes, etc. PandaDoc creates magnificent documents in seconds and gets them signed in a snap. The platform supports paperless operations that provide standard and advanced features like document building, file-sharing, various document types, etc.
 You can create a contract that a client will sign and pay the price using a credit card. It is a terrific method for connecting everything by sending specific individuals job proposals or service contracts. That is how you can get a legitimate building agreement. The software can integrate with many tools like HubSpot, ProsperWorks, Salesforce and SugarCRM.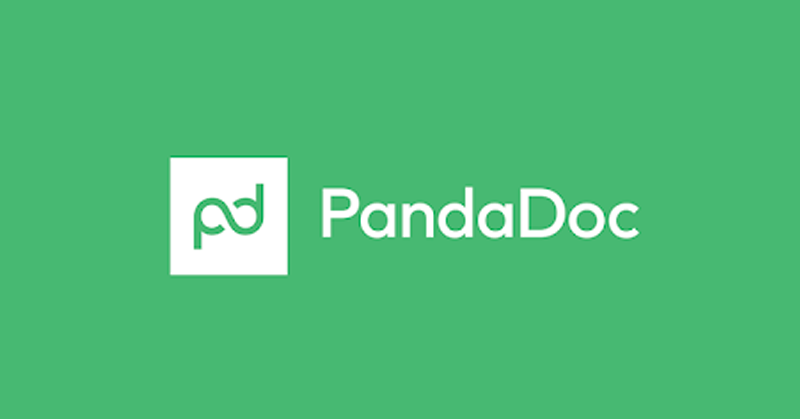 Features
Templates and Editing
Version Control
Advanced Documents Editor Features
Content Library
Custom Branding
Multiple Languages
Document Workflow
Real-time notifications and reminders
Document Signing
Pricing
Free: $0 per month with the 14-day free trial
Essentials: $25 per month
Business: $59 per month
Enterprise: Let's talk
Pros
Expanded Integrations
Free trial with a free plan
Easy contracts negotiation tools
Cons
Pricey with the customers
Limited mobile application functionality
No document editing after it is sending
3- HelloSign
HelloSign is one of the best eSignature tools, which is best for beginners. The software is now owned by Dropbox, which offers an intuitive interface to make it easy to use an electronic signature. It helps you to add legitimate valid signatures to any agreement. You can also use the robust features of this software, such as admin controls, document tracking and enterprise-grade security.
The tool also shows integration with various tools like Salesforce, HubSpot, Google Workspace, Slack, etc. It helps you to share documents and connect with people while sharing. You can use cloud storage or drive to upload documents for obtaining signatures. It empowers clients to virtual electronic signatures into sites or applications utilizing APIs. The platform is mobile friendly that includes templates and bulk-sending features that can gather signatures more precisely.

Features
Signatures Requests
Templates
Mobile App
Audit Trail
Basic Support
Multiple Languages
Reminders and Notifications
Signature Types
Signature Fields
Paid Support
Pricing
Free: $0 free trial included
Essentials: $15 per month
Dropbox + eSign: $24.99 per month
Standard: Starting at $25 per month
Premium: Contact Us
API: starts at $75 per month
Pros
It makes the processing of applications faster
Approve orders quickly
In-person signing
Flexible and simultaneous work
Robust security
Cons
It cannot update the uploaded documents
Cannot collect payments using documents
It does not offer a dedicated mobile app
4- AdobeSign
AdobeSign has the best document creation and signing capabilities to help the business move faster. It is the e-signature solution used by big names such as Microsoft, HSBC, Salesforce, Tesla, etc. You can sign documents without downloading anything from the tool.
The platform has many features and functions that you can avail of using a smartphone or PC. It comes up with two signing plans Acrobat Standard DC and Acrobat Pro DC. Both of them offer free signing and uploading forms. It provides customizable branding with the capacity to send and track reminders. The features overwhelm some users that attract big business sharks. It additionally lacks integration abilities beyond its current options.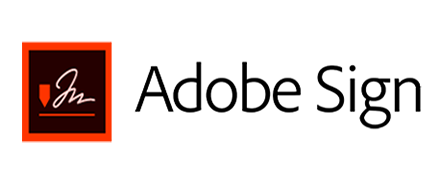 Features
Electronic Signatures
Tracking and Management
Mobile Power
Microsoft Office Integration
Document Storage
Customizable templates
Reminders
Access/Controls Permissions
Audit Trail
Data Security
Pricing
Individuals
Acrobat Standard: $22.99 per month or $12.99/per month paid annually
Acrobat Pro: $29.99 per month or $19.99/per month paid annually
Teams
Acrobat Standard for teams: $22.99/month/license
Acrobat Pro for teams: $23.99/month/license
Pros
Comprehensive feature set
Meets regulatory requirements across industries
Highly customizable
Cons
No free version
In not intended for sole entrepreneurs
Clunky mobile app
5- SignNow
SignNow is the best electronic signature software for small teams and the best for payments, as paperwork is a team effort in any organization as it can easily double, quadruple and quintuple the users' accounts. The platform provides multiple features to support small and large businesses, such as demo templates, permission-based roles, document merging, etc. It gives the best ROI for SBM and mid-market because of its intuitive interface.
The software is the best for payment because of its transparent pricing, APO integrations and flexible configuration. You do not need to download the document, sign it, or access it.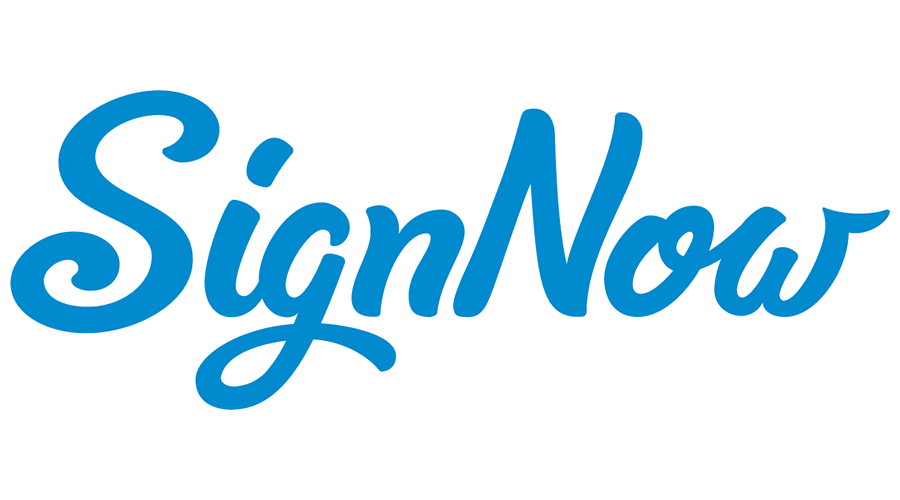 Features
Audit Trail
Mobile Signature Capture
Multi-party Signing
Document Storage
Electronic Signature
Reminders
Customizable Templates
Task Progress Tracking
Data Security
Authentication and Document Analytics
Pricing
Free: free trial
Business: $20 user/month or $8 user/month billed annually
Business Premium: $30 user/month or $15 user/month billed annually
Enterprise: $50 user/month or $30 user/month billed annually
airSlate Business Cloud: $50/5user/month $50 user/month billed annually
Pros
Creates and saves electronic signatures with wase
Ability to import documents from multiple resources
Free trial plan
Intuitive user interface
Affordable
Cons
Some features aren't supported on mobile platforms
Does not import images from Gmail
Templates are hard to edit
6- SignWell
SignWell is one of the leading eSignature software for legally binding documents. You can send or sign dozens of contracts monthly using three records per month plan. The platform provides rapid and easy signing documents that help track and monitor for efficient management. It offers multiple features that make it modern, a nice-to-use web application to add data and signature fields. You can also turn on Suggest Fields to get blank lines or gaps in the documents. After clicking Send, you can send it to get signed.
You can upload and sign documents in multiple formats, such as Word and PDF. Moreover, you can also get information about who opened your document, already signed or reminding to people who want to sign later. The signed copies can be archived in a secure or protected place. The platform also shows you a legal record of every activity about a specific composition if you have used archiving feature.

Features
Simplified Signing
Customizable Signing
Document Reuse Templates
Document Audit Trail
Simplified Sending
Multiple Signatures Workflow
Document Resend
Document Sharing
Pricing
Free: $0
Personal: $10 per month or $8 per month billed annually
Business: $30 per month or $24 per month billed annually
API and Enterprise: Contact Us
Pros
Eliminates costly mistakes and delay
Fully automates document signing process
Keep documents private and secure
Extensive template library access
Secure and fully compliant
Cons
Limited templates and functionality
Inability to edit documents
Only available on the web