Business
How To Create a Testimonial Pages That Increase Conversions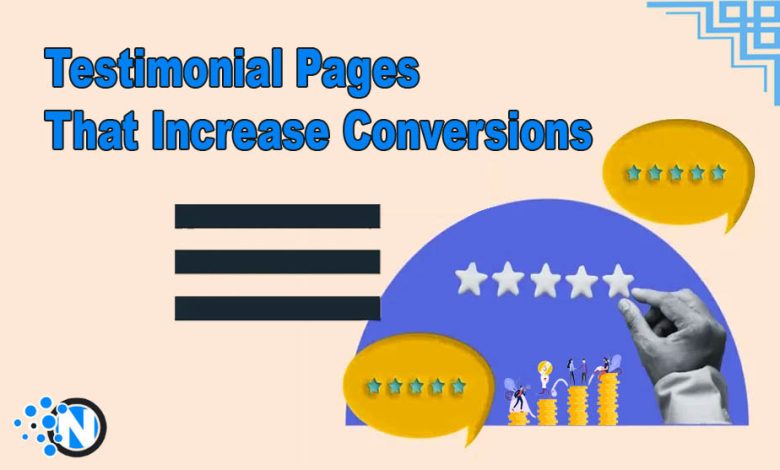 Online businesses need a testimonials page for their websites or applications as it plays a significant role in bringing conversions to your business. Having such a page contributes significantly to building your credibility within this highly competitive landscape. Thus, companies can expand their level on a global scale, making it an excellent worth for themselves. Furthermore, you can influence your new customers through the help of such kinds of pages. We have developed this guide to help you complete the critical steps of creating a high-quality page that increases conversions. 
What is a Testimonials Page?
A testimonials page is similar to that of other pages of the websites. But, it is dedicated to showcasing reviews, customer insights, feedback, and endorsements from satisfied customers. Generally, this page serves as social proof of your site, enabling you to gain clients' trust and credibility. As a result, you can make your mark by getting ahead of the competition. Otherwise, it is not possible to survive in this enormous marketing competition. By demonstrating this page, you can provide your audience with details about the positive or negative experiences of your previous or existing users. Moreover, sharing real-life experience in testimonials significantly influences clients' purchase decisions and boost conversions.
How to Create a Testimonials Page?
Creating a testimonials page is not a complex procedure, but you must work in the way to get maximum benefits from it. It is crucial to take care of certain characteristics to make it more effective. In the under-section, we have elaborated on some important points and tactics you need to follow for more advantages.
1 – Collect Diverse Testimonials
Firstly, you should have your hands on a larger database to have a variety of testimonials. In addition, you should bring diversity when catching customers' data to learn more about their backgrounds, experiences, and industries. In this way, you can better represent them on the testimonial page. Further, it helps you greatly to remove biasness from your websites, giving your clients a sign of high credibility and authenticity. While collecting testimonials to feature on the page, try to prefer your long-term clients first in the rundown. In this way, you can better depict the picture of your company.
2 – Showcase High-Quality Content
After collecting the testimonials, it's time to represent them on your site. Generate high-quality content to make it visually appealing and easy to read. Moreover, integrate professional photographs and images to improve the graphics. Also, color combinations must be visible to enhance the eyesight and catch the view in a single blink. One of the most significant factors you should consider is making each testimonial concise but with details to highlight the main aspects of the client's journey, including the challenges they faced and how you worked to eliminate them.
3 – Leverage Video Testimonials
Videos are always the most effective source for promoting your products. Therefore, you must look forward to adding them to your marketing campaigns. Similarly, their presence on the testimonials page is also worth working on. After selling your products, you must contact your potential clients. Ask them to create a video to review their properties, benefits, and functioning. Additionally, offer them incentives to make a better quality video, showing genuine emotions and expressions. In this way, clients will find your brand more credible and authentic, ultimately boosting your client base.
4 – Highlight Specific Results
Generic praise is effective in some instances, but it cannot promise to ensure specific outcomes. That's why you should include measurable results on your testimonials page to get the desired results through your products and services. For example, writing that you provide high-level digital marketing services to your client is not worth capturing. Instead, if you write that you have increased the traffic of your customer's website by 77% through your digital marketing techniques, you are likelier to influence the clients, helping them save time and money. 
5 – Utilize Case Studies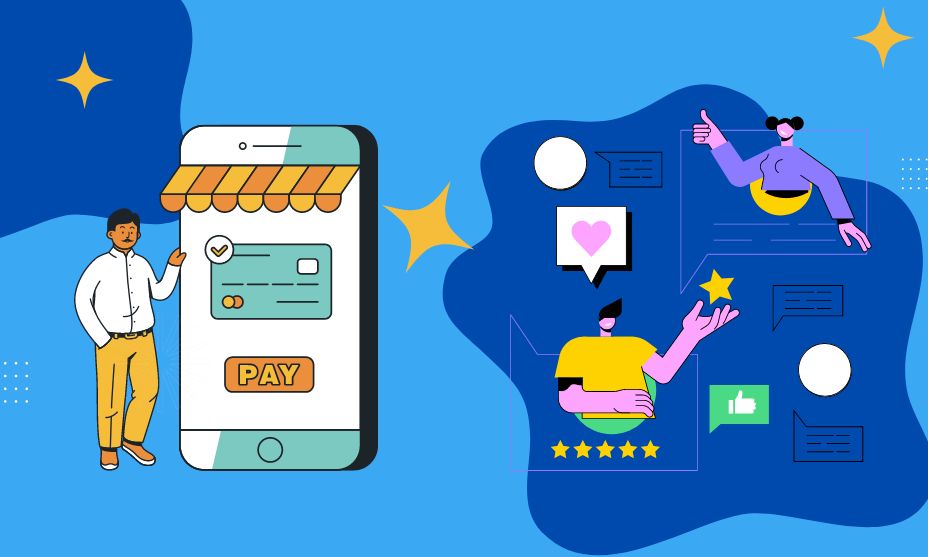 In the previous sections, we detailed providing an enhanced overview of the client's journey with your business. This point will also highlight the same. You should deeply look into certain critical factors and stages clients go through when making purchase decisions. On the testimonials page, you should elaborate on the challenges, solutions, and results achieved through the activities of different sections of your company. Above all, you should explain how much benefits your clients have received after leveraging your products or services. A concise case study is mighty potentiated to provide the results.
6 – Use Compelling Headlines
Headlines are the determiner of whether users will read your content or not. If the topic name or heading is interesting, they are more likely to read your testimonials. Otherwise, you will end up with an increased bounce rate. To prevent this and leverage enormous perks, you must focus greatly on making a collection of highly engaging words. Also, mentioning the main benefits inside the heading will be a good strategy. Consequently, clients will go through the whole section to understand your services in a better fashion.
7 – Utilize Call-To-Action Buttons
Utilizing call-to-action buttons throughout your testimonials page is also a good tactic to increase your conversion rate. Encourage customers to perform different activities, like signing up or carting the products while reading the reviews and feedback. Ultimately, you can make your way to more sales.
8 – Regularly Update Testimonials
Lastly, you must update the testimonials page regularly to let your new customers learn about your latest launches and customers' reviews on them. Moreover, constant updates will give users a signal regarding your serious behavior towards your company.
Final Verdicts
A well-developed testimonials page can enhance your conversion rates more significantly than ever before. Nevertheless, you must be active and calculative when designing this page. Diversify your testimonials and showcase high-quality content to influence the users in a better fashion. Similarly, incorporating visual elements and placing the testimonials at specific locations help you drive potential customers toward your company. Hence, you can capture more sales. You must update this page regularly to refine the reviews refining the testimonials based on the latest performance data and insights.