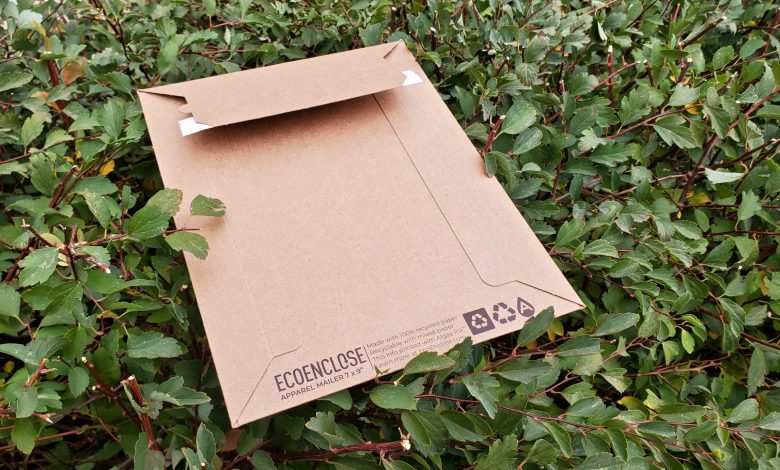 EcoEnclose is great at presenting recyclable packaging options so your business can keep up with the latest trends and help the planet. This is eco-friendly packaging for your eCommerce business. It includes 100% recycled boxes, 100% recycled plastic envelopes, 100% recycled cardboard shippers, recycled bubble wrap alternatives, reclaim tape, void fillers, and more.
Packaging can be custom designed and printed to showcase your unique brand. They believe that leading e-commerce brands can and will become a sustainable and renewable force for the environment. EcoEnclose exists to stimulate and support the conscious e-commerce community in achieving this vision.
Also Read:
Background
Since 2014, EcoEnclose has changed the game for value-driven e-commerce brands to stay sustainable. At its stage, it seeks to make e-commerce a force for positive change for the environment and the planet.
EcoEnclose cannot fulfill its mission without a robust and well-designed sustainability framework that guides its solutions and innovations, which packaging solutions to provide, which partners to collaborate with, and which new solutions to develop. They provide new packaging options. They found that when we compared new materials and solutions with our structure, many of them did not meet their standards and decided not to continue with them.
Business Growth
The company also has attractive growth potential. EcoEnclose is a fast-growing industry. E-commerce is expected to grow 17% yearly through 2018. Postal parcels have become one of the few options that Internet-only businesses can connect with. Moreover, customers who shop online can build their brand. Plus, online shoppers love the convenience but are increasingly looking at wasteful packaging. EcoEnclose offers a line of products and services to address both of these trends.
Read:
Purposes of EcoEnclose
They have three main EcoEnclose purposes:
If they sell it, they are behind it; otherwise, it does not meet their strict sustainability standards. It can help you deliver in the most sustainable way. They have an ambitious vision for the future of sustainable packaging with a focus on recyclable materials. They also have a detailed structure for sustainable packaging that allows us to make decisions and improve our products.
Through research, website resources, newsletters, social media channels, and 11 customer interactions, they work hard to bring you business and sustainability guidance. They also actively encourage consumers to buy from their community-conscious e-commerce companies that are actively trying to make a positive impact on recycling, innovation, community enrichment, job creation for vulnerable populations, and more.
They are working for a future in which their products, operations, and supply chains are a positive and renewable driving force for the planet, and they are ready for a future in which selling one of their products leads to a carbon reduction and a stronger environment.
Designs for Maximum Circularities
EcoEnclose prioritizes packaging made with the greatest possible human recyclability, with a focus on post-consumer waste, and they are always questioned to ensure that our products are 100% transformed over time. By constantly using, demanding, and increasing the volume of secondary raw materials, they stimulate the demand for what households and businesses recycle.
Using recycled content also means reducing carbon emissions, wastewater, pollution, and resource extraction.
Redesigned content doesn't fit all packaging, but works well for e-commerce. Where it can be used, it should be.
Recycling has been the subject of recent criticism, but they believe the best way forward is to invest more in recycling and rebuilding infrastructure and buy more recycled materials to make the investment cost-effective.
Read:
EcoEnclose Unique Designs
EcoEnclose has been able to showcase some of its most unique and inspiring prints and packages. They also recently updated their Pinterest boards to showcase a small group of their most active customers, giving everyone the opportunity to learn about the many green businesses. Doshi and Wente took advantage of Christmas browsers to advertise eco-packaging options to customers. Since the acquisition of the business, Doshi and Wente have started working with clients on creative and unique box designs and print jobs for a variety of purposes.
Future of EcoEnclose
EcoEnclose recently added a second custom box-making machine. This will allow them to significantly expand this part of the business. They also hired two new team members, bringing the staff to six to accommodate their growth. Looking ahead, Doshi and Vente hope to triple the size of their business, create more than ten new jobs, and help their clients grow and strengthen their businesses.
They plan to continue to promote green style and offer customers innovative new green products to change their lives for the better. They will also continue greening their own business, serving as a role model and example for the related businesses in which they operate: they will install solar panels, order an amplifier, and receive more expanded segments, relocation, and disposal services.