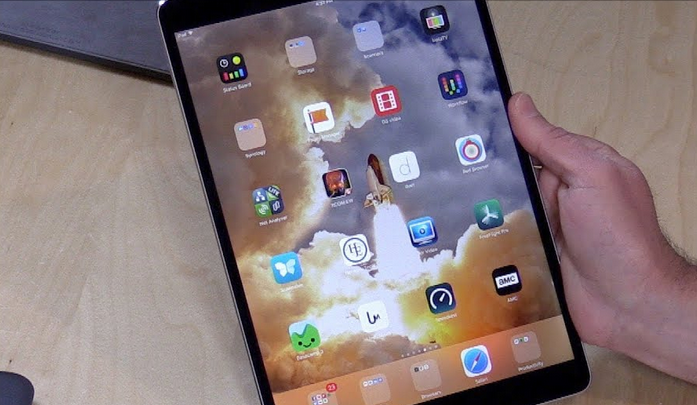 Since the time Apple started restructuring its company philosophy, they decided that they should make just one product per category and ensure doing it right. The portfolio of Apple has been growing since then as the philosophy seems to have worked. During the iPhone 4s days, people just had a choice between a black iPhone and another white but now times have changed and now there are plenty of tablets, phones, and computers from which you can choose. From mammoth sizes to super portable ones, there are different levels of hardware to choose from.
Now that this is the age of iPads and tablets, you must be eager to know your options when you're going to purchase an iPad or a tab. Here is a detailed guide on the iPads that you can get for 2018.
iPad Pro 10.5 would be the BEST option!
If you wanted a perfect balance between price, power, portability, and accessories, this is it! If there is any iPad that is home to the most powerful hardware, the iPad Pro 10.5 is the one. The stereo sound and quad speakers will give you a surround sound that will change the way you listened to music. This iPad supports Smart Keyboard and Apple Pencil and thin bezels are something that should be talked about in this piece of wonder! However, it comes at a huge price and the fact that Keyboard and Pencil aren't included seems to disappoint the users to some extent. The iPad Pro 10.5 is priced at $649 for the 64GB version and for the 512GB version, the price is $1129. Experts suggest you opt for the former option in case you're tight on your budget.
iPad Air2 is for those who just want a Tablet at a cheap rate
If you're someone who just wants to have a tablet that is available at a cheaper price, the iPad Air 2 is the one that you should go for. In case you had been looking at iPad 9.7, you should know that the Air 2 is lighter and thinner than the iPad 9.7 and it has also got a display that is coated with anti-glare. The LTE models or the ones with larger options for storage can be found at a price that is less than iPad 9.7. However, the only thing that is not as perceived in the Air 2 is that the hardware is aging and there are no stereo speakers for getting that surround sound. You can get refurbished versions of iPad Air 2 units which you can get at around $260 for the ones with 16GB RAM.
iPad mini 4 for the ones who want an extremely compact gadget
This is one of the lightest and smallest iPad which you can grab at a cheaper cost but not in some Apple Stores. If you're someone who wishes to hold a tablet with just one hand and use it while in bed without having the risk of dropping it on your face, the iPad Mini 4 is the best option for you. This one is the most current one in the line but the hardware has not been updated in the last few years. Apple A8 powers this iPad and it has got 2GB RAM. In case you get it from an Apple Store, you will only have to choose from the option of 128 GB at $399.
Therefore, now that you have your options in front of you, which one should you opt for? Take into account the pros and cons of each before making the decision.