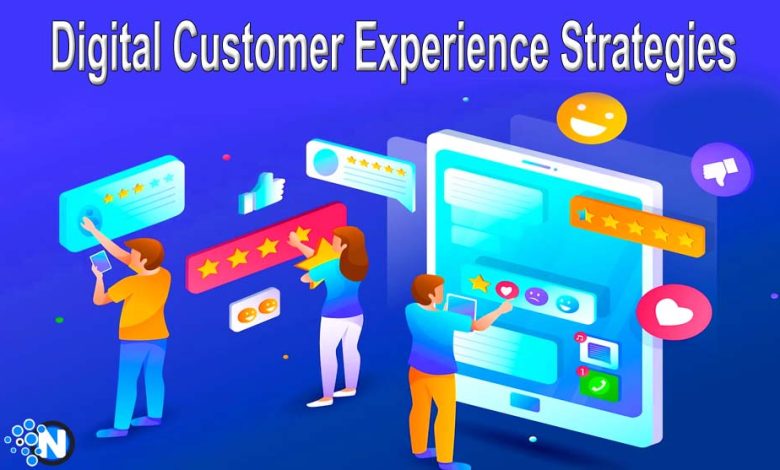 While running an online brand or company, you must take care of several factors to make it successful. One of them is customer experience. It plays a deciding role in determining whether your business will achieve the desired goals. Therefore, you should focus on following such strategies that help your boost this factor. By engaging clients better than before, you will be able to find permanent users, serving you longer in this highly competitive environment. We have developed this guide to help you learn about the best strategies you can opt for that work best for you.
What is Digital Customer Experience?
Digital Customer Experience is an array of different steps and procedures a client goes through when interacting or engaging with a brand through digital platforms or channels. These may include websites, mobile applications, social media handles, or other online touchpoints. A complete CX involves every aspect of the client journey, from the initial discovery to post-purchase support. 
By providing a positive experience to the users, you can boost your credibility and, ultimately, marketing outreach. On the other hand, poor CX can cause you to be deprived of all these exclusive perks. You should ensure seamless navigation and a user-centric environment to advance your business in this fast-paced world. Resultantly, you will meet the requirements of your customers.
Best Digital Customer Experience Strategies
In the following section, we have enlisted some most effective strategies for an enhanced Digital Customer Experience. Follow them precisely to pocket the maximum possible perks.
1 – Personalized User Journeys
Personalization is the top most thing you should work on to ensure the best digital customer experience. This factor is the main determiner of your success in the online field, as it lets you understand the preferences and needs of your customers. Leverage the help of data analytics tools and artificial intelligence. Both are mighty effective in scrapping the data and understanding the latest trends by capturing insights from customer behavior. In this way, you can guide your business to manufacture products or design such elements that tailor to the user journey. Additionally, personalization enhances engagement and makes customers feel valued. 
2 – User-Friendly Design
People always love to visit those digital platforms which provide them with enhanced visuals and user-friendly design. Websites and applications are the top ways to promote your business digitally. Therefore, you must optimize them according to specific devices. Also, try to include the cross-platform compatibility feature to make them flexible for desktops, tablets, and smartphones. Through seamless navigation and enhanced accessibility, customers can perform their desired operations quite effectively. By smoothing the journey of clients, you will not only remove their frustration but also enable your company to have longer interactions with them.
3 – Omnichannel Integration
In the previous section, we described websites and apps as the biggest sources of digital interaction with a brand. If you also launch them for your company, you can reach a wider global audience. By integrating them, as well as other channels, like physical stores, into an omnichannel approach, you can create a successful customer experience strategy. Such an approach allows you to maintain consistent messaging through different channels, ensuring consistent behavior of your company. As a result, buyers will find you more credible and authentic and leverage your services. This will help you climb up your competitors, scoring more perks than them.
4 – Proactive Customer Support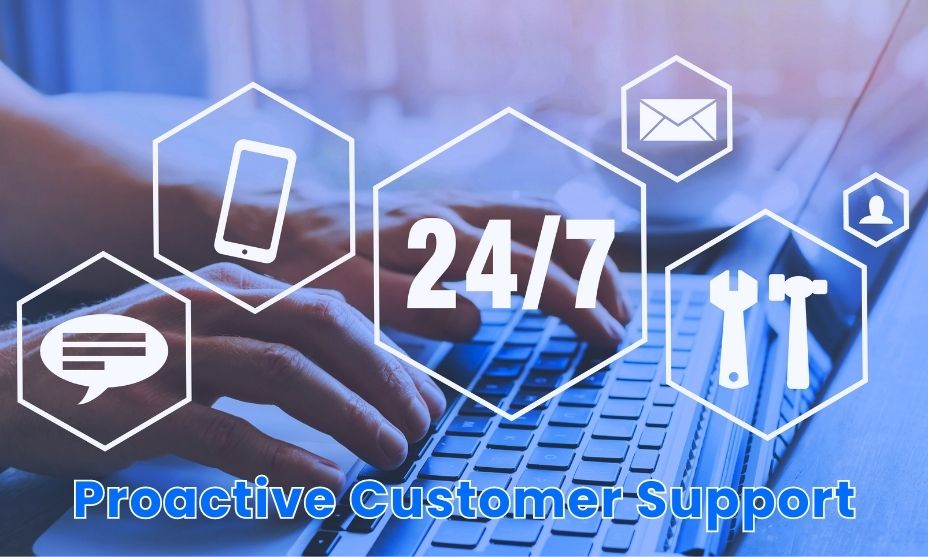 Customer support is another important factor while ensuring the best CX for your potential users. You must be very active to deal with the issues and problems of them. Ensure a highly efficient support system that can readily understand and respond to the issues. Hence, clients will feel satisfied that you are available to resolve their issues. Otherwise, they will have negative thoughts regarding your company.
You can leverage the power of the latest technology by introducing AI-generate chatbots in your support system. These robots are able to handle clients more swiftly than humans. Furthermorte, they can generate precise responses to guide them through specific stages without any manly error.
5 – Data Security and Privacy
Whenever a person visits your store digitally, he is worried about the security of his device and data. That's why you should implement highly encrypted measures to secure the information. Also, leverage the help of advanced tools that can strengthen your infrastructure by removing all the vulnerable points. Similarly, businesses can follow the relevant data regulation measures, like GDPR, to communicate their privacy policies with their potential audience. You can interact with the brand's digital offerings by ensuring enhanced data security for your business.
6 – Seamless Checkout Process
E-commerce businesses are always looking for worthy users who possess the potential to purchase high-quality products. To help them throughout their journey, you must focus on some critical elements to simplify and conveniently the whole procedure. Firstly, you should simplify the checkout process. A long or complex procedure can lead to card abandonment. Similarly, features like saved payment information can smoothen the purchasing process, resulting in higher conversion rates and customer satisfaction. Considering the benefits of these activities, you should consider adopting these steps.
7 – Test and Optimize the Strategy
Not everyone is perfect in the very beginning. Whether you are an expert or a rookie, you can make potential mistakes. The best approach is to learn from these mistakes and optimize the current strategy to make it more effective. Consequently, you can pave the way to taking your business to an ultimate level of glory and success. 
Final Verdicts
In this fast-paced and highly competitive marketing environment, it is essential for businesses to work in the best possible manner to ensure the best digital customer experience. By implementing strategies like personalization and responsive designs, you can resonate best with the customers' requirements and meet their needs. Furthermore, omnichannel integration and proactive support help you build a robust base of positive and memorable CX. By understanding and working on these tactics, you can take your company to the ultimate level of glory by surpassing all the competitors.