Security
Ways to Prevent Computer Security Threats From Insiders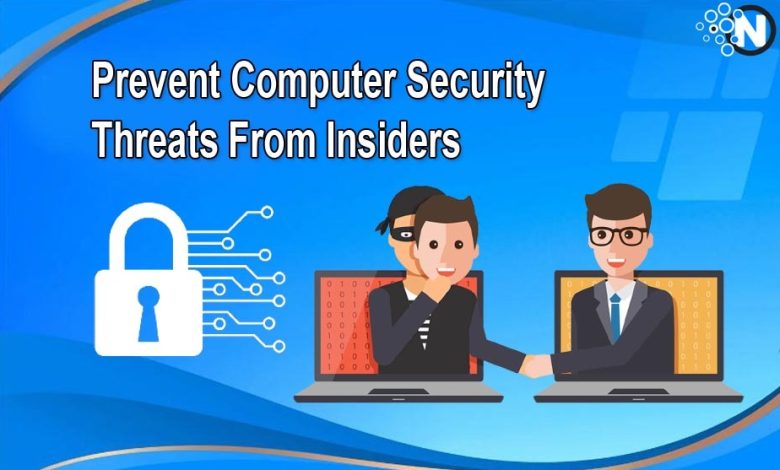 Preventing computer security threats from insiders is as compulsory as tacking external hackers to maintain normal business functioning. Otherwise, you may face numerous negative impacts on your necessary options, decreasing efficiency and productivity. Insiders can destroy your database and steal the necessary data to sell it to your competitors. Consequently, you will suffer from financial losses and reputational damage. In this article, we have enlisted essential ways you can adopt to eliminate these threats as much as possible. We will also elaborate on technical measures and policy implementation strategies for optimum results.
What are Insiders?
Insiders are nothing more than employees but have permission to access the data, facilities, and systems of a particular organization. Generally, they are members of the security or management section. However, special individuals, such as contractors, personal assistants, or relatives, can approach these files. Insiders are highly important for companies, especially those mostly working from home. Hiring the most trusted personnel as insiders is necessary to avoid misuse of this access. A slight mistake by these employees, intentionally or unintentionally, can open the door to serious threats to the company. That's why you must take proactive steps to mitigate these risks from insiders.
Ways to Prevent Computer Security Threats From Insiders
The under-section features the top solutions and strategies you can follow to prevent computer security threats from insiders.
1 – Set Up User Authentication Methods
The foremost strategy to follow is setting up a user authentication method to make sure that only selected individuals can access the database. Utilize the power of multi-factor authentication as it helps you keep unknown people away from sensitive data. Further, it ensures that people who got the passwords or passes accidentally will not reach the restricted portions to prevent unnecessary threats or data breaches.
2 – Access Control
Next, you have to change the access controls to determine which personnel can reach the most critical data. The best strategy to follow is to allow no one other than yourself or your close one to access the data. However, most can't adopt this because they may have to visit other countries and nations. Therefore, an insider is a crucial part. However, you must be very careful when allowing access to them. Avoiding giving them complete control as it may bring several negative outcomes.
3 – Adopt DLP Solutions
Monitoring essential data continuously is a must for businesses that store a large amount of customer data to carry out their operations. However, manual methods cannot provide this service after a certain period or during holidays. Thus, you are likelier to be attacked by the insiders. To prevent such harmful circumstances, consider leveraging the power of DLP solutions. They can check the data seamlessly, irrespective of holidays or off-peak timings. Additionally, you can customize these tools as per your company's requirements to encrypt the database. While it can be enough, you should set up alert notifications to know whenever policy violations occur.
4 – Perform Regular Audits
The next effective fraud prevention tip for your business from insiders can be achieved by performing regular security audits. Check the permissions and grants periodically and change them after regular intervals. In this way, no employee can access the databases and infrastructures completely. Further, take deep note of the performance of your employees in their respective sections. Sometimes, most trusted personnel cannot perform well in the security section. If such a situation occurs, consider hiring an individual with high credibility score in the past who is also willing to protect the company's confidential data.
5 – Train Your Employees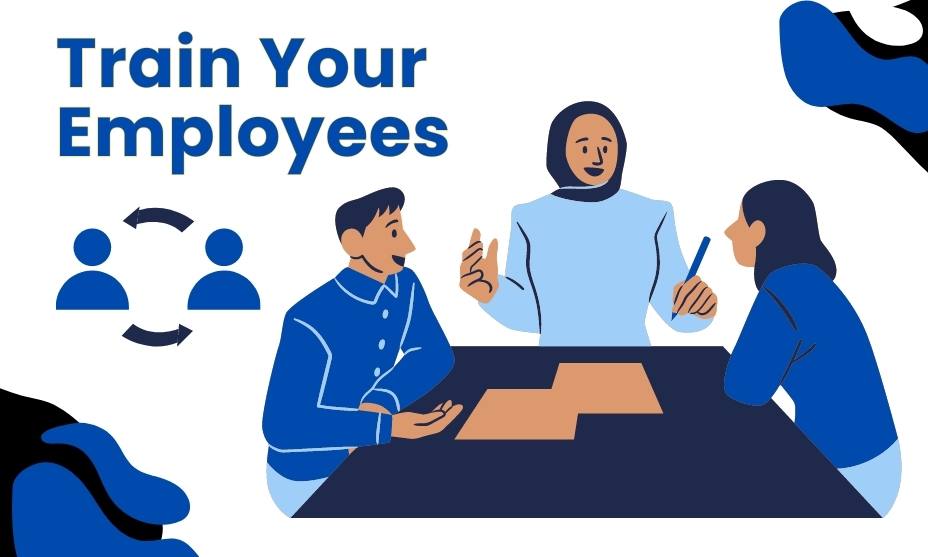 Training your employees and providing them with the basic knowledge to recognize and handle suspicious activities proves effective. Provide them with the complete knowledge to adopt proactive measures when they see a phishing attempt. In addition, encourage them to report these activities to higher authorities as soon as possible. So, the security section can run security mechanisms and follow necessary strategies to identify insiders, causing exploitation in the infrastructure.
6 – Incident Response Plan
Insiders can cause colossal troubles for businesses and decrease their performance and reputation. Therefore, nipping them in the bud is an absolute requirement. As a result, you can protect your business operations and ensure their smooth working. Incident response plans serve you the best in taking quick actions to deal with security threats quickly. Further, following these plans can help you learn new advancements in the security sector. Adopting them gives you an extra layer of security to your company's database and infrastructure.
7 – Insider Threat Programs
Insider threat programs are something unusual than normal strategies. By generating and following them precisely, you can manage potential insider threats. Create teams of highly organized individuals who previously shared the experience of working in the security section. Also, create a review team that includes security experts who can analyze the previous team's performance. This strategy is mighty effective in refining and improving insider threat programs.
8 – Create a Positive Working Environment
The working environment impacts the productivity, creativity, and efficiency of employees. A positive surrounding motivates them to carry out their designated tasks properly. On the other hand, a negative environment impacts their performance and gives rise to insider threats. Therefore, you must focus on this element to take your company to the next level. Allocate enough salaries for your employees. Additionally, provide them with paid holidays and performance incentives. It will lift up their confidence and morale, alongside boosting their credibility.
Final Verdict
Preventing computer security threats from insiders is crucial to protect the database from getting exploited. Therefore, you must adopt proper and effective measures to reduce or eliminate this risk from your company. By setting up a user authentication method and access controls and adopting DLP solutions, you can monitor malicious activities 24/7. Moreover, training your employees, designing incident response plans, and performing regular audits alongside insider threat programs help you mitigate these risks. Above all, a positive working environment and enough salary packages prevent these threats from being born.