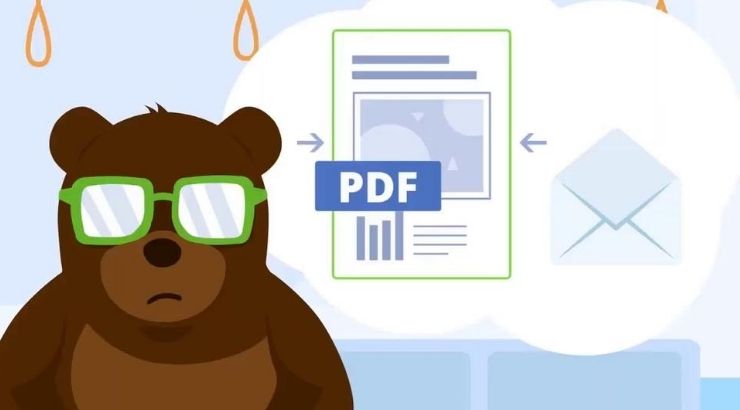 If you search for a reliable that is capable of numerous functionalities, then PDFBear is what you need. This article will give you a quick guide about one of the most convenient and reliable PDF converter tools available on the internet. PDFBear is your all-in-one converter tool that easily enables you to convert any type of file format.
PDFBear is more than capable of just converting your files. PDFBear can also split, merge, compress, repair, and many more. Being a professional, you will surely find it extra handy and helpful, but it doesn't mean that only professionals are the only ones who can benefit from it. Here are some tools that you should know about PDFBear.
Split and Merge PDF Document
If you are looking for an easy way to declutter and organize your PDF files, you can easily split or separate any unrelated pages of your PDF files and make them into a separate PDF file. PDFBear's Split PDF document feature enables you to detach any page from your PDF file and make it into a single unique file.
Since PDFBear is capable of splitting PDF files, it also has a PDF merge tool. If you find any PDF files that you want to merge, you can easily combine it with PDFBear's Merge PDF feature. This comes in handy if you have many PDF files that you may want to merge into a single PDF file.
Compress PDF
If you possess PDF files that you cannot send through email because of its file size, PDFBear has the answer to that problem. With PDFBear, you can reduce or lessen the size of your PDF files. With PDFBear's Compress PDF feature, you can make any important file lightweight.
Lock and Unlock PDF
One key advantage of using PDF files is that you can password protect your PDF files by using PDFBear's Lock and Unlock PDF feature. It enables you to encrypt your PDF files and key in your chosen password. With that said, you can also unlock your PDF files that are password-protected by uploading them in PDFBear. You must know the correct password to unlock it, though.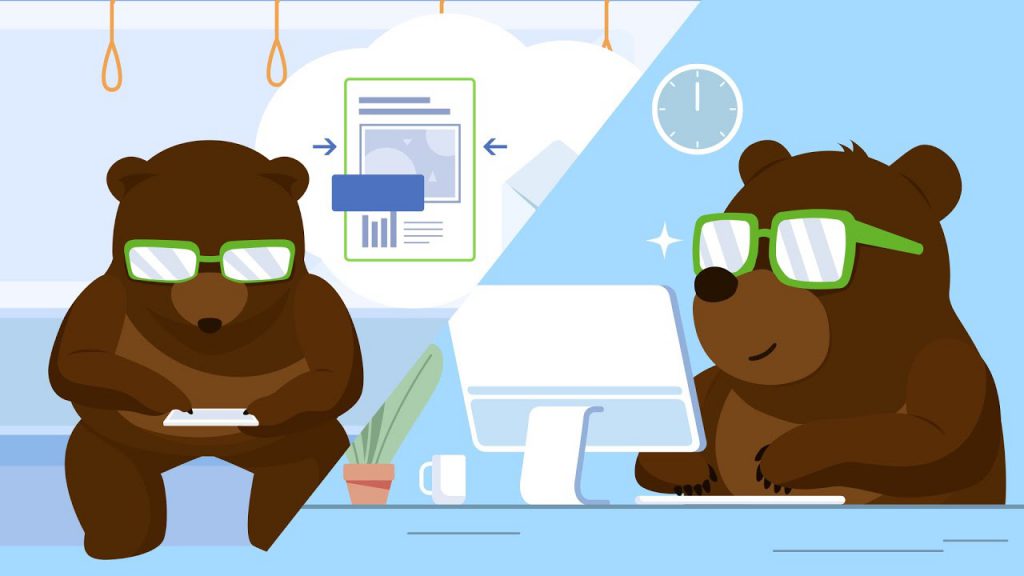 PDF to Word Converter
There are a lot of reasons why one person would want to convert their files. One will be if the required file format is different. With PDFBear, you can convert your PDF files to Word documents in just a short time. You just have to upload it on PDFBear's Word to PDF converter tool, and when it's done, click on the downloadable link.
PDF to PPT Converter
If you are about to have a presentation for your company and the only file available is PDF, the easiest way out is converting your PDF files to PPT Presentations with PDFBear's PDF to PPT converter tool. After converting it, you are free to add all the animations and transitions you want on your PPT slides.
PDF to Excel Converter
If you see some error on your finalized balance sheet, and you have no way of editing your PDF, the quickest way for you to correct that mistake is through PDFBear's PDF to Excel converter. Just upload your PDF files into PDFBear's PDF to Excel converter tool, and let PDFBear do its magic.
PDF to JPG Converter
PDFBear is not only restricted to a DOC or DOCX file converter, but it is also able to convert image files such as PDF or PNG file format. You can easily do this by uploading your PDF files into PDFBear's PDF to JPG converter, and PDFBear will automatically scan and process your file and turn it into a high-quality image format.
Convert Documents to PDF
Of course, PDFBear is also capable of converting your files the other way around. If you have a PPT, Excel, Word, JPG file, you can convert it into a high-quality PDF file as well. The procedures are quite similar when converting your PDF files into other file formats. You just have to choose whichever converter tool you want to use and upload your documents. Then wait for PDFBear to finish up everything, and you can now download it on your device.
Other PDFBear Features
There are a lot of other PDF converter tools available out there, but what makes PDFBear special? Here are some features that you may want to know about PDFBear:
No Download or Installation Required
PDFBear is a browser-based PDF tool where you don't need any app or software to use. You only need a working browser. It is a great way of reducing any risk that your device gets infected with any virus or malware that usually comes when downloading an app or software.
Multi-platform Accessibility
You don't have to worry about any issues regarding compatibility. You can use any type of device, browser, or operating system while accessing PDFBear's free features. PDFBear guarantees that any user that uses PDFBear's converter tools will not experience any problem or mishap.
SSL Encryption
We are sure that you want your files to be safe and secure while in PDFBear's system, right? Worry no more! PDFBear installed a 256-BIT SSL Encryption Technology that would encrypt your files and prevent them from falling into the wrong hands of some hacker or cybercriminal.
Takeaway
Well, there you have it! We only included a few of PDFBear's features since we want you to have the pleasure of exploring it for yourself. If you need a quick conversion, you already know where to go, right? Just enter www.PDFBear.com on your web browsers.