Digital Marketing certainly has influenced the availability of businesses over the larger landscape of the internet. Marketing experts called it the transformation process that is occurring at a higher pace than its conventional potential. More than 50% budget is spent by businesses on digital platforms. If an effective digital marketing strategy is adapted sincerely, it assists businesses to gain revenue from online deals. It happens mostly in businesses that invest in digital to maintain higher positions all the time. Digital marketing demands some proactive techniques that need to be followed for better reach and awareness of any business.
Strategies for Dominating Digital Marketing
Digital marketing is all about creating a connection with your customers through the use of digital platforms. You can connect with your target audience and create a relationship that leads to conversion. Some of the best digital marketing tips are given below:
Establish a Digital Marketing Strategy:
It is essential to have clearly defined business objectives for digital marketing before you start planning your strategy. What are you hoping to achieve? Is it increasing website traffic, gaining new customers, or nurturing current ones? Once you know your goals, you can start developing measurable strategies that will help you reach them.
Once you know your objectives, the next step is to figure out who you're trying to reach. Are you targeting existing customers, potential customers, or a specific segment of either group? Once you know who you're targeting, it's time to determine what kind of content and advertising will be most effective.
Digital marketing is all about creating results so it's important to have a well-defined plan for achieving them. Start by creating a timeline that includes the steps necessary to achieve your objectives (e.g., setting up a blog, launching an ad campaign, etc.). Then ensure that each step in the plan is actionable and realistic – no matter how small the task may seem at first. This way, you'll be able to track progress and adjust as needed without wasting time and resources on things that won't bring results.
Measure Performance and Reassess Goals: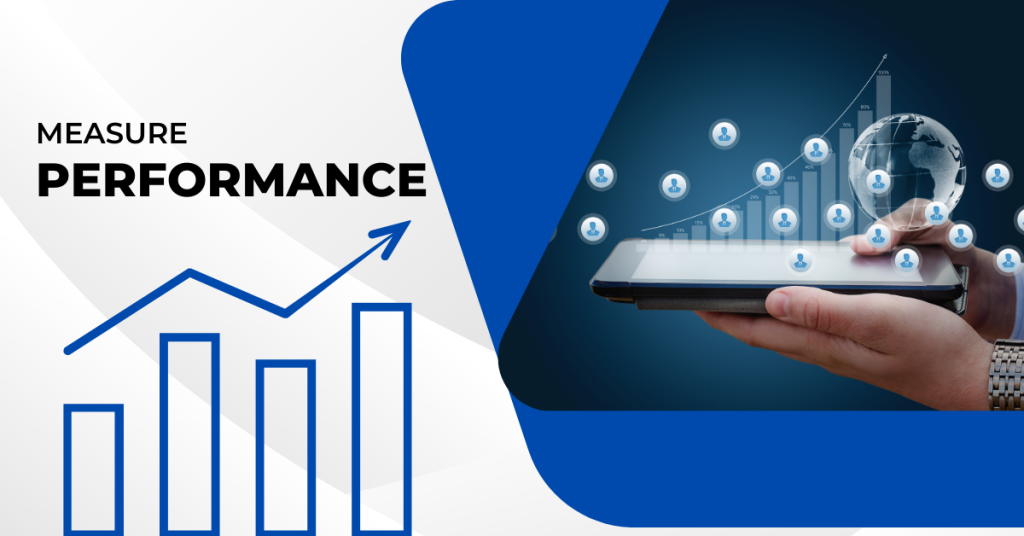 Start by understanding what your business goals are. Through a good understanding of this, you can start to measure the performance of your digital marketing campaigns and make necessary adjustments accordingly.
You should utilize analytics tools to help you track the effectiveness of your campaigns and pinpoint where improvements can be made. You will be able to achieve your desired results more efficiently and effectively. Be sure to periodically reassess your goals in order to stay on track. If you find that your original plans are no longer feasible or relevant, make changes accordingly. This continual website monitoring will keep you focused on objectives that are important to your business's success.
Update and Adapt Strategy as Needed:
Adaptation of new latest strategies is vital to keeping up with the ever-changing digital landscape, your proactive marketing strategy should be continuously updated and adapted as needed. Here are five tips for keeping your strategy on track:
Analyze your results regularly to see how you're performing and what changes need to be made.
Keep an eye on new technologies and platforms that could provide new opportunities for reaching your target audience.
Experiment with different marketing strategies and tactics to see which ones are most effective for you.
Be flexible and open to change your plans as you learn more about what works best for your business.
Communicate openly with your team and stakeholders about your plans and progress so everyone is on the same page.
Brand or Product Targeting:
There are a variety of ways to target a brand or product. You can use search engine optimization, paid advertising, and online collateral. These all have their pros and cons, so it's important to consider the goals of your marketing before you start implementing strategies. You should always keep in mind your audience when targeting your brand or product. Are they young? Tech-savvy? Fashion-conscious? Knowing who you're trying to reach will help you choose the right strategy for your business.
Social Media Management:
There are a number of ways to manage social media effectively. Your social media platforms should be arranged accurately with correct privacy settings for each platform, and ensure that all posts are tagged with the right keywords. Schedule posts in advance so that you aren't bombarded with tweets and updates at random times. You should focus on a single platform that fits with your business and then go further.
Meta formerly Facebook holds a huge audience all over the world through its particular platforms like Facebook, Instagram, and WhatsApp. Most of the businesses took initiatives through these platform's ads these are more effective than others. Always be aware of potential legal ramifications when using social media, especially if you're promoting products or services that may be controversial or illegal in some jurisdictions.
Advertising Strategies:
When you create valuable, interesting content that your target audience finds valuable, they're more likely to trust and respect you as a business. This can lead them to take actions that support your company, such as purchasing products or signing up for your email list.
SEO is the practice of optimizing your website for search engine visibility. This means including keywords in the title, metadata (like description tags), and in the content itself. When potential customers type these keywords into a search engine, your website should appear first on the results page.
Advertising can be expensive, but there are ways to offset the costs without compromising quality or traffic levels. Paid ads allow you to target specific demographics or interests, while viral marketing tools like YouTube videos can get your message out quickly and cheaply.
Email marketing is one of the most powerful advertising strategies because it allows you to reach large numbers of people at once without spending any money upfront. You can send regular newsletters or drip-feed new content directly into subscribers' inboxes over time. This strategy builds trust and relationships over time, which can lead to more conversions down the road.
Execution of the Digital Marketing Strategy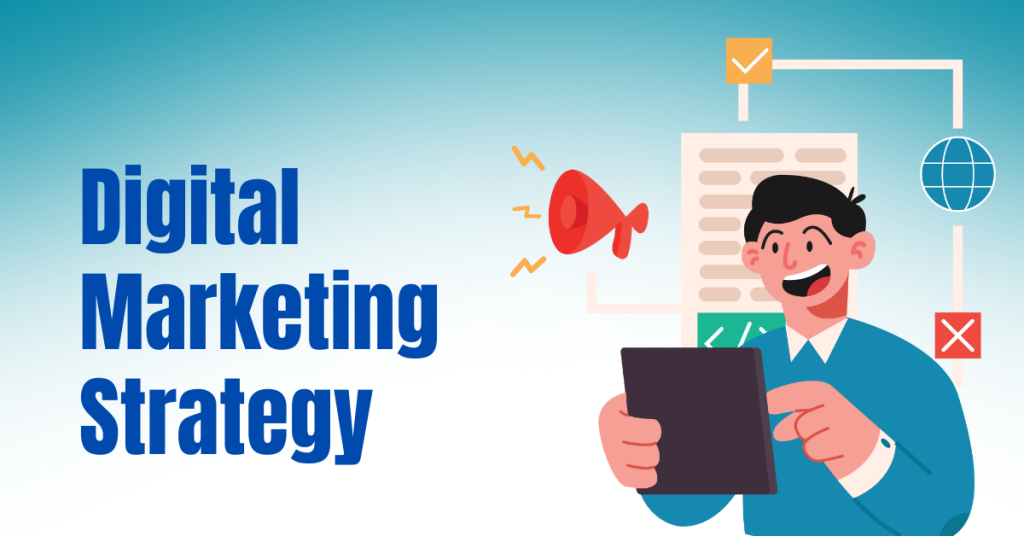 The digital marketing strategy should be executed in three phases: planning, execution, and evaluation. The planning phase includes creating a goal for the company, assessing the competition, and developing strategies. The execution phase includes designing and implementing digital marketing initiatives, measuring results, and making corrections. The evaluation phase determines whether the strategies are successful and what can be improved.
The following are tips for effective digital marketing planning:
Create a Clear Goal for Your Company:
Unless your company is a startup without any goals or objectives, it is important to establish specific goals for your company before starting any digital marketing initiatives. This will help you better understand what you want to achieve and will help guide your decisions while executing your marketing plans.
Assess the Competition:
You should assess your competition in order to develop effective strategies. This information can help you identify how best to reach customers and which digital marketing channels are more fruitful than others. It also allows you to create benchmarks so that you can track your progress over time.
Research Current Digital Marketing Tools:
There are many different digital marketing tools available on the market today; however, not all of them are suitable for every business or customer base. Before investing any money or resources into a new tool or initiative, it is important to research its effectiveness in general as well as its potential applicability to your specific business situation. Knowing which tools are currently being used by your competitors could give you an edge when setting up
Conclusion:
In this article, we have outlined a few proactive strategies that you can use in order to dominate digital marketing in 2023. By taking these steps early on, you will be well on your way to building a strong foundation for future success. We hope that our advice has helped you identify areas where you can make improvements and set goals for the year ahead.