Wireless Mouse is the result of the latest evolution in technology. They can connect directly to laptops, PCs, and computers without a cord. Moreover, they contain a transmitter that transfers the signals to the nearest gadget that captures them with the help of attached nano-receivers for proper functioning. As a result, you can operate your system from a distance. Therefore, it would be best to have one. However, picking the top performer is challenging due to the wide range of selections available on the web. That's why we are here with this guide showing the top 5 wireless computer mice for PC to buy in 2023.
Top 5 Best Wireless Computer Mouse
After extensive research, we have sorted the top 5 best-performing wireless mice to buy in 2023.
1 – Acer Wireless Mouse M501
Amazon has launched a wireless mouse for laptops, PC and Macbook PC with USB nano receiver technology for improved performance. Thus, you don't need to install the Bluetooth drivers in your system to operate it. In addition, the 2.4 GHz wireless connection delivers a seamless connection to complete your work efficiently. The mouse is compatible with operating system versions like Windows 2000, XP, Vista, 7, 8,10 and 11. As a result, people possessing computers of every generation can easily use them. Furthermore, you can save the nano-receiver in a mouse stow to avoid losing it.
What We Like The Most?
Nano-Receiver Technology
Mouse Stows
Compatible With Different Windows Versions
Easy Installation
3-Button Mouse
What Are The Cons?
Narrow Connectivity Range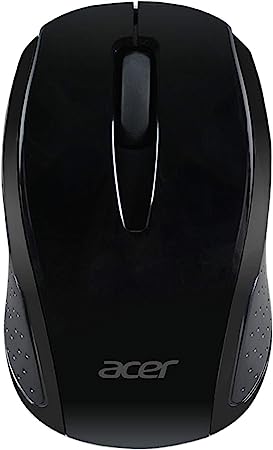 2 – WisFox 2.4G Wireless Mouse
WisFox is a leading technology brand that produces high-quality computer accessories for everyday use. They have developed the 2.4G wireless mouse with adjustable DPIs ranging from 800 to 1600. As a result, you can set them according to your requirement. Moreover, it is extremely durable, guaranteeing you long-term usage. Besides, the auto-sleep mode prevents battery consumption by turning it off after 1 minute of no activity. In addition, WisFox provides 12 monthly money-back guarantees for the product, proving its worth, while the ergonomic design adds beauty to your computer table and usability comfort.
What We Like The Most?
Immensely Compatible
Ergonomic Design
Comfortable Structure
Auto Sleep Mode
12 Months Warranty
3 DPI Levels
What Are The Cons?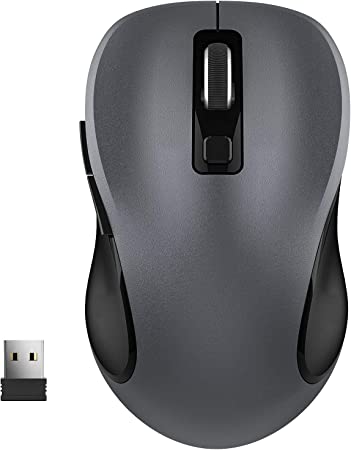 3 – Logitech M510 Wireless Mouse
With the help of an on/off switch, you can shut down the mouse when not working to conserve the battery. Furthermore, smart sleep mode activates to reduce power consumption by automatically turning it off to extend the battery life. Logitech has crafted the shape of this mouse in such a way as to provide maximum comfort to your hands while working. You can place your whole palm on the broader surface area to operate it conveniently and swiftly. In addition, 3 buttons are present that offers a wide range of other activities besides switching applications. You can attach it to Windows, Chrome, and Linux operating systems with the help of a tiny unifying receiver.
What We Like The Most?
Broader Surface Area
Comfortable Grip
Smart Sleep Mode
Extended Battery Life
Improved Unifying Receiver
What Are The Cons?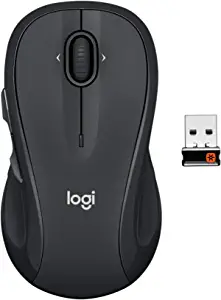 4 – TECKNET 2.4G Ergonomic Wireless Mouse
Featuring 5 DPI levels of 2600, 2000, 1600, 1200, and 1000, the TECKNET 2.4G wireless mouse is best for gamers and workers equally. You can adjust the cursor speed as per the activities. Just plug in the nano receiver and start working because a 2.4GHz wireless connection can provide seamless connectivity. Furthermore, the contoured shape and soft grip offer smooth control for effective working and comfort during long sessions. The best thing about the TECKNET 2.4GHz mouse is that it can operate even at a distance of 49 feet. At the same time, the battery level indicator helps you recharge it on time.
What We Like The Most?
36 Months Warranty
Long Working Range
5 Adjustable DPI
Soft Rubber Grip
Battery Level Indicator
What Are The Cons?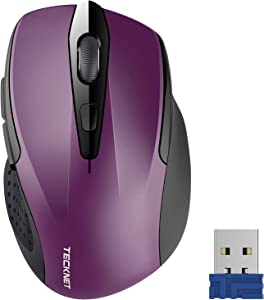 5 – LeadsaiL Silent 2.4G Wireless Mouse
As the name suggests, LeadsaiL has manufactured this high-quality product to deliver a noiseless experience. As a result, you can work in your bedroom even at night without disturbing your siblings or spouse. Furthermore, adjustable DPI offers more elegant control to improve the gaming and the working experience. Thus, you can adjust the cursor speed according to work at 1600, 1200, and 800 DPI. The domed design fits perfectly to the hand, offering comfortable use. Moreover, the 2.4G wireless technology helps it remain connected to your gadget even at 33 feet. The On/Off and auto-sleep modes allow battery conservation for seamless performance.
What We Like The Most?
Enhanced Compatibility
33 Feet Connectivity Range
Auto Sleep Mode
Noiseless Experience
Budget-Friendly
What Are The Cons?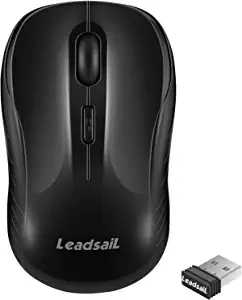 Things To Consider Before Buying A Wireless Mouse
A wide variety of mice is available on the web, making it extremely difficult to decide on one. That's why it is better to consider some essential points before purchasing any product. These are described below:
DPI: DPI refers to the cursor speed. If you want a gaming mouse, choose the one with a DPI of more than 1200, while the mentioned one is best for office use.
Design: The design of the mouse is important as it determines your comfort level during long working sessions.
Budget: It all depends on how much you want to spend purchasing a wireless mouse, so pick the one that best suits your budget.
Final Verdicts
All these are the details about the top 5 best wireless mice for PC to buy in 2023. In conclusion, these products are of great benefit to you. Moreover, each possesses its specific features and performs the desired operation in the best possible way. However, you certainly follow the buying guide to choose the one that matches your DPI requirements, comfort level and connectivity range. Furthermore, it is essential to consider your budget before making a purchase. That's all about this guide. Stay tuned for more information!