Reviews
The Unsent Project- Find a Huge Collection of Unsent Text Messages
Unsent project is a website unique about collecting the unsent messages of lovers. They collect these messages and put them on display for the world to see. The project was started by artist Rora Blue, who was processing her own first love experience and sharing her own unsent texts. If you're curious to see what other people have sent but never sent, or if you want to share your own unsent messages with the world, then it is the only best platform to provide you with all your favorite stuff of unsent messages.
The Unsent Project:
Rora Blue, the artist behind Unsent Project, started the website in 2015 as a way to process her own first love experience. The project has since grown to include unsent messages from people all over the world. Anybody can post their first love unsent messages without revealing their identity.  There are almost more than five million submissions of unsent messages in this project.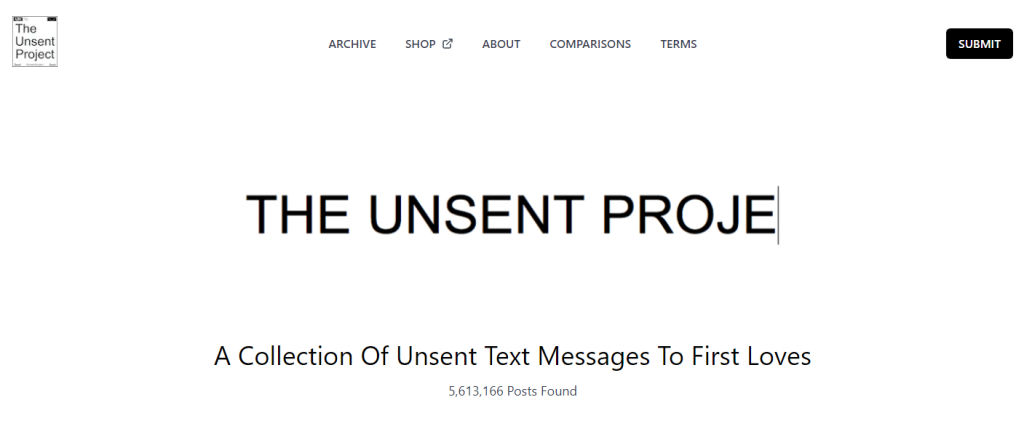 Here the term arises unsent message, many people are unfamiliar with the actual meaning of this according to the context. Unsent messages are those messages that are written and not delivered to the receiver or lover due to some privacy or law concern. You did not send the message to your loved one, and these are very valuable worth reading texts. The Unsent Project includes all these messages in it.
Importance of these messages:
In the Unsent Project, You'll find all types of messages. Some are sweet, some are funny, and some are just downright sad. But all of them offer a glimpse into the private thoughts and feelings of the people who wrote them.
It is important because it provides a space for people to share their most intimate thoughts and feelings. It's a place where people can be honest about their fears, hopes, and dreams. It is a reminder that we all have a story to tell.
If you're feeling brave, you can even submit your own unsent message to the Unsent Project. Who knows, maybe your message will help somebody else feel less alone in this world. By addressing each message to the recipient's first name, you can search for your own name and see if anyone is thinking of you.
How to Find a Huge Collection of Text Messages:
Just go to Unsentproject.com, and start exploring the collection of unsent messages by scrolling down. There is an endless list of messages in the scrolling that you cant read completely. One of the best features of the website is that you can also search by your name to find the messages that are affiliated with your name.
Those who are interested in submitting their own unsent messages can do this easily. This doesn't take too much time and not any of your personal identity. You've to put your love, first name, and unsent massage and choose a color that matches perfectly with the message and grabs the attention of the people.
Rora Blue – Artist Behind Unsent Project
Rora Blue-the founder says I created the Unsent Project as a way to process my own experience with my first love. I hoped to connect with other people and learn about their similar experiences. I had no idea that this would be something so many people could relate to. It was delightful to give others a place where they could truly be themselves without fear of being judged.
In explaining the mystery of colors with feelings she explained that I have always had different emotions associated with various colors, so I started wondering if other people did too. Do we share certain feelings when we see specific colors? To investigate this, I looked at all of the texts in relation to their color palettes. What I found was that there is definitely a correlation between emotional tone and color choice.
Rora proclaimed that this project helps in bringing some kind of idea for someone reading projects at late night. As she is emphasized that one who reads these alone has a more intimate reaction in his mind. These projects have different aspects and are not only limited to loved ones. In museums or work galleries the appearance of colorful unsent projects has a different impact on the viewers.
Influence on Social Media:
Social media was the only place that make it possible for Rora to spread her project worldwide. People all around the world start taking interest in this newly introduced project. Many tiktokers and other content producers created videos and memes about these unsent methods.
Features of Unsent Website:
If we talk about the website, it holds user-friendly features that make the website's usability interesting. The users stay longer at the website and make themselves comfortable in the world of things that never happened to them.
Shop Your Favorite Unsent Project: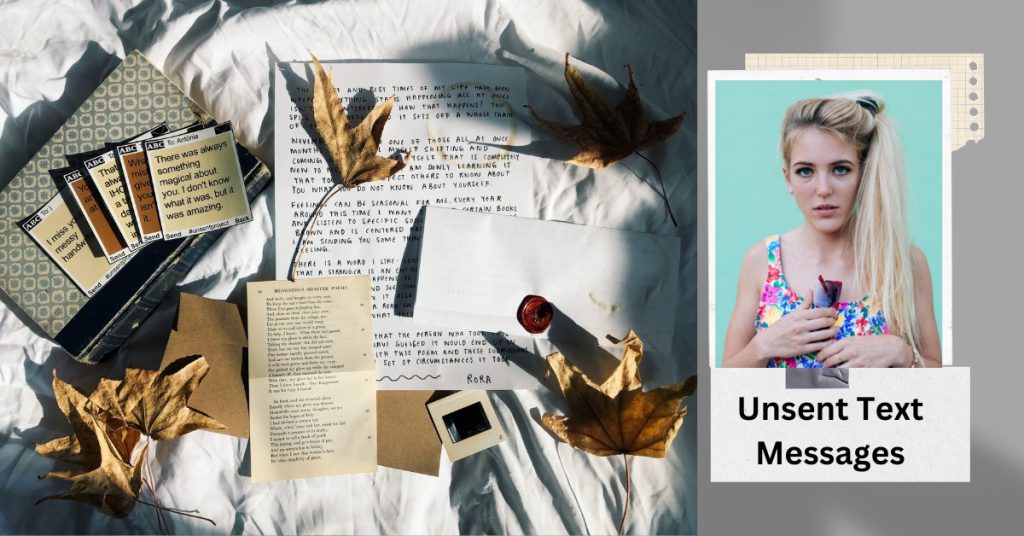 The unsent project also provides the users an opportunity to buy their favorite message in original hard copy. It will make sense for them to be more emotional with that message. The company gives the users a $10 per month subscription to the users. One who subscribes will get:
5 hand-picked projects associated with the color of the month
Exceptional and attractive projects
Rura detailed notes about color and the life
The company focuses on the color and the month because color has great interference in your life. A good color makes you smile whereas bad color disappoints you. According to different seasons and the month, the company is willing to send multiple unsent projects according to the scenery.
The Verdict:
Hence going through different features and working modules of the unsent project we can say that it is one of the leading platforms to enhance the user expectations of their loved ones may be in a funny way. This will be helpful for them to remove frustration and dive into the emotional world. This is one of the most exceptional platforms of its kind there is no alternative or a similar website to this platform. So it has become the user's attention center for reading messages.