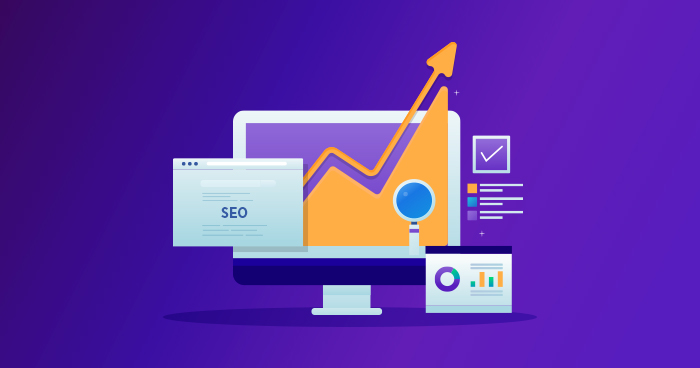 Marketers are responsible for leading traffic and generating qualified leads through the company website. As a result, it is essential to consider the significance of useful Website SEO (Search Engine Optimization) Analysis tools for effective Marketing efforts. By applying these tools, you may help your firm in establishing a firm online presence by knowing the website's performance, specific performance issues, and receiving clear actionable feedback.
SEO Analysis simplifies and smartens everything. By completing a thorough Website SEO Analysis, you may identify faults and determine which areas need to be improved. It helps you in identifying the specific areas where you fall behind your competition, as well as the required modifications you must make to move your Marketing strategy ahead. Here are some of the greatest SEO analysis tools to help you with your websites.
Also Read:
HubSpot Website Grader
Marketers use their company's website to create traffic and qualified leads. That is why marketers must understand exactly what they can do to boost the impact and SEO of a website. Simply enter the URL of your website into HubSpot's Website Grader, and you'll receive a Report Card with practical insights about your SEO efforts.
With the HubSpot Website Grader, you can:
Learn about the performance of your website in seconds.
Recognize particular performance issues and receive detailed, actionable feedback on how to resolve them.
Discover how to put best practices for website security into action.
Customize your website's UX to provide users with a wonderful experience.
SEMrush
SEMrush, which was founded in 2008, is utilized by many of the world's largest businesses, including Walmart, Amazon, Nike, Booking.com, Boohoo, BNP Paribas, HP, Skyscanner, P&G, Quora, Forbes, Decathlon, Deloitte, IBM, Tesla, and Vodafone. SEMrush is a software company that has created an SEO toolbox. You may expand organically and experience a 10x increase in revenue by using this SEO toolbox. The following are some of the key features:
SEMrush's competitive research toolkit enables you to uncover niche players, game changers, and competitive leaders.
This toolkit enables you to improve traffic through an advertisement while investing only a small amount of money.
Microsoft Bing Webmaster
It provides you with access to a variety of tools that provide insight into your website, including reporting, diagnostic, and SEO tools. The free SEO tools can help you examine your website, manage backlinks, and review keywords to ensure your site is well-optimized for organic search. Other things you can perform using Bing Webmaster's SEO tools include:
Understand your backlink profile by learning about referring pages, domains, and anchor links.
Conduct keyword research to establish the keywords and phrases your target audience is looking for, as well as the number of searches for those keywords and phrases.
Obtain SEO reports that identify any issues on your website and particular site pages.
Read:
Seoability
Seoability is a free SEO evaluation tool. It allows you to test your website's compliance with today's SEO rules. By just providing your URL, your website will be examined and you will receive recommendations on how to improve its optimization. Here are some other benefits of adopting Seoability:
Identify technical errors and other on-page SEO concerns so you can address them as soon as possible.
Get an SEO score for your website's meta-information, page quality, link structure, and other variables.
Recognize particular SEO concerns with your metadata, such as meta titles/descriptions, meta tags, and invalid or erroneous domain names or page URLs.
Determine where you can make improvements in terms of page speed and quality.
Seolyzer
Seolyzer is a free site searching, log analysis, an SEO tool that helps you in determining how search engines such as Google interpret your website. Seolyzer uses information left in your server's log files by crawling bots while browsing your site to identify and build SEO KPIs. In addition, the program detects error codes, redirects, and page speed, and performance. Furthermore, Seolyzer can assist you in:
Quickly identifying and continuously monitoring SEO issues on your website.
Use Seolyzer to manage and evaluate your specific KPIs such as page performance, crawl volume, and so on.
Recognize and continuously monitor SEO concerns on your website.
Use Seolyzer to manage and evaluate your specific KPIs such as page performance, crawl volume, and so on.
Segment your web pages to determine which are the most crawled.
Assess the impact of your SEO efforts on a page-by-page or category-by-category basis.
Read:
According to BrightEdge Research, SEO produces 1000 percent more traffic than organic social network platforms. It's an excellent series of data, but you'll need a Website SEO Analysis tool to get this organic traffic. The goal of employing Website SEO Analysis tools is to gain more visibility, boost traffic, and eliminate unprofitable material. After learning about their significance in business and gaining a thorough understanding of Website SEO Analysis. You can choose any of them based on your budget and marketing requirements.