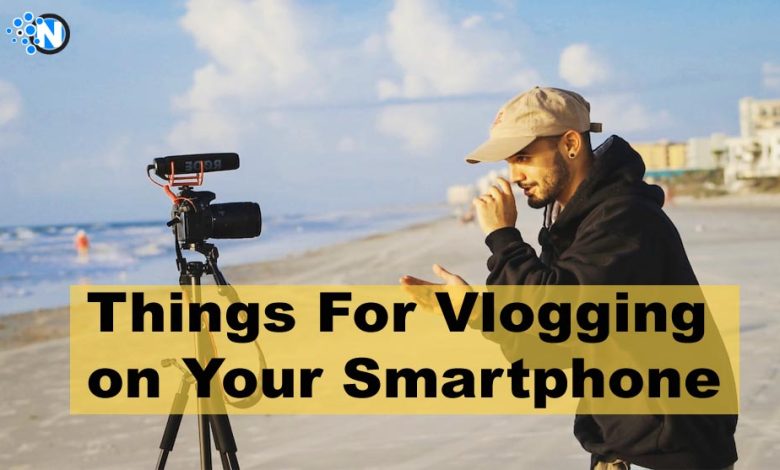 While vlogging on smartphones, you need different things to improve the quality of your skill for enhanced engagement. Although mobile devices come with exceptional features and characteristics that have made video editing an extremely accessible skill, you need several different gadgets to provide you support during these activities. Hence, considering this enormous trend, numerous companies have started designing products to provide potential customers with many options. However, you must be very calculative when picking to save your cost. Further, we have developed this guide to help you pick the most essential things to start vlogging on your smartphone.
What is Vlogging?
Vlogging is a kind of video blogging in which the creators help viewers learn about their daily life activities and expertise in a funny and entertaining style. Whenever we hear a word video, it gives us insight into something informational and event-based. But vlogging has no base. You can start your channel by posting your daily routine, capturing your house location, cars, and other accessories. In addition, one of the best things about this video editing skill is that you do not need to be a professional and can start without expertise. That's why it is getting so much popular these days.
Things You Need to Start Vlogging on Your Smartphone
After deeply researching the online world and contacting the top vloggers, we have listed the following gadgets you should consider purchasing to start vlogging on your smartphone.
1 – VIJIM VL120 RGB Video Lights
Vloggers often make videos at night to capture the natural phenomenon and other activities. However, the darkness may create some serious troubles when capturing small things. Therefore, you need a proper lighting system to attach it to your mobile. Nevertheless, the VIJIM VL120 portable video lights are the most effective option for this cause, as they adopt 120 lamp beads and color saturation adjustments. Thus, you can have customized experience as per requirements.
What We Like the Most?
3100mAh Rechargeable Lithium Battery
Small Size
Efficient Portability
Custom Color Adjustment
Multiple Lighting Modes
What are the Cons?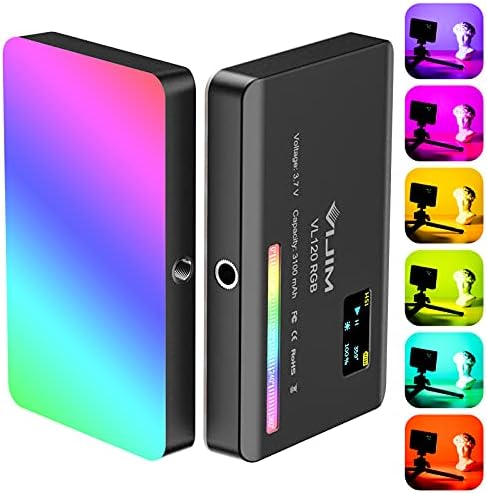 2 – Avomoco 3.1 Storage Flash Drive 
Avomoco 3.1 storage device is another exceptional gadget for your smartphone as it readily stores larger video files. Sometimes, vlog videos become too long for the mobiles to store them longer because they slow down their performance. Possessing a portable flash drive can help you quickly transfer the files while standing on the site to create enough space for the next videos. You can buy Avomoco 3.1 flash drives in different capacities based on your needs.
What We Like the Most?
Ergonomic Design
Very Lightweight
Compatible to All Mobiles
Store Videos Without Getting Crashed
Excellent Customer Support
What are the Cons?
May Damage the Charging Ports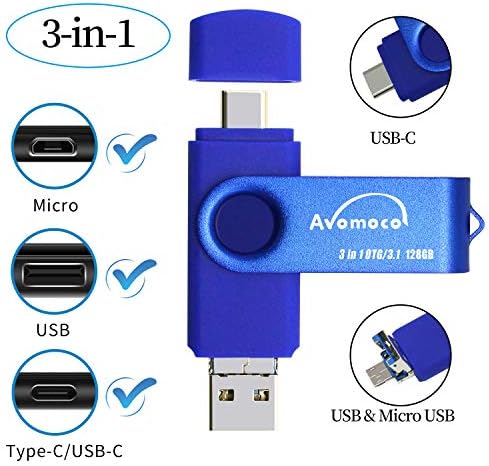 3 – PICTRON Metal Phone Tripod Mount
Thirdly, you need PICTRON Metal Phone Tripod Mount to handle your phone effortlessly and make videos at the perfect angles. When moving or walking to capture different scenes, you may shake the camera, which can cause video blurring. Similarly, when interviewing someone you met during your vlogs and keeping the camera in your hands will not give you the desired results. PICTRON tripod mount helps you keep your smartphone stable throughout the procedure.
What We Like the Most?
360-Degree Rotation
Integrate with Additional Components
Double Cold Shoe Design
Aluminum Construction
Wide Compatibility Range
What are the Cons?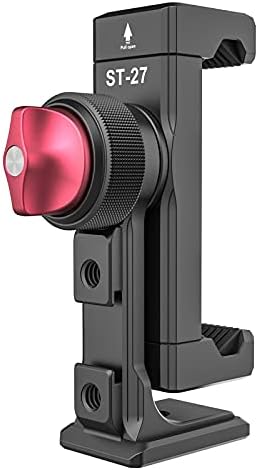 4 – Movo VXR10-PRO External Video Microphone
Although smartphones have evolved much in recent years, some still lack in recording your voices properly, spoiling the whole charm of the vlogs. Therefore, you must require an external microphone to enhance your experience. Movo VXR10-PRO has dominated the market for its exclusive design and attributes to capture even low-pitched voices. Moreover, you can connect it to the mobiles of every brand, showcasing its adaptability to a wide range of users. You must own this if your device is also missing the desired feature.
What We Like the Most?
Accurate Supercardioid
1-Year Warranty
No Battery Required
Complete Accessories
Support Third-Party Apps
What are the Cons?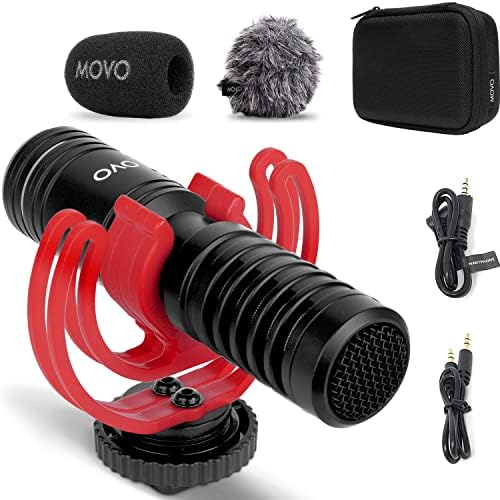 5 – OneOdio Over-Ear Headphone
Vloggers are fond of quickly analyzing their videos as soon as they capture them. However, if you perform this activity in public, you may be able to hear the proper sounds. That's why you need a OneOdio over-ear headphone. The product is designed not only to enjoy the normal voices but also to make them base-boosted due to built-in adjustment systems. The body is durable, promising to deliver long-term benefits.
What We Like the Most?
Long Cord
Adjustable Headband
90° Swiveling Ear Cups
Wired Technology
50-Millimeter Speaker Unit
What are the Cons?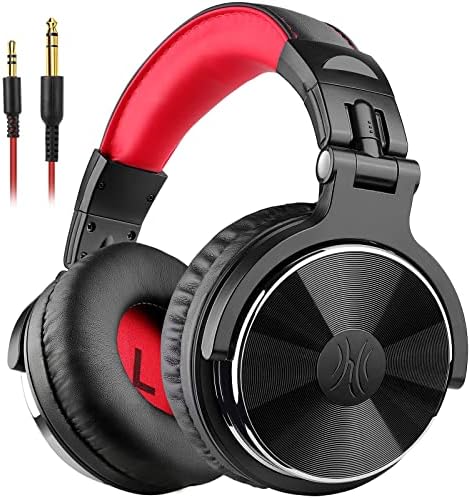 Read More: Best Audiophile Bluetooth Headphones in 2023
6 – Liftable Teleprompter
Lastly, if you want to take your vlogging career to an advanced level, a liftable teleprompter is compulsory for you. This gadget will help you cover wide angles while shooting the surroundings. In this way, you can provide an enhanced view of everything that comes your way. Furthermore, the teleprompter lets you place your mobile phone at a suitable height where you can capture different scenes at their best position. This product is still beneficial if you use a tablet instead of a smartphone.
What We Like the Most?
Remote Control
Free App Available
Support Different Devices
Can Control the Camera
Wider-Angle Lens
What are the Cons?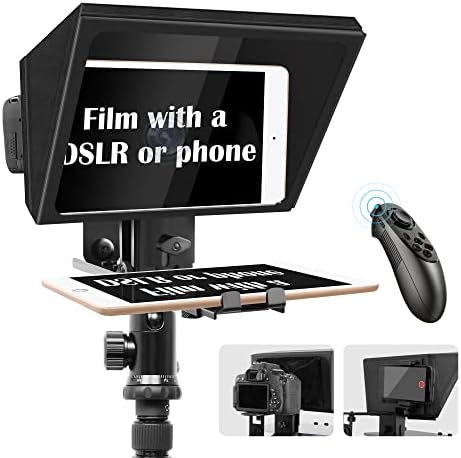 Final Verdicts
Starting your vlogging journey with a smartphone can be challenging without possessing the right accessories and approaches. Firstly, possessing a good quality shooting device is a must requirement. Only you have to consider the camera lens and shooting quality. However, you must be very precise regarding the cost and durability of the associated components, like headphones, microphone, teleprompter, and mount. In addition, portable video lights will help you capture videos and pics even in the dark. Hence, you can take your experience and skill to an advanced level.