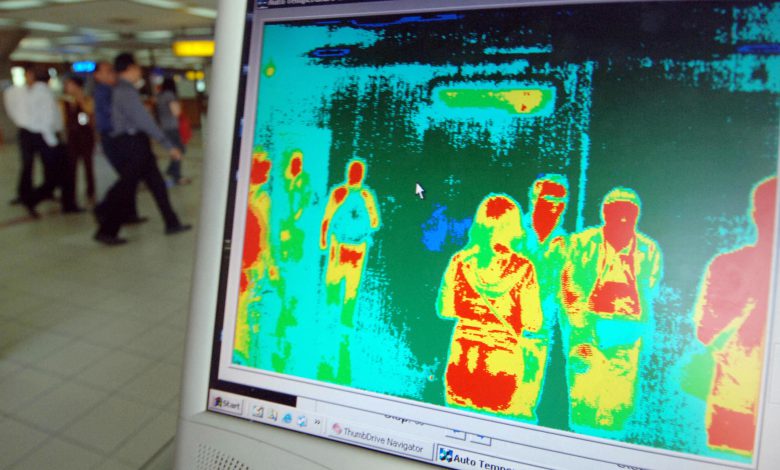 The world we live in today is experiencing a rise in break-ins, theft, and vandalism. Businesses need to protect their employees, assets, and buildings from any unwanted activity on a large scale. Facility managers are always looking for new ways to improve their security, especially if they've encountered property loss or damage before and are looking to minimize future risks.
Many facility directors run into common problems with traditional camera systems and constantly search for security upgrades. For example, they may lack coverage, access control, and perimeter coverage. Thankfully, thermal imaging cameras from professional surveillance services such as SentriForce are the solution to their problems.
Are Thermal Imaging Cameras Worth It?
Even the best traditional video cameras can't top the level of security a professional advanced thermal imaging camera can provide.
Thermal imaging cameras are perfect for outdoor applications and have enhanced performance, accuracy, and analytics. With real-time response capabilities, a greater level of detection, and the ability to "see" through bad weather or lighting conditions, thermal imaging cameras are a great addition to any business security system.
When paired with managed video surveillance services, thermal imaging makes your security system well-rounded and prepared to capture footage of every intruder.
Enhance Security By Using Thermal Imaging Technology
Thermal imaging cameras are the best way for businesses to protect their property from external threats to their property, employees, and assets. Unlike security guards or typical security cameras, professional thermal imaging cameras use sensors that measure infrared radiation, or heat, from entities on the property which makes spotting trespassers easy.
Advantages of Thermal Imaging Cameras
Infrared sensors in thermal imaging cameras can see through total darkness, rain, fog, and smoke. That means they have higher accuracy in detecting threats and non-threats to minimize false alarms. Good lighting is no longer essential for clear video footage with thermal imaging.
Thermal imaging cameras produce high-contrast video footage. This capability helps provide clear video proof in the event of a disturbance on their property. Additionally, security professionals who offer managed video surveillance and thermal imaging, such as SentriForce, can help ensure that recorded evidence of a crime follows the proper chain of custody.
Types of Businesses That May Benefit
Business owners who invest in professional thermal imaging camera systems and managed video surveillance services likely experience more peace of mind. These security measures are a visual deterrent to criminals, which helps minimize intrusion and protect assets.
Thermal imaging cameras are an excellent fit for businesses of all kinds and can cover areas of any size. Some examples of popular industries that utilize professional thermal imaging cameras include:
Warehouses
Self-Storage Facilities
These sites are often victims of trespassing and vandalism. Because break-ins happen externally, even from rooftop access points, security systems must capture clear video without obstruction from low light, fog, rain, or landscaping. Thermal imaging cameras make this concern a non-issue.
Traditional Video Cameras vs. Thermal Imaging Cameras in Outdoor Settings
Using traditional security systems has its share of limitations. For example, standard security cameras rely on a light source to produce clear video. In addition, weather, lighting, landscaping, and fences can obstruct valuable video footage. Also, they can't discern between threats and non-threats, and they may generate false alarms.
Average security cameras can only cover so much area of the perimeter. To ensure a large area is secure, facility managers have to spend a lot of money on an extensive number of cameras and other equipment. Additionally, they are subjected to more frequent maintenance, such as bulb replacements.
Thermal imaging camera systems are the answer to all of those problems. They cover the same area, if not more, than regular cameras but with fewer cameras. They also help lower electricity charges due to their minimal power consumption, which helps cut down energy bills.
Thermal imaging cameras heat signatures, aka infrared energy, to capture data and trigger alarms. And even though they can pick up heat signatures of humans and animals, they can differentiate between the two to limit false alarms.
Choosing The Right Solution For Your Facility
Every business has its specific security requirements. So when deciding to invest in thermal imaging technology, businesses must ensure they're choosing the right service and equipment. That's why rather than buying a thermal imaging camera and having to maintain it yourself, it's smart to seek out professional services from an expert source for security cameras. That way, you know you're getting the best deal and high-quality products from a trusted business.