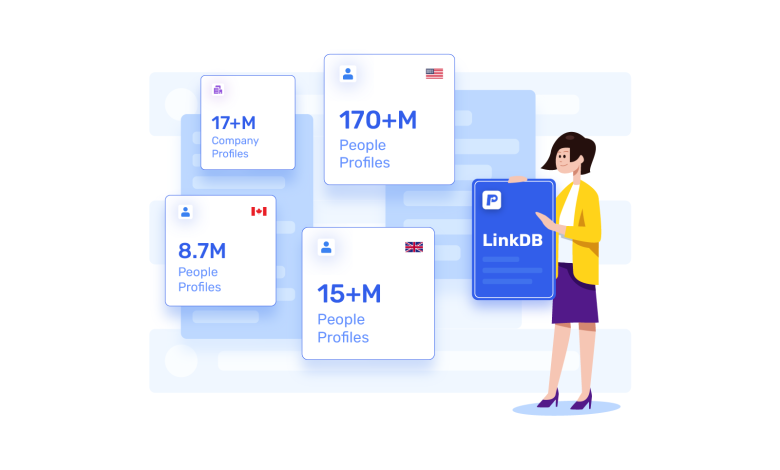 All the talk on GPT3, Cryptocurrency, and Web3, but I will argue that big data is still as invaluable as it has always been, or even more so in today's world that is much obsessed with data. Big data continues to drive businesses and lives, evident from the dominance of the big tech companies and increased chatter on data privacy. Do you know, there is a huge platform that you and I are so accustomed to, that we can get access to a big swathe of professional persons and companies data from – LinkedIn.
Granted, we already have access to the LinkedIn network via the platform itself, but are we really freely able to use the platform to its maximum potential? Or are you often restricted by various factors such as the search limit placed, or the pricing that comes with the subscription.
Why is LinkedIn Database Valuable?
LinkedIn is an eagerly popular social media platform for professionals with comprehensive information on people and companies. Data ranging from a person's name, one's past and present roles, companies' locations, number of employees and so much more. This is just basic information.
For advanced uses, a company can then combine these multiple data points and get tailored results. For example a VC firm can search for: 1, professionals based in the US, 2. who were previously from big tech firms, 3. who are now at startups or medium-sized companies, to reach out to pitch to them.
As such, many companies are using it for their various business needs. You can practically make use of this myriad of LinkedIn data and package them into use cases for your own business cases.
Some of the popular use cases are as follows:
Sales & Marketing Automation and Lead Generation
Scale up and automate your lead generation to get the prospects and leads you need from LinkedIn network of professionals. With LinkedIn hosting a big chunk of the professional network, you can practically not run out of leads with this dataset.
HR Talent Hunting & Candidate Search
Specify, filter, and pinpoint the ideal candidates from among the huge database of professionals on LinkedIn, based on past and present experiences, locations, and more.
Instead of doing manual searches on various platforms, you now can have access to the whole database and shortlist talents based on your specifications using it.
Investment Analysis using Alternative Data
A big data trend in recent years, alternative data is increasingly employed by more hedge funds and investment companies to gain significant alpha against competitors.
Today, there is a myriad of alternative data available for analysis of many different use cases. The issue is however not the availability of it, but how you can make use of the data available quickly and at scale, to transform them into insights that make sense for investment analysis.
Where to Get LinkedIn Database?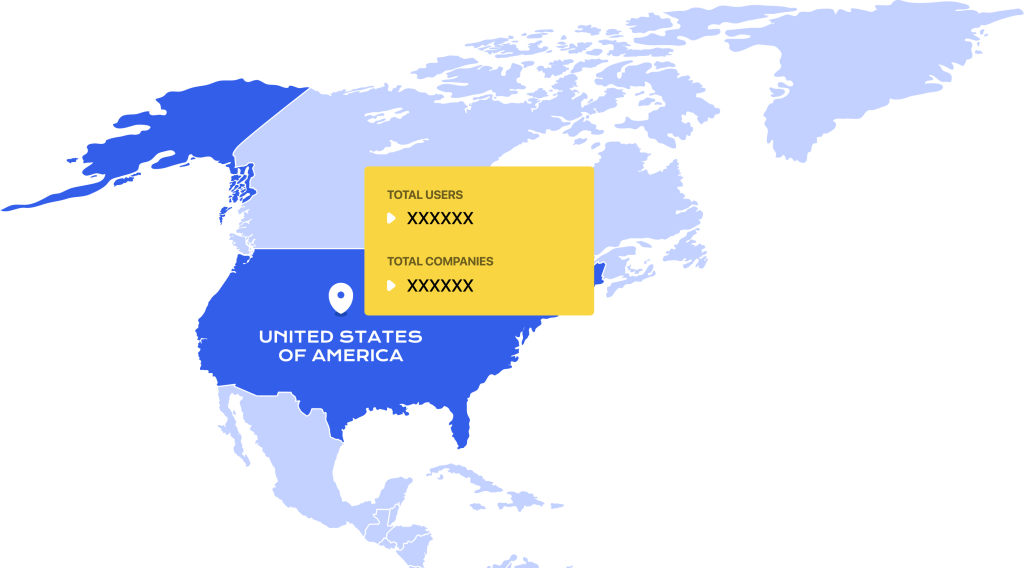 Convinced of the power of LinkedIn database? Here are 2 ways you can get or immediately make use of LinkedIn database for your business.
Method 1: Use An Exhaustive List of LinkedIn Dataset
LinkDB is an exhaustive dataset of publicly accessible LinkedIn professionals and companies. This LinkedIn database contains the profiles of 17+M companies worldwide and people's profiles separated by regions. The regions are such as countries like the United States, Canada, the United Kingdom, Israel, Singapore, Australia, New Zealand, and Ireland, with the following profiles:
1. People profiles — 170+MM profiles of people **living in the United States**
2. People profiles — 8.7M profiles of people **living in Canada**
3. People profiles — 876000+ profiles of people **living in Israel**
4. People profiles — 15+M profiles of people ** living in the United Kingdom**
5. People profiles — 1.7+M profiles of people ** living in Singapore**
6. People profiles — ~6M profiles of people ** living in Australia**
7. People profiles — ~1.5M profiles of people ** living in Ireland**
8. People profiles — ~1.5M profiles of people ** living in New Zealand**
9. People profiles — ~9.2M profiles of people **based in Germany**
10. Company profiles — 17+M profiles of **global companies**
This list of LinkedIn dataset is most suitable for middle-market companies based in the US or Europe with at least 50 employees, or to startups funded by reputable venture capital firms for at least 1M USD. These companies can immediately make use of this powerful list to grow their businesses and applications fast.
Method 2: Implement APIs
This is an even quicker and effective way to utilize the valuable LinkedIn data. With APIs, companies can scale up their business and applications easily, and make data requests customized to the specific business needs on multiple levels.
For example, by utilizing Person Profile API and Email Lookup API, a growth startup can attain work or personal emails of present and past employees of specific companies and reach out to them to join their team. All these by just inputting the LinkedIn personal profile URL into the APIs.
Introducing Proxycurl – A Data Agency with Rich & Updated Data of Professionals & Businesses
Proxycurl is a leading data agency that offers both above 2 methods of utilizing LinkedIn datasets. They keep their LinkDB LinkedIn Database and Proxycurl LinkedIn APIs fresh and updated daily. What's more, they don't bog down users with bulky and complex pricing structure. Instead, you can pay as you use, getting rich and updated LinkedIn data at just **1 cent per profile**. Simple and easy to get started straight away with this goldmine of data.
For those that are more concerned about privacy of data and the legitimacy that comes tangled with such data usage, Proxycurl is totally compliant with 2 main bases regarding personal data privacy and usage – GDPR and CCPA, allowing their clients to grow their businesses worry-free.
Discover their incredible APIs and LinkedIn datasets on their official website if it is something you are looking for your company! Get growing today!