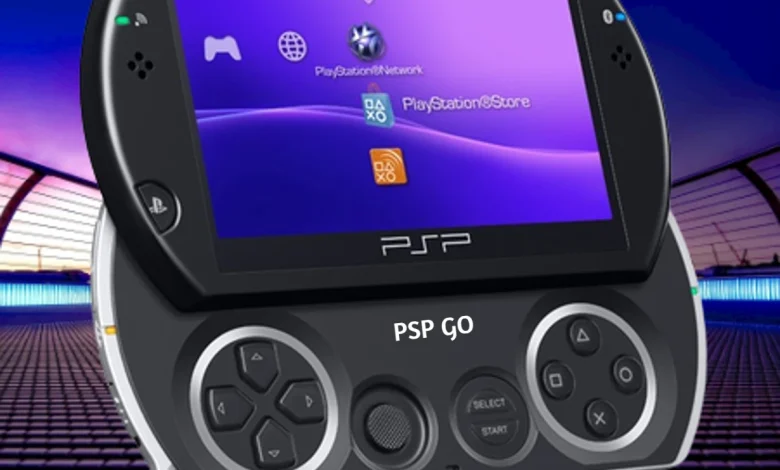 Psp Go is a gaming and enjoying device which was released by Sony in October 2009. The device is also recognized by its model name PSP-N1000. PSP stands for PlayStation Portable devices. Sony is a Japanese-based company that deals in electronic items worldwide. Psp Go is the advanced gadget to play games of all types without space breach. You can play a game, watch movies, and can download different TV shows through this device. The Sony Psp go has a notably different design that other PSPs. All the previous models of PSP operate with UMD discs but Psp go didn't contain UMD discs.
Specifications:
Screen: 3.8 inches 16:9 display ratio 480×272 pixels
Approximately 10 million+ colors
Weight: 5.6 ounces with internal battery
RAM: 64MB
Hard Disk: 16GB
Memory Card: Supported up to 32GB
Sound: Built-in stereo speaker and microphone
Connectivity: Bluetooth 2.0, Wi-Fi, High-Speed USB transfer
Battery: Li-ion Lithium-ion rechargeable internal battery pack
Layout Buttons
Direction buttons
Start button
Select button
Action buttons (triangle, circle, cross, square)
L/R buttons
Power/hold switch
WLAN switch
Display button, sound button, volume up & down button buttons
Analog stick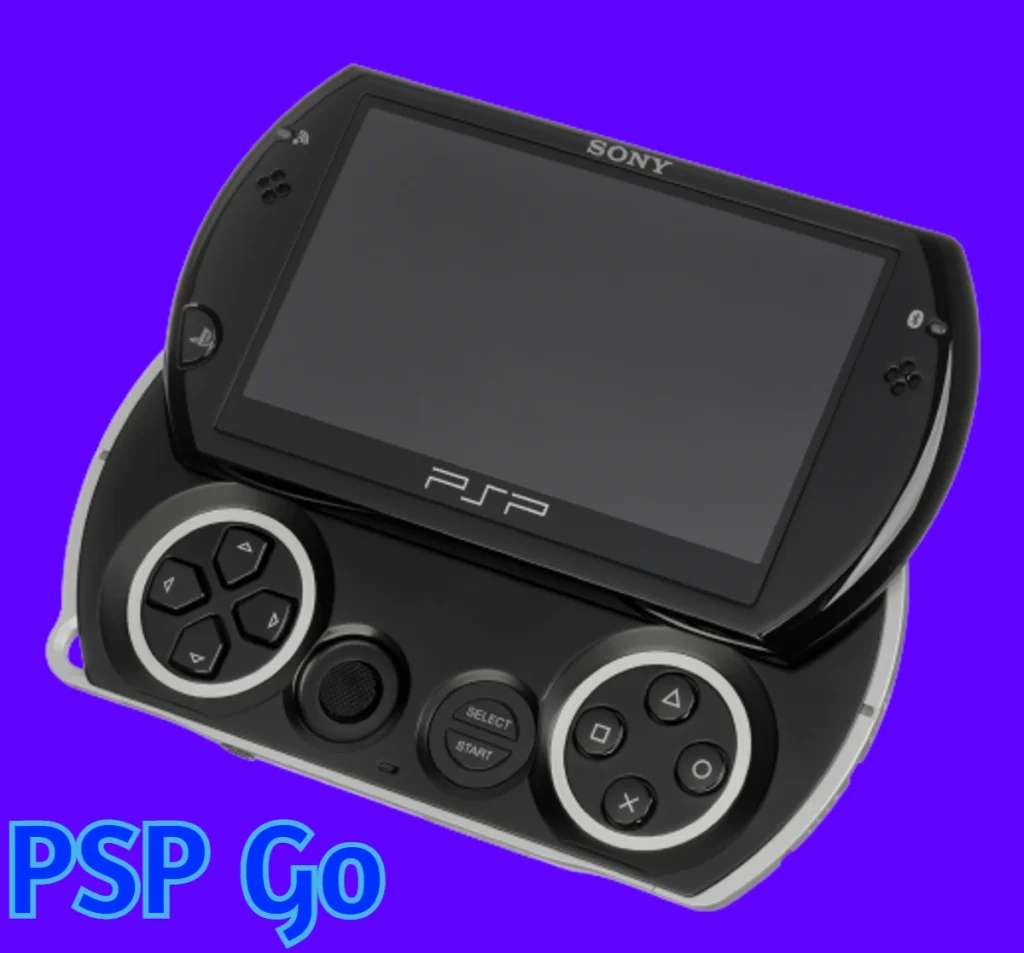 Games
The PSP devices have their own PlayStation store where millions of games are available to download. You can download the games using a Wi-Fi connection. All the games are playable and downloadable on Psp Go without any software limitation. Metal gear solid peace walker, Jak and Daxter, Motor storm arctic edge, and Little big planet are some top-rated games of Psp users. Whether you are looking for success in soccer or any other game like strategy puzzle game or action and adventure for shooters and racing, PSP Go is preparing to have plenty of games in the future. Through the PlayStation Store, users can also download diagnostics of PS One games ported in PSP format. The PSP Go is for graphic quality compared to the PlayStation 2, but in a pocket-friendly package, so there is no matter what game you want to play, you can be sure of a quality experience.
Storage
With 16GB built-in memory and with expanding memory slot M2 (Memory Stick Micro) makes the device process able against heavy games.
Read More:
Battery
Due to the absence of UMD, the consumption of battery power reduces in irrelevant tasks. This feature helps the device to work for hours without any hurdle. You don't need it to charge again and again.
Layout Design
The layout in Psp Go devices is slightly different from the previous PSP devices. The start button is adjusted in the center and the power button of the device is on the left side of the screen. A four sides D-pad on the left side and a digitally written circle, square, cross, triangle) on the right side are fixed on the below side of the device. Moreover, the device is designed to have a slim and beautiful shape.
Connectivity
For the first time in the devices, the Bluetooth capability was added to the Psp Go devices. Through Bluetooth, it is easy to connect the mobile volume with Speakers, headsets and to pair with any other Bluetooth device to share games and applications. You can also share the internet through Bluetooth theatre from a Psp Go device. You can also pair a PS controller with Bluetooth. Another important feature of the Psp Go device is Wi-Fi connectivity.
Ad hoc-compatible multiplayer games give PSP GO players very close to playing together but the PSP Go Wi-Fi connectivity lets you compete with the other players, belonging anywhere in the world with online and offline games many online games. Additional features available at remote and broadband connections like Location free TV, internet radio, allow you to view your home media settings from any place. Remote Play games, R.S.S feeds which grant access to the PS3.
Digital Media Support
You can also download multiple videos and movies from Psp Go. You can also share files of Gigabyte in to or out to your device without any problem. Now the Sony Psp Go devices are integrated with the music, through which users can download any media after purchasing his access. You can play WAV, MP3, ATRAC3+, WMA, and MP4 files, and easily use your PSP Go as an audio player. Simply place your music on a Memory Stick Duo, and you can navigate your collection using the PSP Go's XMB to select the song to play.
PlayStation Store
Sony PlayStation a store contains millions of games, videos, and movies that are available. You can download these games and videos from here only b registering your account on it. The content will be downloaded into your Psp Go device. You can also download from Media GO through your computer. Then you can also share that with you Psp Go.
Live TV streaming
Through base station, you can watch free live sports channel and stream your shows and funny channels content online by connecting your device with satellite or cable. Watch and enjoy on your Psp go with full control.
As sony had discontinued it due to high competition in the market, But this Psp Go has still great value in the market, If your will to buy this device, You can buy it from any seller in second-hand condition.
Best Place to Buy a Sony Psp Go
The price range of the Psp Go remains between 60$ to 480$. The price range depends upon the condition of the mobile if someone is selling with original box, manuals guide, and cables for connecting then its worth will be high. Thus, it has been proved that Psp Go is a rare device and is not easily available in shops in new conditions. You have to find it through different online stores and other shops in your area. As Sony manufactured many copies of this device so the device always remains in the market. So this is the best way to buy a Psp Go.