Most people like to capture a tiny part of the screen to save an image, text, or other useful information that they cannot save manually to the device or copy-paste. They use a snipping tool for this purpose. But people who moved from Windows PC to Macbook or iMac may be struggling to find a snipping tool on mac when it comes to capturing a small portion of the screen for some reasons. If you are also struggling to capture Mac images, this article has got you covered to help you choose the best snipping tool for Mac.
What is a Snipping Tool?
A tool that lets computer users capture all or a part of the screen and save that as a new image in the computer's storage with a unique file name. For instance, if you want to share a computer error screen with your friend without sharing the whole screen, you can use a snipping tool to crop the screen for a particular area that you want to send. Snipping tools usually come with editing features like Pen or Highlighter to write or draw on the captured image.
Is there a Snipping Tool for Mac?
Just like on Windows OS, a snipping tool for Mac is built right into Mac OS. You can search for the tool manually or can access it using keyboard shortcuts. If you are unable to find the Mac snipping tool and want to know how to snip on Mac, you just need to press ⇧+⌘+5 simultaneously.
This keyboard shortcut will call up a snipping tool menu at the bottom of your screen with plenty of options to capture the screen and edit as per your needs. By using available options, you can write or draw on the captured screen.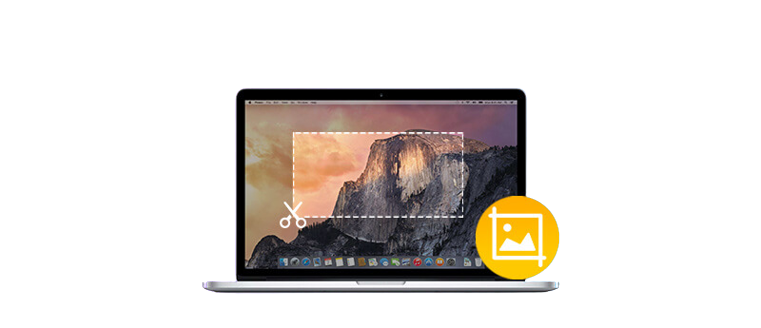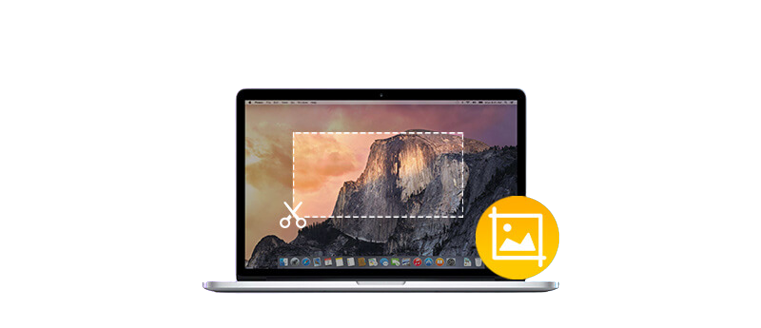 Best Snipping Tools for Mac
In addition to Mac OS's built on snipping tool, software developers have come up with a variety of snipping tools that Mac users can use to capture screens or images on MacBook.
Below are some top-rated snipping tools for Mac that you can use to capture Mac images conveniently.
1. TextSniper App
Textsniper is a popular snipping tool for Mac that helps users extract text from images, PDF files, or even videos. The app comes with an intuitive UI and is very easy to use for both experts and beginners. New users can also find a tutorial on their official website to use it effectively.
This is a paid tool and you can get for just $6.99 for three different devices with Macintosh operating system.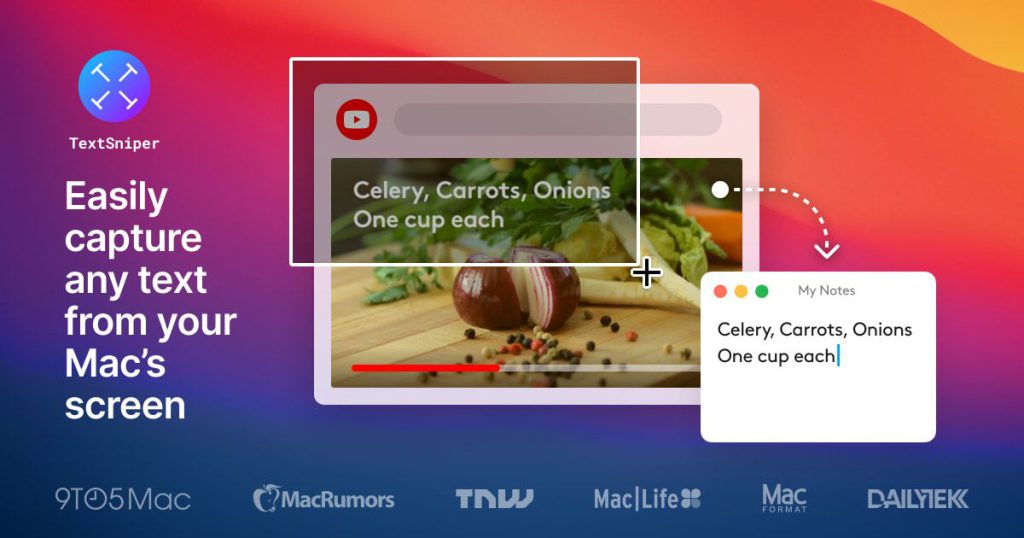 2. Droplr
Whether you need a high-resolution Mac snipping tool for personal, business, or enterprise use, Droplr is the best snipping tool for Mac. The tool comes with cloud storage features, enhanced security, and screen recording at a relatively lower cost. It is one of the top-rated snipping tools that record screens and create GIFs as well. The tool captures snips and screen recordings directly to the cloud and allows users to create a custom short link to make the snips instantly shareable across different digital channels. The saved snips and recordings can be found in an online Droplr account that users can also sort using tags and boards.
You can also integrate the app with other enterprise applications like Slack for easier file sharing with team members. Droplr is also available as Mac, Windows, and Chrome extension. You can get this snipping tool for Mac for just $6/month with 1TB of cloud file storage.

3. Monosnap
Monosnap is a snipping tool that works great with Macintosh OS, Chrome, and Windows OS. As a single user, you can use this snipping tool for Mac free of cost. While commercial users may need to pay $5 for it. The app can also be used as content management software and cloud storage as well.
Monosnap also comes with many exciting features like video editing, customizable hotkeys, a cloud storage solution and a tool to hide personal information, etc.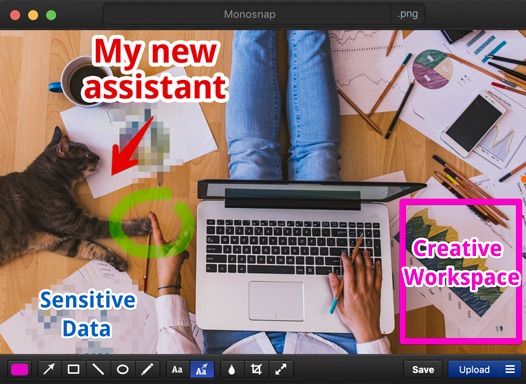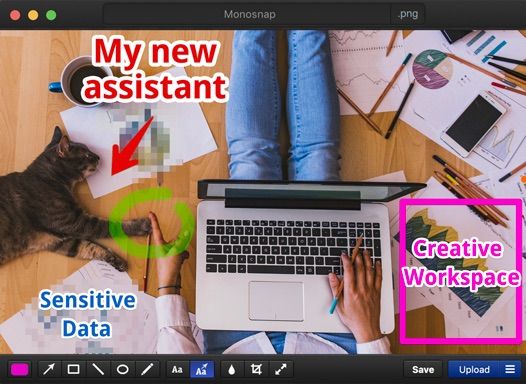 4. Lightshot
Looking for the best and fastest snipping tool for Mac in 2022? Lightshot is here to serve as a great snipping tool. It is a free tool to snip images and screens on Mac.
Features of Lightshot include a screenshot of a selected area of the screen of Mac, writing or drawing on captured snips, and adding shapes & colors to snips. Furthermore, the tool also helps you find similar images online.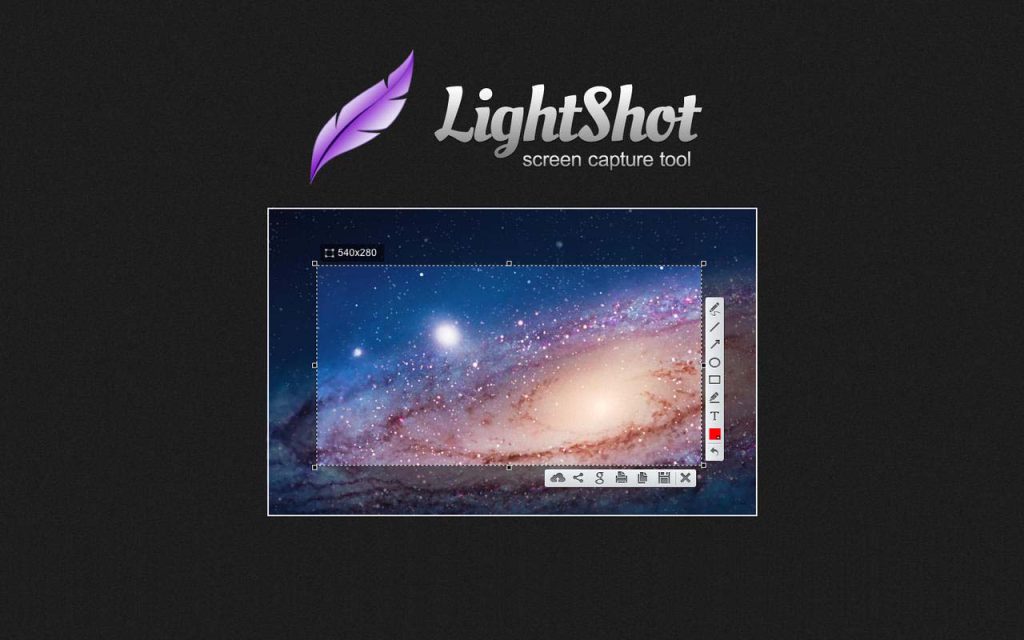 5. SnapNDrag
SnapNDrag is one of the best Mac snipping tools and is available in both free and paid versions. The free version of SnapNDrag allows you to snip screen, delete and rename the files.
While paid version is available for $10 and offers exciting features like resizing the snipped screen, turning of adverts, assigning global hotkeys, and other features available in the free version.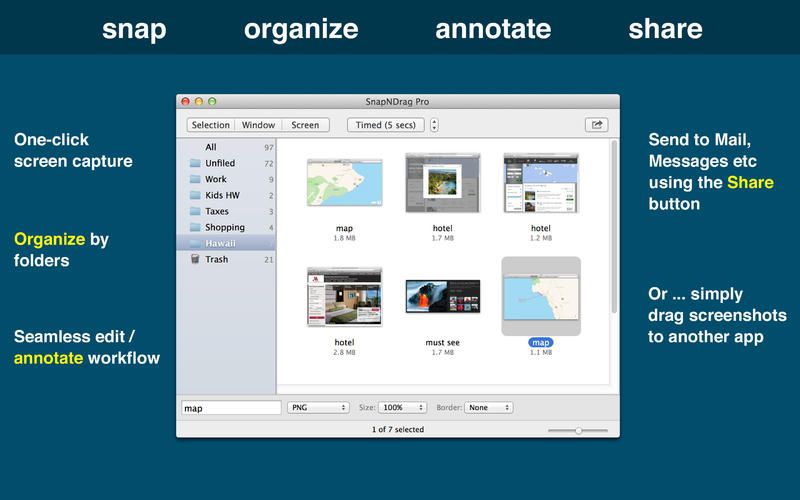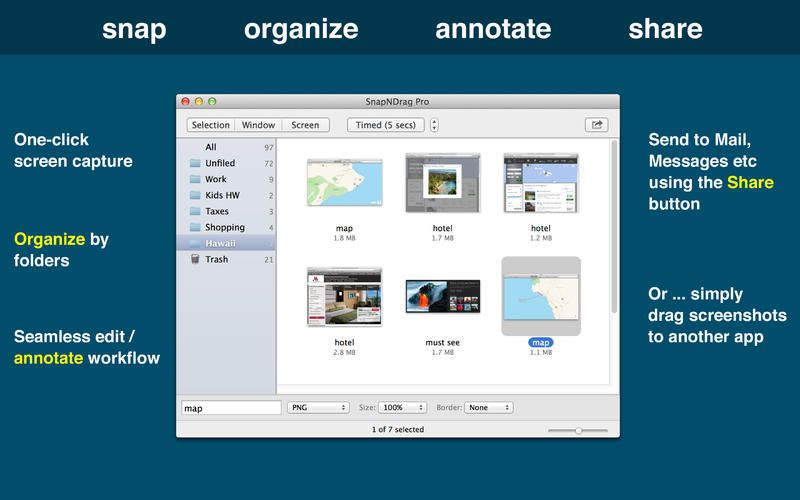 Conclusion
Taking a screenshot of a selected area of a screen or window on a Mac is not a big deal anymore as there are several snipping tools available for Mac OS. A user also doesn't need to remember keyboard shortcuts when it comes to capturing Mac images. Just choose the right snipping tool for Mac from the above-mentioned list and make snipping a lot easier than ever before.