Snapchat
Proven Tactics To Boost Snapchat Views And Followers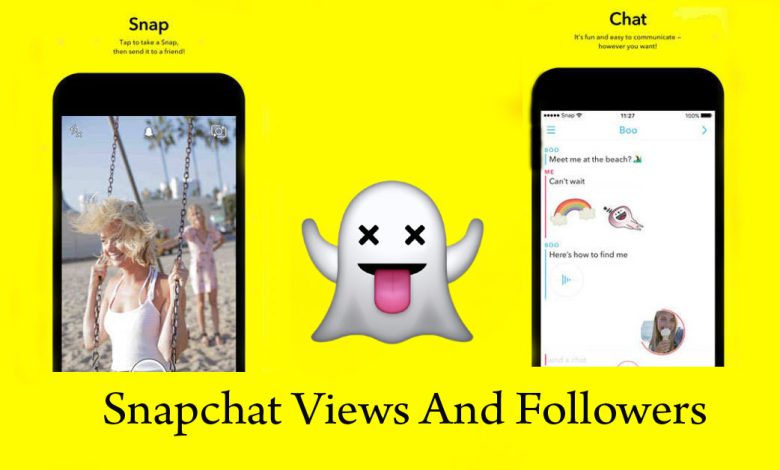 Snapchat views and followers can be very valuable for your brand. Snapchat is a leading multimedia platform that allows users to share their moments and stories with their friends and followers. Snapchat was launched in 2011 and is growing very rapidly, and doubt, it will be the largest social platform in the future. While, in the dominance of Instagram and Tiktok, the Snapchat logo has a great love and affection for its active loyal users. Almost 80% of the total users are aged between 18-24 years, which proves the actual worth of marketing on this platform. Snapchat allows them to send snaps to their friends or on their stories. They shared their every moment on Snapchat. There are almost 186 million daily users on Snapchat who shared 3 billion snaps daily.
Many people used to market their brands and business on this platform to reach and generate their brand awareness among young people. Many new brands have joined this platform to increase their brand reputation. But they are striving for getting more and more views but are unable to do so. To view the Snapchat story, you need to adopt a proper strategy. Here are some proven tactics through which you can increase your Snapchat views followers.
Read more.
Post Content Frequently
The more you'll post the more views you'll get. In Snapchat, public stories are arranged in chronological order. The most recent story appears at top of the follower's feed. The majority of Snapchat users open the app twenty times a day. Doing posts constantly doesn't mean to fire of snap after the snap with poorly effective content, that only annoys your followers. You should create snaps like a great company with effective content.
A content strategy must be relative to your brand category. Your content should be ordered in such a way, that you don't have to think about daily content for snaps. The content strategy is only needed for brands whereas a celebrity can simply start by uploading his selfies daily.
Always give value and honor to your follower. Whenever they see your name at the top of their feed, they should be happy. Great value is also equal to quality content.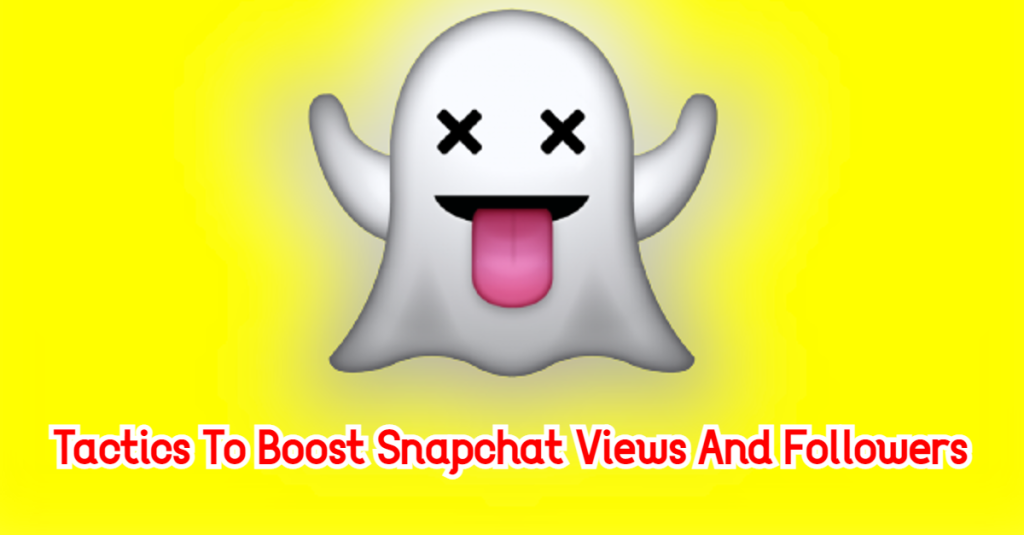 Structured Approach to Posting
For getting a better retention rate with your followers, you should create a storyboard, plans, and structure for your snaps. Such a kind of strategy will also increase your Snapchat views and followers and will make them interested in the upcoming snaps. Brands should also create a suspension among their followers for any upcoming event which benefits the customers. You can also post an episode or their story in multiple snaps to engage more and more users. Through any exclusive information, you can also involve more users and can reach your target audience. The first three snaps should be the most effective to make the viewers interested in the next snaps.
Choose a New Profile Picture
The very important step for getting stable Snapchat views you should avoid changing your profile every day. As Snapchat doesn't have any criteria for organic research. The only way which helps the users to remember is their profile picture, username, or snap code. By adjusting a permanent profile picture, you'll be able to increase your followers and views by putting your snap code as a profile on other social networks. New users from your other social pages will easily follow you by scanning your code.
Related article: How To Make a Public Profile On Snapchat
Organize Competitions
Organizing competitions on snap chat is a two-in-one policy to play. Through an exclusive Snapchat audience, you not only build your audience but also reward your existing followers due to their support and activities. You can also ask your followers to invite their friends to follow your brand account for getting more chances to win the competitions. Moreover, the Snapchat competition takes place in real-time and doesn't exceed even a single second from the 24 hours. On your competition post, you can also give a link to your website for more traffic.
Follow Back
Whenever a user follows you on Snapchat you should follow him back instantly. This is the most advanced technique for new brands to get Snapchat views and followers. Whenever you follow, any of your follower accounts, he becomes interested in you and checks your whole stories and other specifications, as a result, he'll know a lot about your brand and will consider your brand anytime he needs related material. You can also follow the users who are truly connected with your brand for a long time.
Sharing Snapchat on other Social Media
Shoutouts and Takeovers
This is also the most speedy and valuable way to boost your Snapchat account. You can increase your followers and Snapchat views organically through shout-outs and takeovers. You should search for a big influencer of your category and then try to contact him, then offer him some money to promote your brand through his account as he contains a lot of audiences. Moreover, you should run ads in the interested people on their feed repeatedly. When they'll see your brand content again, they'll become interested in your brand. This is the only and engaging way to promote your brand. Moreover, many websites and accounts on other platforms are selling Snapchat views and followers for the brands at different rates.
Basic Tips for Snapchat Story Views
If you've just logged in to your brand on Snapchat, it is a mind revoking task for you to get Snapchat story views and followers. If you don't have enough resources to build your brand then you should follow this basic tool for better marketing. The average user used to check their Snapchat story views at least 20 times a day.
You should add music and effective notes to make your snaps more attractive and entraining.
If you want to stay connected with your followers then you should create and build a real chain of connections, also by following back to your followers.
You should add captions into your snaps, it will be helpful for your viewers to know about the story if they couldn't hear the music of the snap.
Polls and quizzes attract a lot of users to your Snapchat story view. Through this users will enjoy giving feedback on your questions.
Conclusion
After following and considering these tactics as essential for gaining Snapchat views and followers instantly. It is also crucial to learn and adopt the new engaging tactics for better results, as technology never remains constant. But these strategies will help you to raise your brand from the ground. Hope this detailed note will help you a lot in upgrading your Snapchat brand account.