Software
Signs You Need to Upgrade Your Recruiting Software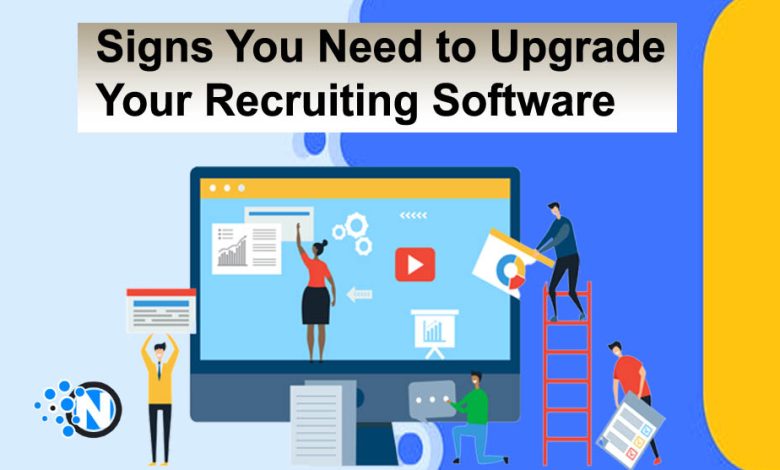 The world is growing at a rapid pace, and everything is now automated to finish tasks within the given time. From chat support to generating content and sending promotional emails, tools are available to perform all the operations. Similarly, recruiting software emerged as one of the most indispensable requirements for HR professionals to simplify the hiring procedure. Also, it improves candidate engagement and enhances the overall efficiency of this hectic task. However, changing marketing conditions make you recruit new employees and utilize this tool frequently. Outdated tools are of no benefit. We have developed this guide to help you understand the signs you need to upgrade your recruiting software.
What is Recruiting Software?
Recruiting software is a highly organized tool specifically designed to streamline and automate the hiring process. They cover various aspects of this complex procedure to enable organizations to manage their job postings, assess resumes, schedule interviews, and track candidate applications. As a result, you can accomplish such lengthy and time-consuming tasks within minimal time. Also, it results in less expenditure of effort and resources. This software helps HR professionals and recruiters to manage their time effectively and improve the candidate experience. Additionally, built-in data analytics tools are present to deliver insights about employee selection by conducting virtual searches. For such exceptional features, it is also famous for the name of applicant tracking system (ATS) software.
How to Know Your Recruiting Software Need Upgrade?
There could be many signs you can assess to learn your recruiting software needs upgrades. Otherwise, you will not be able to maintain the same performance level and suffer from poor consequences.
1 – Decreased Efficiency and Increased Workload
One of the most viable signs that confirm your software needs an upgrade is its decreased efficiency compared to the increased workload. Companies looking forward to expanding their marketing outreach often require new employees to handle a particular segment. Thus, they need to check many applicants to decide which would be the best. Outdated tools cannot manage such a huge workload and often crash. On the other hand, upgraded tools are more reliable, offer faster processing, and equipped with automation features
2 – Lack of Integration Capabilities
Running online businesses has been getting more and more challenging in recent years because of the increased saturation in the market. Therefore, it has become an absolute need for modern-day brands to learn about the latest tools and integrate them into their recruiting software. Tools like customer relationship management (CRM) and job boards are highly required to deal with customers and also deliver essential lessons to the workers. However, if your existing software does not feature the integration capabilities, you must consider changing it. The latest giants launched in the market can deliver the required results by ensuring seamless integration and reducing administrative overhead.
3 – Poor Candidate Experience
Recruiting software plays a vital role in shaping the candidate experience. Generally, outdated software lacks certain features. For example, they have poor interfaces and need to be mobile-friendly, making it difficult for people to apply through smartphones. Additionally, old software does not have self-service features for candidates, resulting in the discouragement of talented individuals. Conversely, upgrading to a more user-friendly and candidate-centric platform can help you subtract the challenges and make a difference in your company's previous and current performance.
4 – Inadequate Reporting and Analytics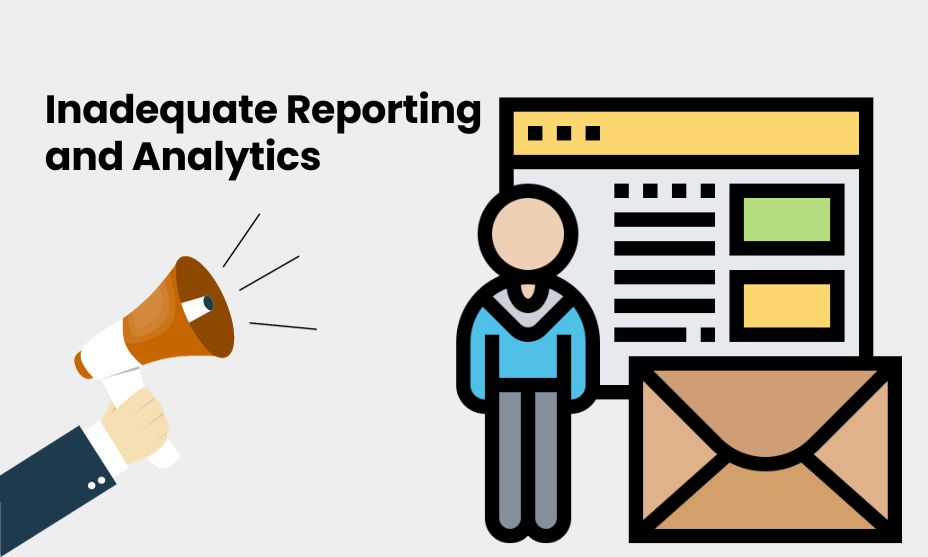 Data-driven decision-making is the most essential requirement of every company and brand online. Comprehending the analytics and utilizing them precisely to make decisions can help you grow more productively. Similarly, you can leverage this potential in your hiring strategy to find more talented workers. If your recruiting software lacks this feature, consider upgrading it to the latest version. The advanced software not only allows you to track key performance metrics but also make informed decisions by allowing you to have hands-on critical insights into your recruitment process.
5 – Limited Access to Talent Pools
The increased competition has degraded the tradition of office work. Still, many big companies have continued the same approach and opened their centers globally. Others have promoted online working. In the same manner, finding the right employee within your required area is a big concern. While, if you scale your hiring strategy to recruit remote workers, you can access a pool of talented and highly skilled individuals. However, old recruitment software limits your reach and networking capabilities, making it essential to upgrade it. Hence, you can connect with as many talent pools as possible dispersed worldwide.
6 – Security Concerns
Data security is the area that helps you build your trust with customers or staff members. Similarly, it is the point where many companies lose their credibility and end up with their plans even at the peak of their growth. Therefore, data security is the top priority for HR professionals. It becomes especially critical when dealing with sensitive data. Moreover, if your current recruiting software is not secured entirely and has the points of security vulnerabilities, you may suffer significant losses. Conversely, upgrading to software with high-end security standards and robust encryption lets you safeguard candidate data and protect your company's credibility and reputation.
7 – High Maintenance Cost
Every company wants to reduce its expenses as much as possible to increase the profit-expenditure gap. As a result, they can scale their growth rapidly. But it is a fact that you need to spend money on the maintenance of your company's infrastructure and tools to ensure normal functioning. Determine if your existing recruitment software consumes more budget than usual for maintenance. If it goes beyond the normal level, consider replacing it with one with low maintenance costs.
Final Verdicts
In today's fast-paced environment, it is crucial to have an up-to-date recruiting software. With these advanced tools, you can attract top talent and streamline different processes while staying compliant with data security regulations. However, you may need to replace your existing software if it does not provide the desired outcomes. You can assess this by monitoring various signs, such as integration capabilities, analytics, reporting, maintenance cost, and security concerns. If these points appear, replace your existing software with the latest option available to pocket incredible advantages.