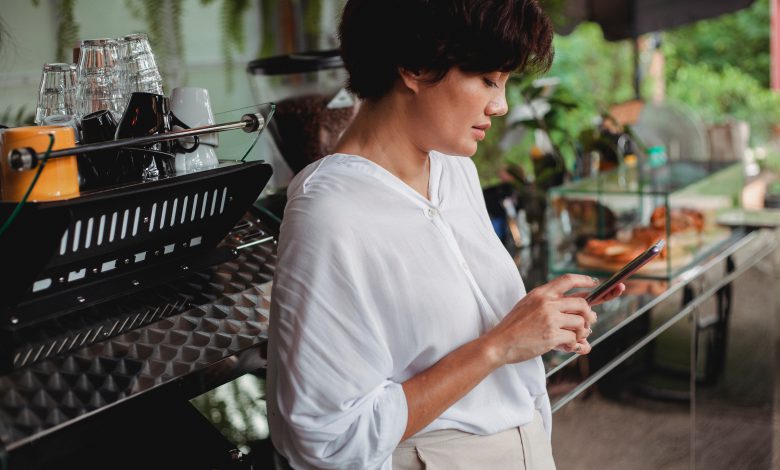 A restaurant app can increase average checks, optimize work processes, reduce personnel costs, increase clientele, and more. So what is the value?
The right project can reduce staff workload and customer service time and increase orders and profits.
Restaurant app development that helps build a personalized marketing policy. The app gives feedback from customers. It can be used to test ideas and take customer behavior into account.
Your waiters will be able to respond faster to orders and advise dishes based on the client's order history, thereby increasing the value of the check.
Internal workflows can also be optimized.
For restaurant app development, you need some goals. The goal must be so important for the profit of your establishment that it would be worth spending a large sum of money, effort, and time on it.
How do you attract customers through the app?
The right app makes life easier for the user. That is, it has a small set of vital functions.
What features do you need first?
Everywhere has its clients with its interests. But often, apps don't help in any way to solve urgent tasks. If you are unsure, make a small questionnaire and give a bonus to your guests for the answer. That way you'll know exactly what tasks a person solves with your help. Don't ask what kind of program product they need — most likely the answers will be from the realm of fiction or irrelevant.
That way you pick a set of 3-5 logically related features that turn the app into a handy tool for your customers. So add something of your own to the essential features that will make it stand out.
What ideas are worth pursuing in the process of restaurant app development?
How can you attract users to your product?
Menu and delivery
During restaurant app development, you should remember that the main feature is the ability to view menus and order delivery with online payment. It is important that the list of dishes be thoughtful. So the user will be convenient to look at and choose their order. And most importantly, ordering through the project should be easier than typing in person.
Finding
For large chains, this option remains in demand. Many people are afraid to eat in unknown cafes or try national cuisine, so when they find themselves in another city or country, they look for a familiar chain, where food is prepared according to a standard recipe. The program product will be a good assistant in this case.
It will be a big plus if you decide to give access to as much information as possible. How busy is your establishment at the moment? What current promotions are there? What dishes won't the customer be able to order right now? You can also implement the possibility of sending notifications to people who have downloaded the app and are nearby.
Bonus system
The developer product should be valuable to the user, and what could be more valuable than a bonus is installing it, using it for orders, accumulating points, etc. The fact is that any bonus system (even offline) has to be well thought out, well organized, and give value to the user.
At the same time, the basic logic of receiving bonuses should be clear before the start of restaurant app development. For a bonus system, you have to write complex code with its sense.
Call the waiter or order yourself through the app
Often the waiter comes up when we haven't yet decided on the order, and then we have to wave our hands. Today's generation has a lot of smartphone experience, and ordering online is more familiar to many. With the help of restaurant app development, you can reduce the waiting time for ordering and increase the loyalty of people accustomed to communication.
Table Reservations
This is an essential feature, as no one wants to walk around town looking for available tables. Unfortunately, a busy schedule at work often hampered calling in advance. As a result, websites often perform this function poorly. So if your program project does an excellent job as a receptionist, it will have fans. As long as your restaurant has good food.
Another essential task that can partially be done with a developer product is encouraging people to book a table with you — the same promotions, bonuses, and individual invitations.
Attendance and payment history
Not all products for restaurateurs have this option. It is not always clear why this information should be shown to the visitor. What does the visitor need it for? For example, if a customer has a particular preference, he needs to get quick access to the past order and repeat it. Or you offer a free meal when the check reaches a specific value. The person sees what to strive for and chooses.
Interactive
Some sizable chains in the process of restaurant app development rely on interactivity. And the owners of such networks value users' involvement.
The implementation of interactive features and functions is limited only by your imagination and budget. Modern programming capabilities and smartphone performance allow even the boldest concepts to come to life. Use it for marketing purposes.
Integrating product with other services
Let's say your app simplifies the user's life and is valuable. But what about you?
How can you make the app simplify internal workflows?
Website integration. The menus on the site need to be up-to-date. There's no need to transfer data to the app when the integration with the site is set up. An irrelevant menu sets the clients against you.
It integrates with the CRM. All information on orders goes straight to the general CRM. This saves employees from unnecessary work, which can lead to the loss of valuable data.
What do you need to consider when developing?
Study competitors and clients. It's a good idea to do market research and find exactly what attracts visitors. What do you do better than others? Then, in your project, focus on these strengths of yours. It would help if you had restaurant app development to get closer to your customers. And you can only get tighter when you get better.
Stable work. There is no use in a tool that does not help close any problems and, even worse, prevents them from being solved. The logic of the app should be simple. If a customer can't place an order through your app, he'll leave and not return.
The app should be convenient not only for users but also for the employees who process orders. Therefore, the app should be integrated with your systems and services if your budget allows it. This will make your work much more accessible and ultimately increase your profits.
Budget on restaurant app development. This question is a double-edged sword. Think also about the profits you want to make. If your appetites are large, templates won't work for you. Native unique restaurant app development is expensive, doesn't give instant results, and requires constant promotion and work by marketers after the release.
Is there an alternative? Think of another way to solve the problems. Maybe you should start a social networking group, or an Instagram account, develop a loyalty program or move to a new facility. Today you need to offer your customers something they can't do without.
Think about the future. This is how, gradually, the big global chains are introducing apps into their business. You have to take their example to the best of your ability.
Choose a contractor and invest in the future of your business today.