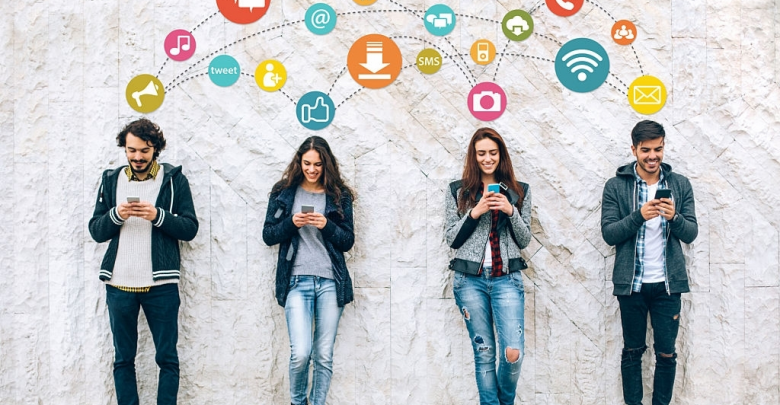 Social media is a great sensation in this e-commerce world. Nowadays no business cannot be successful unless its brand is socially present.
Generally, 2.96 billion people are using social media. So with the great influence of social media, your business can be the largest platform to connect people and do business effortlessly.
This is a great network for consumers as well as for the retailers because it gives more options than ever before for making any purchase. But for online store owners, online business is a very competitive industry that you need the best strategies to reach the target audience if you approach in the right way.
Ecommerce social media is practicing the market at a global level. Online stores and businesses can use social media to build brand awareness, attract more followers, and generate more sales online. Companies can also use the power of social media to get their brand, profiles, and products to be shared online.
So, whether you are a passionate social media marketing agency or expert, or a startup, there is still a demand for social media to grow your eCommerce business. We are going to review the complete guide to using social media platforms for eCommerce website design that sells here, in this article.
A Complete Guide to Use Social Media Platforms for eCommerce Website
To Connect with Customers
Customers can share and recommend your brand on social media. This way you can expand your business at the global level. You can make your customers satisfied if they want to make a purchase.
Social media plays a central role in building any brand and giving it recognition. It is important to optimize your social media profile like we optimize the website. Always include the keyword in your social media biography. It also increases the rank of your social media profile and it works as an asset to your brand.
Drive More Traffic
eCommerce can engage in more traffic with the help of social media. You can increase conversions and sales. Your users can approach you on different platforms like Facebook, Twitter, Instagram, etc. Also, customers or visitors like to approach social networks in comparison to the website because they can find everything with ease. This also increases the retention rate.
Create an Image of Your Brand
Before approaching social media, it's imperative to make your game strong online among so many competitors.
Having brand recognition is one of the marketing strategies because users like to buy products from those brands that have a significant appearance online. Social media helps in creating the brand image easily and effortlessly in comparison with traditional media.
It helps in attracting an audience that makes your brand look better even when your users don't want to buy. You can consider some factors like:
Creating a neat and clean profile on social media platforms such as Instagram, Twitter, and Facebook.
Make the cover story on Facebook more appealing.
Visit at least five times a day.
Do updations regularly.
Make your page user-friendly.
Improve the Reach of Your Brand
It's important to create a vast network on social media to support popular social networks. You can improve the reach by online review sites, Q&A platforms, etc. Social networks can review the sites where users can trust each other and you can use them as an advantage.
61% of shoppers read online reviews before deciding on a product, and 88% of consumers consider online reviews to follow their personal recommendations.
It simply implies that you should both focus on the review sites as well as the other well-known social media networks, like Facebook, Instagram, Snapchat, and Twitter since they offer advantages that you won't find anywhere else.
You Can Add Graphics
Make your website more interesting by adding images, figures, and some audio, and video content because these things make the site very interesting and lively. It will increase the visibility of your audience. Here are some key points that will make the site very eye-catching such as:
HD pictures
Vibrant colors
Well-designed layouts
Visuals that tell stories
Visuals focusing on services and products
Social‌ ‌Content‌ ‌
Content‌ ‌is‌ ‌always‌ ‌the‌ ‌king‌ ‌whether‌ ‌you‌ ‌run‌ ‌a‌ ‌website‌ ‌or‌ ‌create‌ ‌a‌ ‌social‌ ‌media‌ ‌account.‌ ‌So‌ ‌creating‌ ‌good‌ ‌content‌ ‌is‌ ‌a‌ ‌necessity‌ ‌in‌ ‌digital‌ ‌marketing.‌ ‌
For‌ ‌the‌ ‌content,‌ ‌you‌ ‌need‌ ‌to‌ ‌do‌ ‌the‌ ‌right‌ ‌keyword‌ ‌research‌ ‌to‌ ‌get‌ ‌the‌ ‌best‌ ‌content‌ ‌ideas‌ ‌that‌ ‌will‌ ‌reach‌ ‌your‌ ‌target‌ ‌audience‌ ‌that‌ can ‌clearly‌ ‌define‌ ‌your‌ ‌brand.‌ ‌Keywords‌ ‌are‌ ‌specific‌ ‌words‌ ‌that‌ ‌any‌ ‌business‌ ‌will‌ ‌specifically‌ ‌target.‌ ‌The‌ ‌target‌ ‌keywords‌ ‌that‌ ‌are‌ ‌sorted‌ ‌in‌ ‌the‌ ‌google‌ ‌search,‌ ‌will‌ ‌help‌ ‌to‌ ‌determine‌ ‌the‌ ‌terms‌ ‌and‌ ‌phrases‌ ‌that‌ ‌are‌ ‌most‌ ‌often‌ ‌searched.‌ ‌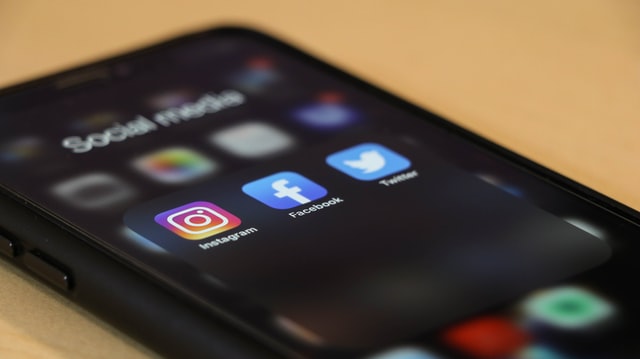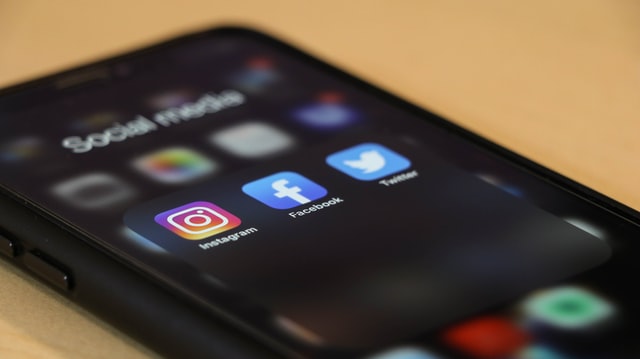 Singular‌ ‌words‌ ‌to‌ ‌complex‌ ‌phrases‌ ‌are‌ ‌used‌ ‌in‌ ‌SEO‌ ‌keywords‌ ‌that‌ ‌help‌ ‌the‌ ‌website‌ ‌ ‌attract‌ ‌a‌ ‌relevant‌ ‌and‌ ‌organic‌ ‌audience.‌ ‌
Do‌ ‌post‌ ‌regularly‌ ‌and‌ ‌add‌ ‌a‌ ‌valuable‌ ‌and‌ ‌meaningful‌ ‌piece‌ ‌of‌ ‌information‌ ‌to‌ ‌your‌ ‌customers.‌ ‌Make‌ ‌sure‌ ‌you‌ ‌add‌ ‌images,‌ ‌video,‌ ‌infographics‌ ‌along‌ ‌with‌ ‌content‌ ‌this‌ ‌helps‌ ‌in‌ ‌enticing‌ ‌more‌ ‌customers.‌ ‌ ‌
You Can Add ‌Links‌ ‌ ‌
To‌ ‌get‌ ‌more‌ ‌users‌ ‌on‌ ‌your‌ ‌social‌ ‌networking‌ ‌account‌ ‌is‌ ‌the‌ ‌main‌ ‌goal‌ ‌for‌ ‌any‌ ‌organization.‌ ‌If‌ ‌you‌ ‌want‌ ‌the‌ ‌audience‌ ‌to‌ ‌spend‌ ‌more‌ ‌time‌ ‌on‌ ‌your‌ ‌articles,‌ ‌then‌ ‌it‌ ‌is‌ ‌an‌ ‌easy‌ ‌way‌ ‌to‌ ‌link‌ ‌your‌ ‌article‌ ‌internally.‌ ‌
Add‌ ‌the‌ ‌links‌ ‌on‌ ‌your‌ ‌account‌ ‌so‌ ‌that‌ ‌users‌ ‌can‌ ‌link‌ ‌to your‌ ‌website‌ ‌directly.‌ ‌Linking‌ ‌internally‌ ‌keeps‌ ‌the‌ ‌content‌ ‌structured‌ ‌more‌ ‌organized.‌ ‌
This‌ ‌technique‌ ‌assures‌ ‌that‌ ‌google‌ ‌web‌ ‌spiders‌ ‌easily‌ ‌crawl‌ ‌through‌ ‌the‌ ‌content‌ ‌and‌ ‌with‌ ‌this,‌ ‌your‌ ‌old‌ ‌posts‌ ‌will‌ ‌also‌ ‌fetch‌ ‌more‌ ‌traffic.‌
Wrapping Up
Above we have discussed the quick guide to using social media platforms for eCommerce Websites. With patience, persistence, and better strategies, you can make your company work proficiently.
This guide will give you fruitful results in the long term and a customer-centric approach to making a successful marketing campaign.
Hopefully, you understand the article.
If you have any queries. Feel free to ask in the comment section below.
Thank you for reading!