Blogging
Practical Steps to Improve Your Website's Domain Authority
 How to Improve Domain Authority of Blog or Website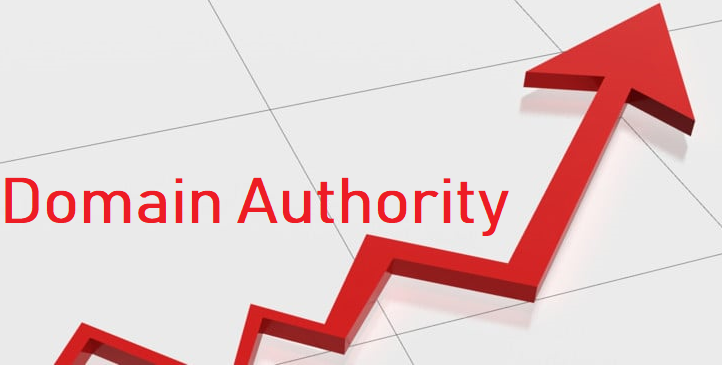 Having a website is fun but when it comes to being professional, websites can be a very useful tool for improving your business's worth and they can also play a vital role in generating money. You might think that operating a website is a very simple job as you just need to think of an idea about the content and just start the website but there is much more to it when you want to earn some money with your website. There are lots of factors to consider before hoping to get any money from your site. From search engine listing to domain authority to your website's link profile to a number of visits you have per day; website handling is a full-time job that requires the full and undivided attention of a developer.
What is Domain Authority DA
You may be wondering what domain authority is? In simple words, domain authority is a ranking process introduced by MOZ that shows a specific number for your website from 1 to 100. The higher the number, the better domain authority your website has. This domain authority not only makes the website preferable for search engine crawlers but it also gives you extra support for getting higher search engine ranking from Google. If you are searching for some key ideas and step about how to improve your website's domain authority, take a look below and you might find the answer to all of your questions.
Practical steps to improve your website's domain authority
Just go through the article and find some realistic ways to increase domain authority of your website amazingly;
Invest some efforts in off-page SEO

This is perhaps the most important part of improving domain authority of your website. The link profile that your website has is very important for the overall domain authority. With the link profile, not only those analytical systems evaluate what should be the rank of your domain but this is something that helps with search engine ranking as well. A website has a good link profile when it has lots of external backlinks and these backlinks are from high authority and relevant websites. While building links with other websites, remember to check if they have good content and higher page ranking as it will also benefit your website more than you can think.
Improve on-page SEO

How to improve your website's domain authority can be answered in one simple step; improve the on-page SEO of your website and see the improvement in your own eyes. On-page SEO includes everything from including keywords to your page to adding informative content on the website to putting helpful headings in between the paragraphs. Whatever you can relate to the content of the website is about on-page SEO. It can also be implemented to videos and images because they also have a description at the back end.
Work on technical SEO of your website

Unlike on-page and off-page SEO, technical search engine optimization is something that you just need to do once and if you do it right in the first place, there is no need to deal with it later. In simple words, technical SEO is a group of tasks that you need to perform on your website to make it more search engine friendly. It includes creating a sitemap of your site and submitting it to search engine, use some tool i.e. fetch to ensure Google that the search engine can easily crawl through your websites and register your site with Google search console.
Make the website mobile friendly

What's different about internet use as compared with last 10 years is that now people don't need a computer to browse a website. With the smartphone and tablets PCs, they have the ability to browse the internet on the go. When it comes to website's domain authority, if the system detects it's not sophisticated or suitable for smartphones, it drops your domain authority. Make sure to ask the technical team or developer of your website to make it mobile browsing friendly.
Improve speed of your website

When was the last time you visited a slow website and thought; this is fun. I should visit this website again sometime. Perhaps the only thing that keeps your website from getting more visitors is the browsing speed it has. The websites that have better browsing speed are preferred by search engine crawlers and the speed can also enhance your domain authority ranking. Make sure to migrate to a better or higher quality server for better speed and remove unwanted plug-ins from your landing page so it can work and open faster. You can also boost your web page speed by taking on essential steps to speed up your website. If you have done everything else perfectly for your website but it still doesn't show improvement in ranking, perhaps increasing the speed of your site might answer the question; how to improve domain authority.