Internet
What is a Cloud VPN and What are its Alternatives?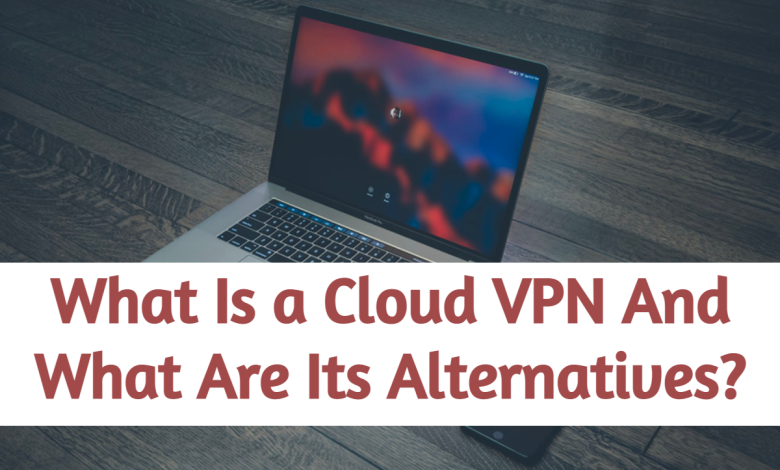 Network security is a pressing matter for businesses big and small. Data breaches, hacking and other cyber attacks cost organizations significantly, whether that is financially or reputationally.
Virtual Private Networks (or VPNs) have been around for a while now and are a popular method for protecting privacy. As technology has advanced in recent years, VPN-type solutions have evolved.
What is a VPN?
For a long time, organizations and individuals have employed the use of Virtual Private Networks to protect data and prevent tracking. These VPNs work by encrypting the connection or rerouting the connection so that the IP address is changed.
VPN tunnels can be used to mask the fact that you are changing IP addresses and therefore makes the connection harder to detect. For businesses, VPNs can encrypt traffic flow between a user's device and the enterprise network and permit them access to internal resources.
Introducing Cloud VPNs:
Previously, employees working from anywhere other than their usual office would need to use a remote access VPN to access applications on the company's server. However, new cloud technologies have recently emerged and more and more businesses are moving towards hybrid or remote working models, and as a result, have started moving away from in-house data centers and begun implementing cloud-based solutions.
A cloud VPN alternative for business has become a necessary investment as traditional VPNs do not usually support working in a cloud-based environment and provide an adequate level of security.
With a cloud VPN in operation, device users can access a company's internal server with applications files and data through a website or application on their device. Cloud VPNs can make the company's IT infrastructure more agile and scalable, which is important for the company's still expanding and/or operating in a hybrid or remote way.
The Benefits of Using a Cloud VPN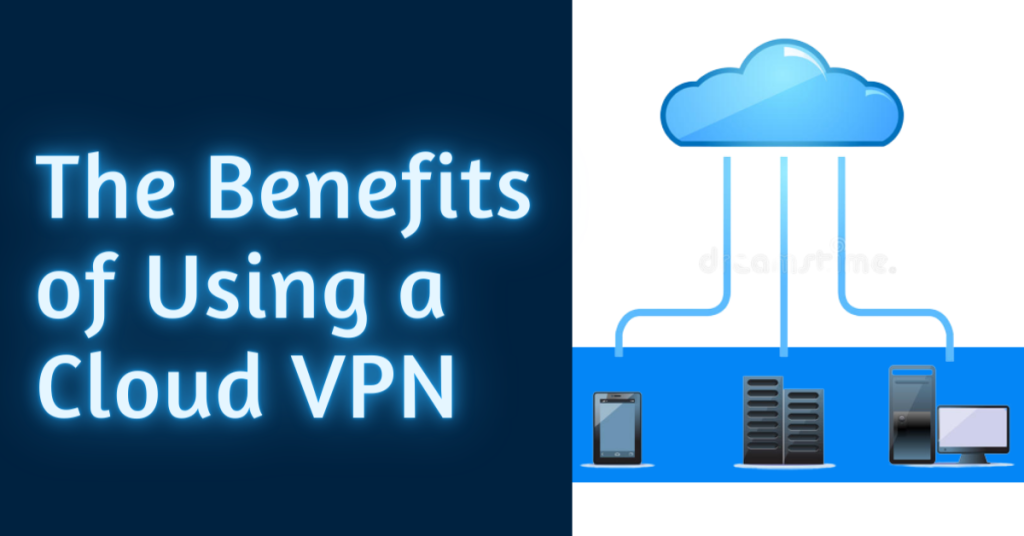 Minimal internal resources are required and deploy and run cloud VPN
Many IT and network security teams list a lack of resources as one of their top challenges in meeting cybersecurity compliance requirements. One useful thing about a cloud-based solution is that it does not require the deployment of hardware.
Furthermore, cloud VPN is usually run as a service by a vendor, this means that a whole IT team is not needed internally to deploy or maintain it. Instead, the service provider will set it up for you and will be responsible for running its operation.
As a result, IT security staff can dedicate their focus to other important matters such as identifying cybersecurity risks before they become an issue and remediating vulnerabilities in the network.
Network latency is no longer an issue
Traditional virtual private networks are well known to increase network latency, delaying the user from accessing an application or data as all traffic must be routed through the on-premises network. However, with a cloud VPN, remote access is secure and direct as the user connects to the secure cloud server.
Authentication for cloud-based applications
Another bonus that comes with deploying a cloud VPN is that it provides a user authentication service for cloud-based files and applications. This is particularly useful for organizations where data sharing and the exchange of information is important and carried out on a large scale.
Considerations for Using a Cloud VPN
Passwords
You will have heard it time and time again but strong and secure passwords are vital for maintaining network security. These strong passwords and access keys should not be stored within the organization's VPC if possible.
This provides another safeguard and the data makes its way through the cloud VPN infrastructure.
Firewall rules
Firewall ways should be applied at each VPN gateway. The organization can control how much traffic is traveling across their cloud VPN tunnels and add extra security at each end.
Alternatives to VPN and Cloud VPN
Proxies are an alternative to the VPN but typically provide less security. A proxy is a program that relays the user's connection and lacks any form of encryption. Proxies were often used before VPNs and cloud VPNs became popular.
One benefit of using a proxy is that it is often free, so is better than nothing for those lacking financial resources. Users should be cautious of free proxies that collect data.
Shadowsocks are an Upgrade From Proxies
Shadowsocks are a type of encryption and can be used to get past firewalls and other blocks. Something to note with shadowsocks is that they are not suitable for torrenting.
Overall, the cloud VPN is a great step up from the traditional VPN and provides flexibility for organizations as they grow and implement more hybrid ways of working. A cloud VPN does not need to be difficult or costly to deploy with the right service and can take away some of the pressures that IT and internal network security teams face on a day-to-day basis.