TikTok
Old Grannies- What Is The Reason for Popularity of TikTok Memes?
Old grannies TikTok memes are a social media sensation activity that was initiated by different by to make fun of the pictures and videos of old folk ladies. TikTok is the world's largest social media platform which allows creators to make videos on their content. Many people are using TikTok to watch different that entertain them. Most of us use TikTok daily to watch the trendy videos from our favorite creators. It is the only smooth platform where you can gain much honor and follow through with the power of your content. There are billions of videos are available over TikTok, some of those are created to make fun of others, and some are providing many positive lessons in short videos. Video content of different categories is allowed over this platform. Let me explain grannies' memes in detail.
What are Old Grannies?
Old Grannies are the most respectable and loving members of every family. If you watch videos on TikTok, then you'll be aware of the video clips of old granny. These grannies are circulating onto every account due to their exceptional and humiliating nature. There are multiple accounts on TikTok that are posting the latest old granny clips just to entertain others through making different TikTok memes on Grandma of the old century.
Many people love to see old grannies doing beautiful and cool activities, as a result, creators' videos go viral. These are also TikTok memes that make people happy and enjoy full. Recently, plenty of creators create a new meme of creating videos by watching the picture of old granny over TikTok and get much appreciation from the public. However, there are also some opposing arguments to this kind of video, as they make fun of old people's serious activities, or to viral their activities to get followers. However, when a granny is playing with some powerful gadgets of the new generation, it seems quite hilarious to us.
Old Grannies Popularity Over Social Media
Old grannies are very popular and famous among social media users. Many grannies are using Facebook, Instagram, and TikTok. They post their daily update on their social platforms with their followers. Some funny grannies like to post their memes and acts. You can also explore these funny grandmas, creating funny and entertaining TikTok memes.
One of the most famous old grannies over TikTok is Grandma Bobbe with 5.2 million followers, she has great affection for her grandson. All of her TikTok memes videos are uploaded by her grandson, and he manages has an account. But the grandma is not a simple one, she sometimes tries to enroll herself in modern technology and ways of doing things. However, her grandson is also promoting her mindset.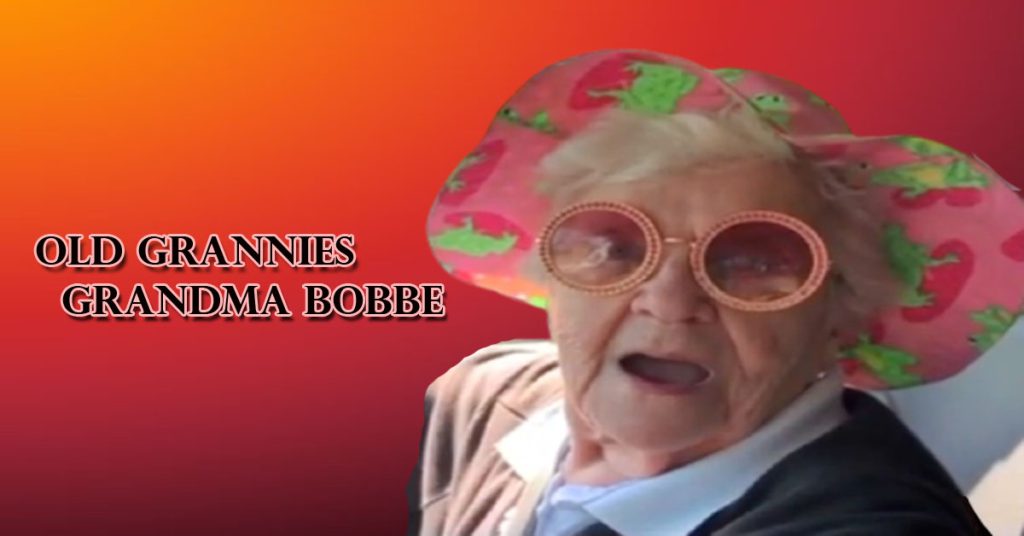 Youtube is a favorite destination for grannies where they used to upload their daily life movements. These videos are mainly related to their funny movements, like climbing trees, makeup tutorials, playing games, gyms, and dancing. The video clip "Chanukah Ha'azi" is one of the funniest, where an old granny bit an old man with her hairpin.
After this trend went viral, Twitter users also make memes over grannies with different interesting opportunities. He explained in various humorous and humiliating ways about the search for grannies on Google.
Google Trends Of Old Grannies
Google also loves a lot with the old grannies. Therefore, they also promote old grannie content. Last time the Japanese video was also uploaded on Google social media platforms. However, after being highlighted by Google, the search volume of grannies also increased over the internet. Google reported that many people search grannies to see their life and activities and the topic has become most famous over the internet. The trend also motivated other grannies to put their contribution to these activities, and many hidden grannies came on the spot.
Mystery Behind Google Searching
The fun fact behind the google search is the only thing that makes you laugh. If you have decided to search Old Grannies on google, you would have enough time and stamina to see their photos. As the photos are not soothing for the eyes. The results will shock you at once. A lot of funny and dangerous pictures will surprise You.
Read More:
TikTok Memes
As TikTok is the hub of this trend, One of the most important things which influence old grannies is TikTok memes. When people started making memes over grannies while searching on Google. A unique culture of old grannies emphasized the people to laugh at them. However, many people were making memes on the side of the grannies, As they are doing good, they also need some pleasure of mind, They did so by making others happy. However, except for TikTok also all other social media platforms boosted this trend. Social media platforms play a very fast role in highlighting any news or issue. It tends to make you famous, even your neighbor doesn't know you.
TikTok's old users also liked this trend. However, the TikTok of old grannies also inspired other ladies to join this platform and to make their happy videos. There are millions of people on this network of different ages and races, but the old people have their distinctive honor and place.
This behavior has also removed the partition of work between old and young. Tiktok is also not only specified for the young generation but everybody who follows the guidelines of Tiktok can join this network. Tiktok was created to entertain the people and they are playing their best role in it.
Final Verdict
Many people were wondering about the old grannies, who are these, where she came from? Why everybody is discussing her everywhere? In this brief note, we have discussed this free happy creature. These are the creature that gains no responsibility, at this age to make themselves busy get involve in many activities. Which are not familiar with her physical and mental approach? So, they become funny characters for all. Tiktok memes also play an inevitable in promoting these old creatures.