Mobile Gaming
The 7 Most Popular Mobile Games You Should Check Out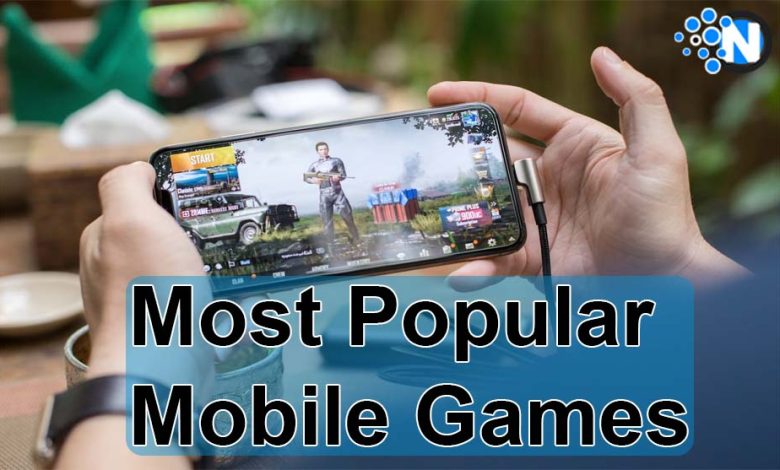 The mobile gaming market is now larger than consoles and PCs combined. It is also the fastest-growing segment of the market. These facts are acceptable considering the widespread adoption of mobile devices worldwide and ongoing advancements in smartphone processors and graphics technology. In this guide, we will discuss the popular mobile games for you.
What are the Benefits of Mobile Games?
Mobile games are designed to play and boost your cognitive skills. Beyond time passing, games have many more benefits for mental well-being. Play the handy games that will boost your skills and provide a good mobile gaming experience. Online gaming's popularity is increasing and has drawbacks, such as addiction and playing during study or work, which can waste time. But playing in your free time to enjoy and freshen your mind will have many benefits. So consider the games with challenging tasks that will boost your hidden skills and sharpen your mind.
Popular Mobile Games
Who is making the most waves? This piece takes you through the seven most played mobile games you might want to try. Here we go.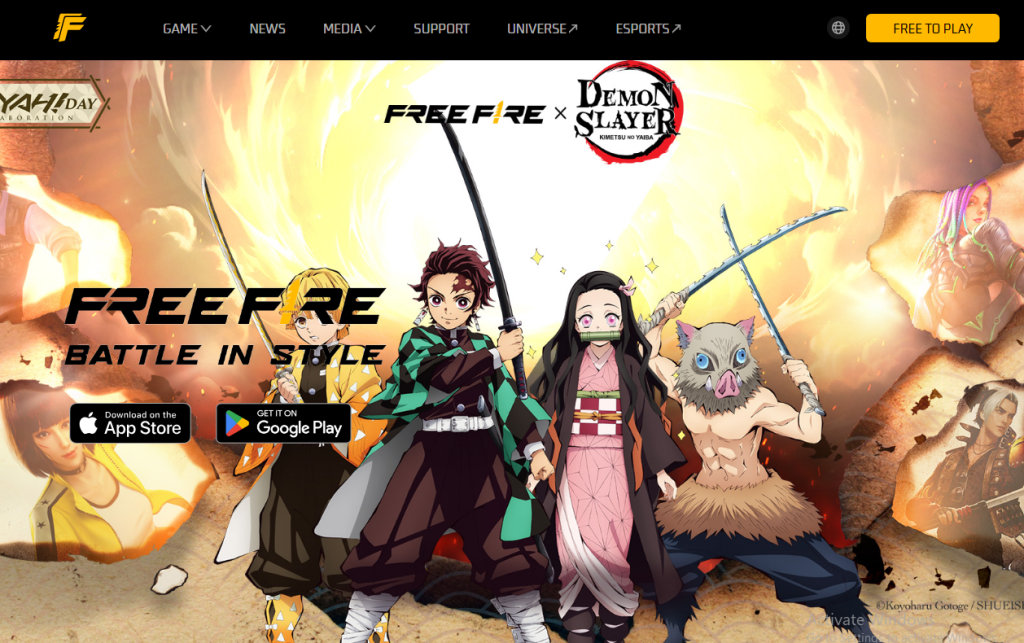 | | |
| --- | --- |
| Total downloads | 1B+ |
| Daily active users | 187m+ |
| OS | Android and iOS |
| Age | 17+ |
Free Fire is a battle royale game from Garena International, the developers behind other popular games like Arena of Avalor, Contra Returns, Garena Undan, Speed Drifter, and more. The game launched in late 2017 and soon became the first battle royale game to reach one billion downloads.
Garena's Free Fire has two maps and 39 characters, each with unique abilities. It boasts a variety of exciting gameplay modes, Ultra HD resolutions, and breathtaking effects. The goal is simple: to be the last one standing.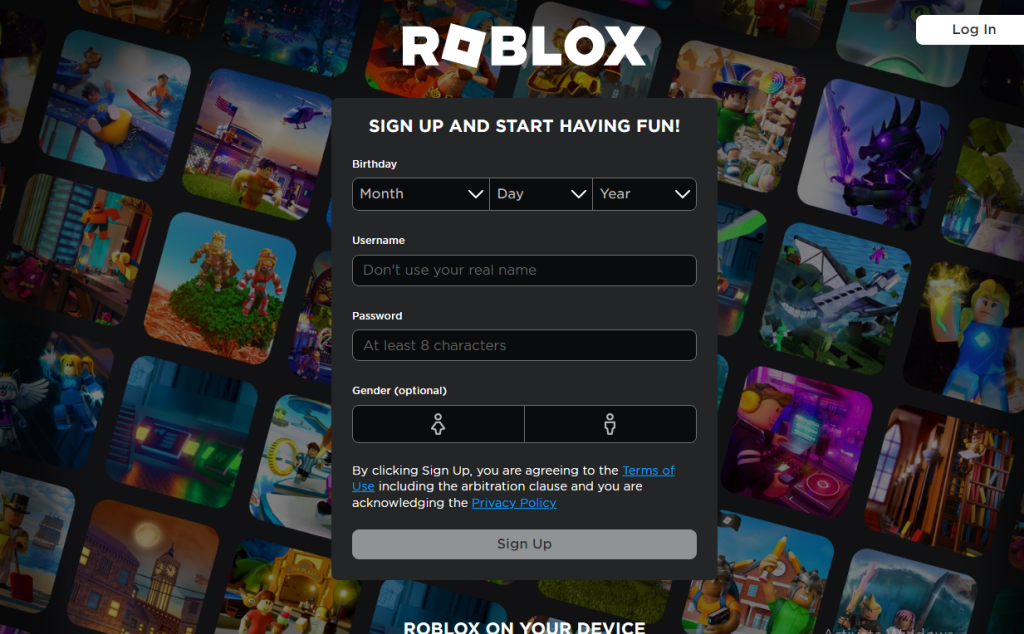 | | |
| --- | --- |
| Total downloads | 383m+ |
| Daily active users | 66.1m |
| OS | Android, iOS, Windows, Mac, Xbox, Amazon Fire, and Kindle |
| Age | Teen |
Roblox is a gaming platform and creation system from Roblox Corporation. It surfaced in 2006 but has received many updates to match current mobile technologies and user needs.
Interestingly, Roblox targets teenagers and is built around mental health, providing a highly social environment where players interact and make new friends. Users can also create and publish unique games using the platform's script language, Lua.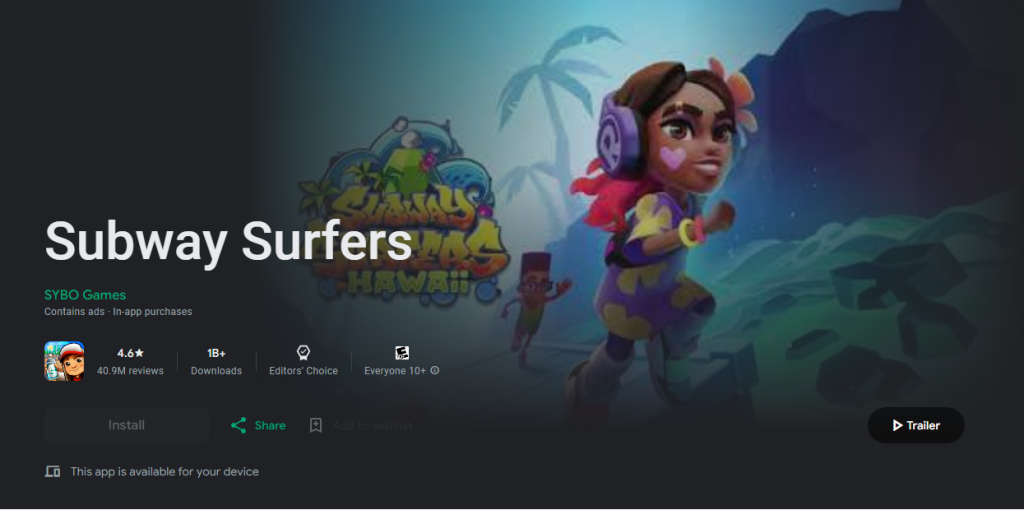 | | |
| --- | --- |
| Total downloads | 4B |
| Daily active users | 35m |
| OS | Android, iOS, HarmonyOS, Mac, and Kindle |
| Age | Everyone (10+) |
SYBO Games' Subway Surfers came into play in 2012 and was an instant hit, enjoying over 400 million installations that year. This Endless Runner mobile game has since garnered a whopping 4 billion downloads to become the most downloaded game in the world.
Subway Surfers is loved for its dynamic and colorful gameplay. It is also relatively easy, and you can play with one hand. All you have to do is jump over hurdles or slide under, collect coins, and hop between trains. It's mostly effortless until you move too fast and crash.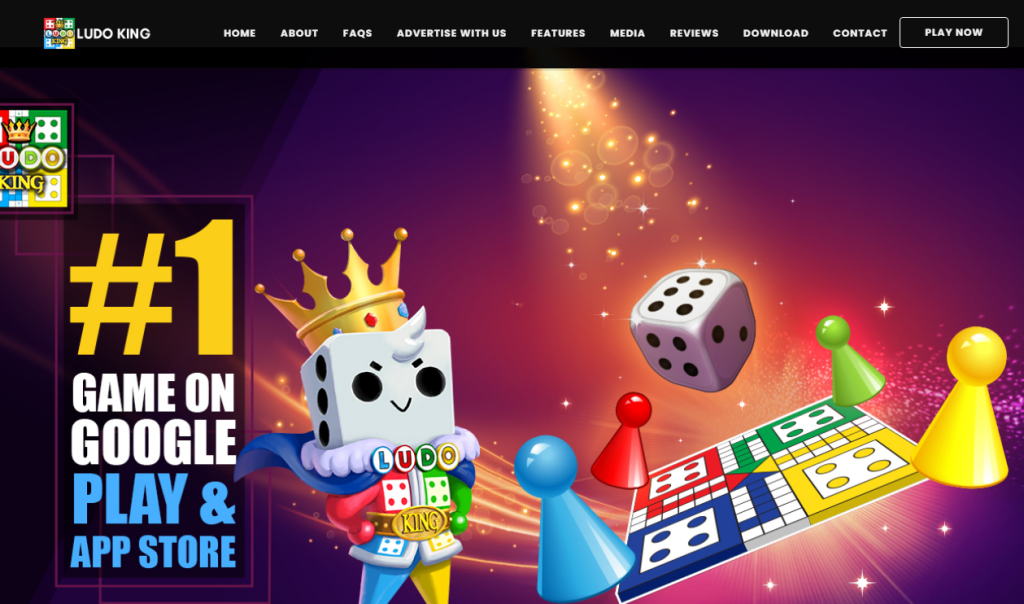 | | |
| --- | --- |
| Total downloads | 900m+ |
| Daily active players | 32m |
| OS | Android, iOS, Windows |
| Age | Everyone |
Ludo King brings the celebrated childhood board game of the same name to our devices. It is a product of India's Gametion Global, which gained popularity during the pandemic in 2020 when most people had to stay indoors.
The game's objective is simple: the first person to get four tokens to the board's center wins. It also involves strategies for winning, such as blocking your opponent's tokens so they can't move further.
Looking behind the scenes, Ludo King supposedly uses the RNG to simulate a die toss. It is reminiscent of the Mines game, where you can't get the same combination consecutively. Still, you may have some incredible winning streaks on your clicks. Ludo also applies matching algorithms to pit players of similar skill levels against each other.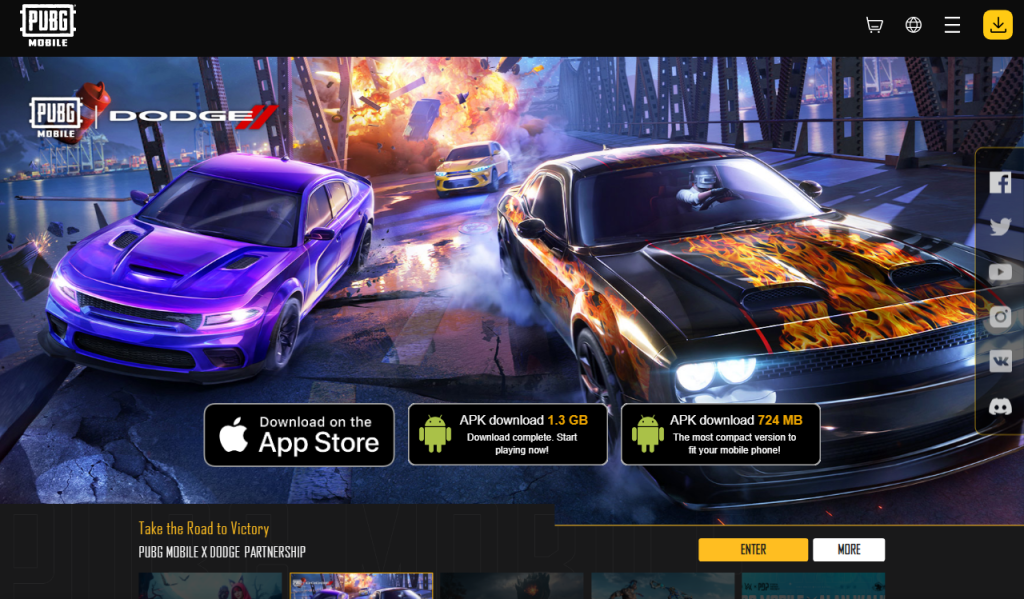 | | |
| --- | --- |
| Total downloads | 1B+ |
| Daily active users | 30m |
| OS | Android, iOS, Xbox, PlayStation, Stadia, Windows |
| Age | 16+ |
PUBG is short for PlayerUnknown's Battlegrounds. It is a product of PUBG Corporation, a software publisher KRAFTON, Inc subsidiary. This battle royale game launched in 2016 and was inspired by the Japanese film Battle Royale.
The areas in PUBG look amazingly realistic. Players drop in to loot the school, hospital, shooting range, stabler, prison, military bases, and more. The game provides an addictive setup with high-level tension, mainly because it is fast-paced and only one person or squad wins each round.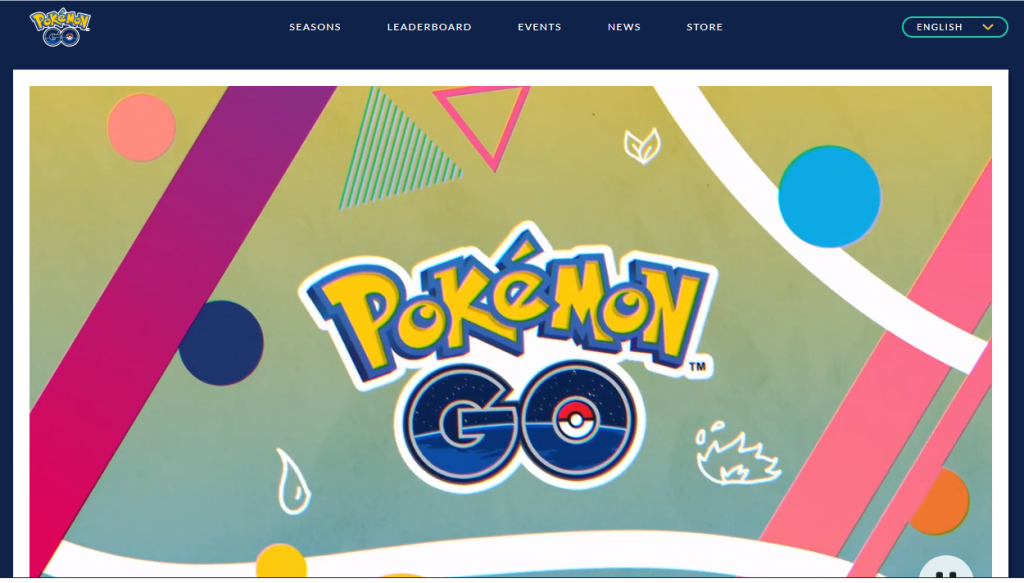 | | |
| --- | --- |
| Total downloads | 1B+ |
| Daily active users | 5m+ |
| OS | Android and iOS |
| Age | Everyone |
This list wouldn't be complete without the 2016 augmented reality mobile game Pokemon Go from Niantic, inc., Nintendo, and the Pokemon Company. The game was an instant hit at launch, surpassing Tinder's downloads in just a few days.
Pokemon Go took the world by storm and has shown no signs of slowing down, perhaps because of how it promotes social interactions and brings people together.
Pokemon characters appear on the game's map as you move around the real world. If you are close enough, you can capture the Pokemon, train them, and battle them against other players.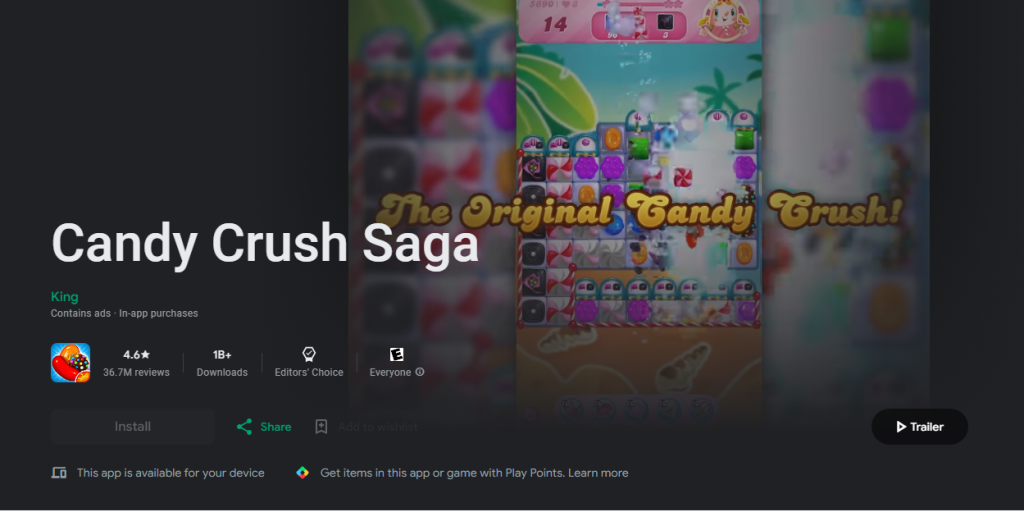 | | |
| --- | --- |
| Total downloads | 2.7B |
| Daily active users | 6.7 -13.23m |
| OS | iOS, Android, and Windows |
| Age | Everyone |
This free-to-play tie-matching video game was released by King in 212 and is one of the best ways to pass time with your device. It has been downloaded nearly 3 billion times over the years and has at least 273 players a month.
The game is simple, easy to learn, and just as easy to play, so it appeals to all generations. However, it is most popular among older demographics who grew up playing Tetris and Bejewelled. The rules: match at least four candy colors and use the bomb to explode the surroundings for more points.
Conclusion
Mobile gaming is more popular than it has ever been, and there are now ground-breaking games available for players of all ages. Your options for gaming while you're on the go are practically limitless. You can choose from anything from simple tie-matching games to fast-paced shooting setups. Playing games that feature complex challenges is a great way to improve your skills.