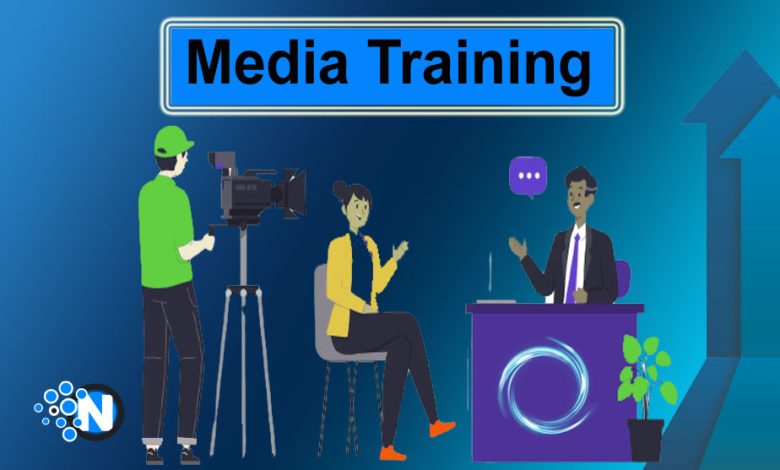 Media training is getting more and more important in this fast-paced environment because of its ultimate impact on the success of a brand or business. Whether you are a public figure or a corporate executive, you must listen to the audience and reach them with the best possible answers regarding the brand's functioning and goals. Hence, aligning with their requirements can improve your chances of success. We have developed this guide to help you learn about best practices for media training, allowing you to navigate through interviews and press conferences conveniently.
What is Media Training?
Media training is one of the most specialized forms of coaching designed to help individuals interact with media effectively. It provides them with essential tactics and strategies to communicate their message precisely, confidently, and clearly in various media settings. As a result, they can understand conferences and public appearances without facing any difficulty and convey their messages and thoughts accurately. Media training mainly covers different aspects of the business, such as handling different questions, interview techniques, and message development. Moreover, it works to improve non-verbal communication. Thus, by providing practical guidance, media training helps individuals maximize their media interactions and enhance their public image.
Best Practices for Media Training
In the under-section, we have elaborated on certain points depicting the best practices you can opt for for successful media training. You must follow them precisely to pocket all the perks mentioned in the previous sections.
Understand Your Audience
Firstly, you must understand your audience and brand voice to determine what kind of queries could be in front of you during a press conference. For example, if you are a technology industry representative, people will ask you about the latest innovations and advancements in the existing products. Furthermore, you may face questions regarding the potential anomalies in the functioning of your tools or software. Hence, you must understand their requirements to handle them accurately.
Research Properly
Next, you must research extensively to learn about the top media representatives coming to the interviews or conferences. It not only helps you understand their tone and working approaches but also directs you to prepare yourself to answer them. Further, you must familiarize yourself with the top media outlets to align your messages appropriately. Also, it is necessary to understand the previous gauge of journalists coming to the interviews.
Prepare Yourself
After understanding the audience and researching the details to determine the tone of journalists and media outlets, you should work to prepare yourself accordingly. Otherwise, you will not be able to handle challenging circumstances. Craft a clear and concise message depicting your key points and also easily digestible to the audience. Moreover, you should prepare yourself for the tough questions, which may cause problems if not handled properly. Besides, conducting mock interviews with the professionals enables you to strengthen your preparations.Good Body Language
Dress Nicely
Dressing also plays a significant role in interviews or conferences. You must pick the clothes according to the occasion's requirements and party themes. For example, you are going to a conference arranged at the birthday party of a big entrepreneur. In such case, you must wear a casual dress. While for the specific business conference, formal dressing is the best option to go with. Moreover, you should match your appearance with your message tone and purpose to influence the clients more effectively and precisely.
Execute the Preparations
After maintaining all the steps mentioned in the above sections, it's time to execute the preparations in the best possible manner to get all the desired perks. Keep your responses focused on your key message to help users understand your consistency and avoid starting discussions about any side topic. You can also leverage the power of bridged statements and quotes to emphasize your message, as it can influence the clients more engagingly than ever. Above all, speaking in sound bites could be the best approach to dealing with customers.
Handle Difficult Questions
Handling difficult questions is not a simple task, as you must be prepared well to answer them. Otherwise, they could create a negative mark on your credibility and authenticity. However, it is a fact that no human being can be very perfect in his functioning. Therefore, you must handle such queries effectively. If you know the answer, you must deliver it to your audience in the simplest way. On the other hand, if you don't know the answer, there is no shame in admitting it.
Listen Peacefully
Listening to the audience peacefully is another important aspect of media training. Most of the spokespersons and representatives of the companies don't follow this principle. Thus, they often miscommunicate the data with the journalists, resulting in several negative consequences later. That's why listening to the audience's queries is required quite peacefully. It not only enables you to learn new things but also helps you provide your audience with the best answers.
Good Body Language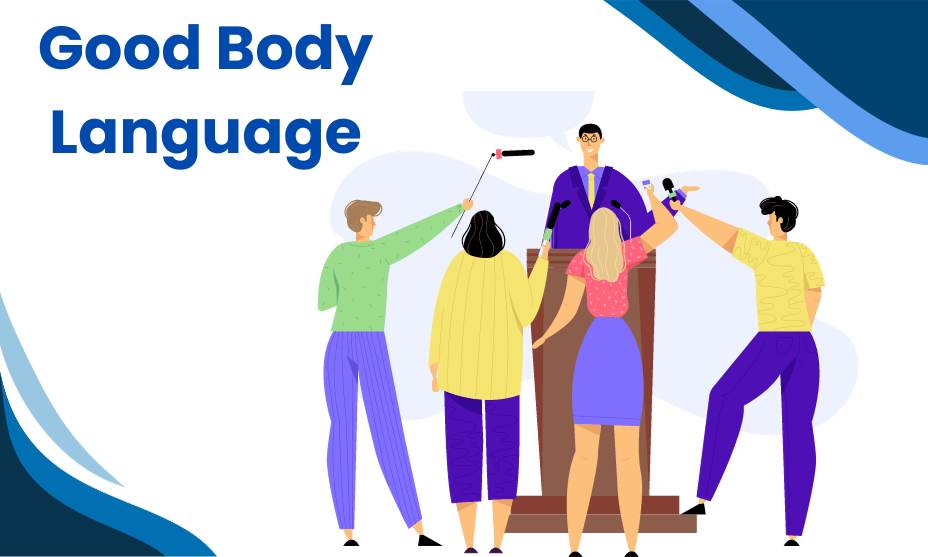 Body language matters greatly during interviews or conferences because it best represents your preparations, skills, and confidence. You must prepare well and convey your message effectively to help the audience understand your brand and efforts. Above all, you should maintain a good posture. Otherwise, there will be no benefit of learning all the answers. A common statement is "first impression is the last impression." The same can be applied in this case. You must work to positively impact the audience by making eye contact with them.
Stay Calm
Whether in the interview or in a conference, you must stay calm to look more confident and be informative. It will authorize you as one of the ideal personalities to represent a brand or a company. Although nervousness is natural and no one can eliminate it, you can control it brilliantly. Take deep breaths and have confidence in your knowledge. As a result, you will have the power to deal with all circumstances. Also, you should avoid speculations as it may lead to inaccuracy and unnecessary confusion, spoiling the whole beauty of media training.
Show Positive Attitude
Media training helps you stay positive during interviews and conferences, as it is the direct route to success. You must be very precise regarding the answers and provide users with the best data. However, if you don't understand the query or if someone is repeatedly going to irritate you with the same question, you must not show a reaction and handle the situation smoothly. As a result, people have very positive thoughts regarding your character and professionalism. Moreover, they will consider your statements more authentic.
Avoid "No Comments"
One major critical issue in interviews arises when you avoid answering any question and say "No Comments." It left a terrible impression on the reporter and users, making them think negatively about your credibility and professional approach. Consequently, you cannot get the desired outcomes as thought. Instead of giving a severe reply, you must elaborate on why you are avoiding that question. Try to add humor in your answer as it positively influences customers and people present at the conference.
Be Transparent
Transparency is another crucial component of media training success. You must not be biased about a single element or part of your company during the interview. Instead, you must admit all the flaws and commit to improving them. Hence, people will acknowledge your honesty, taking you high in this competitive environment.
Engage with Audience
Engaging with the audience is also part of media training. In this highly competitive environment, you must be very focused on building stronger connections with people present in the interview or conference. Providing them with information about your working model and representing your functional capabilities will make them your permanent users, resulting in long-term advantages.
Stay Consistent
Staying consistent in media training is a complex yet necessary task to direct yourself to get maximum benefits. You must ensure consistency in your message at all social media interactions. In this way, you can build credibility and authority, bringing more customers and clients. Consistency is also necessary, as mixed messages lead to unexplainable confusion.
Post-Interview Follow-Up
Even after the interview or conference, you must maintain professionalism to influence people with your functional abilities and commitment to be the best. Moreover, post-interview follow-up involves engaging with clients as described above and handling their critical questions to let them learn more about your company. Above all, you must assess your performance during the whole media training procedure to determine the necessary flaws.
Final Verdicts
Media training is essential for all individuals, especially those who interact with the media. It includes understanding the media landscape and preparing properly to execute interviews effectively. Moreover, follow-up is crucial to ensure your message resonates with your target audience. Some other critical strategies for successful training are establishing good body language and showing a positive attitude to the client's queries and statements. By mastering these best practices, you can confidently communicate your message, credibility, and impact in an ever-evolving media environment.