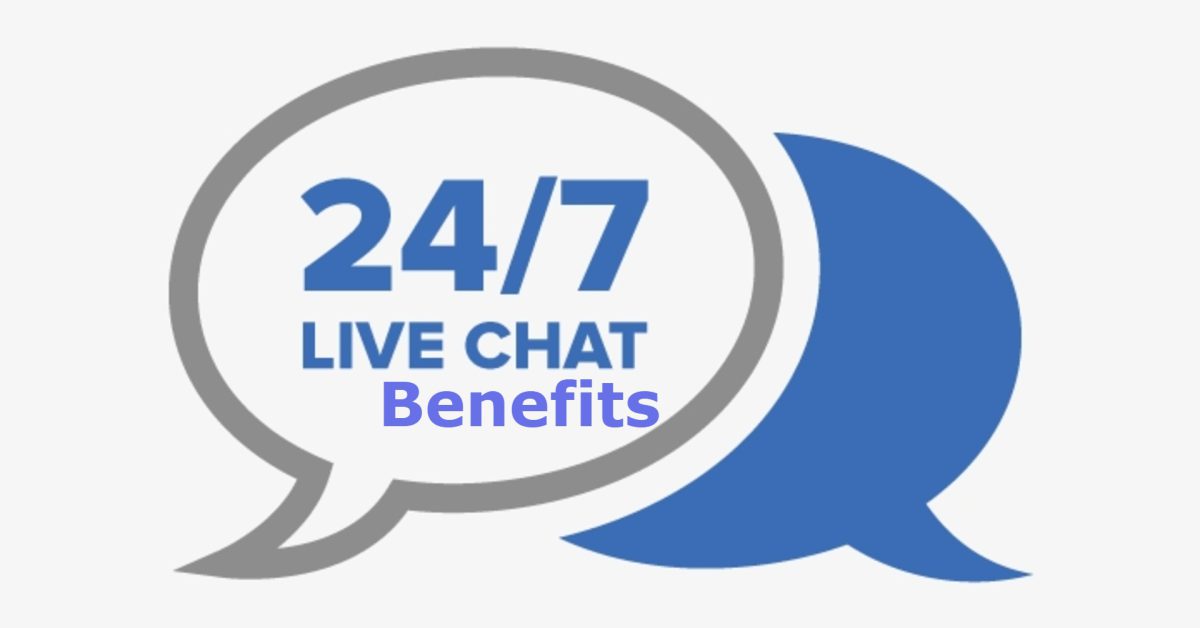 Modern consumers want quick, efficient, and convenient interactions with brands they love. Providing them with that kind of interaction and engagement is only possible when a brand knows exactly what type of communication channels their customers prefer. Making sure the communication channel a brand is using perfectly aligns with customer needs and changes is another best way to keep customers engaged effectively. Live chat is one of the most effective channels to provide customers with an excellent experience and respond to their queries in real-time.
The advantages of live chat integration on the business website go beyond just providing customers with a quick and convenient way to get in touch with a brand.  
In this blog post, we will shed light on live chat benefits that businesses cannot ignore in this competitive landscape.
Live chat improves the support experience for customers
The reason modern consumers prefer to interact with brands via live chat is that they get their queries responded to quickly even in real-time. Live chat is a great way for customers to get in touch with brands and businesses and discuss problems and issues to get appropriate solutions immediately. For instance, if a customer is on your eCommerce store for buying a product but is not sure how to proceed with the payment and check out. This is where live chat can come into play and help him/her immediately communicate with the representatives of the company to complete the checkout process. This feels much better than making a call or sending an email. This also improves conversion rate and increases sales as well.
Meets the preferences of Gen-Z
In this digital world, live chat is a much-preferred communication method for new-age customers. More and more businesses are integrating advanced live chat software on their websites because customers prefer to contact a business or company via live chat in real-time situations. When they are able to reach and interact with your brand whenever they want, you are better able to build credibility and gain a competitive edge as well. Live chat allows customer support agents to deliver a personalized and better experience.
Influences customers in decision making
By interacting with a brand or its agent in real-time, customers can make informed buying decisions. When queries are responded to at the right time, this makes buying journey a lot easier and smooth for customers. When live chat software is integrated with website analytics and user behavior, agents can personalize their answers based on customer needs and preferences to influence customers in decision making. Quick support and effective engagement also have a huge impact on customers and encourage them to make purchases by streamlining their buying journey. This also increases the level of engagement on the business website which boosts the overall SEO efforts of the company. Furthermore, live chat can be routed by agents across appropriate agents or sales staff to resolve customer queries in the best way possible.
Live chat boosts the productivity of the support team
Live chat is a great tool to improve the productivity of customer support teams. Agents listening to customers via chat can juggle multiple things to respond to customer issues efficiently. For instance, if they need to access customer data or other sales reports, they can easily do the job at the backend to deliver an excellent experience by using available details or information. Chatbot integration can also help brands respond to common customer queries with fewer to no human interaction.
Increases customer engagement
When your website is operational with a live chat feature, you are more likely to see increased interactions with customers. A big number of customers like to switch to using the chat window instead of sending an email or making a call. Live chat makes it possible for customers to get their queries resolved without giving up something most important. This also gives your customers a good reason to effectively engage with your brand and stick around. Displaying the name and photo of the available agent can give your live chat software a real feel.
Increased Sales
According to experts, the availability of live chat helps to increase sales exceptionally. Numbers show that live chat can drive up to 5% more conversions. Instead of considering it a help desk software, you should utilize it as a sales tool. Brands can effectively reduce dropouts during the buying process by supporting their customers via live chat. For instance, a customer can reach your support team to ask questions when filling out the order form to complete the sales process effectively. And if you respond to all customer questions accordingly in real-time, customers will probably come back for more purchases after completing an existing one.
Final Verdict
No matter what type of business running you are, harness the power of live chat right now to meet and exceed customer needs and expectations. Not only for customer support, you can also use live chat as a sales tool to influence buying decisions of your customers.