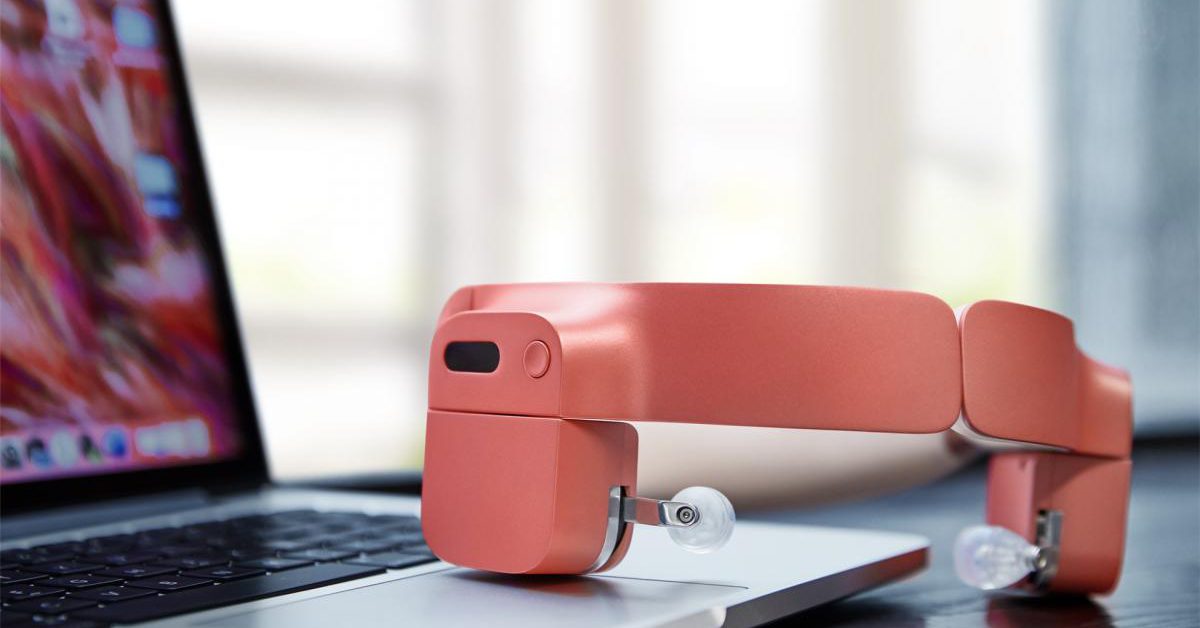 Enjoying a good night's sleep and feeling relaxed at the end of a busy day is important for both mental and physical health. But not everyone can enjoy them both due to several reasons. While there are so many natural ways to get to sleep and relax, nothing can beat the comfort that a gentle head massage brings. But buying a spa membership for this purpose could be expensive and unaffordable for many people. This is where spending money on LEROU- a finger simulated head massage robot could be a great move.
What is LEROU?
LEROU is a portable head massager robot that can make you feel relaxed even without hindering your work routine. While using this massaging robot, you will feel as if a human is massaging your head manually in real. It helps you feel relaxed and improve your sleep quality so you can enjoy a good night's sleep to stay fit, healthy, and active. LEROU head massaging robot has changed the way we relax and sleep no matter where (at home or in the office) we are. This massaging robot is very easy to use. It provides quick relief from strain and makes you feel relaxed. Using this robot is as if someone professionally trained is massaging the user in real to make him calm down from being upset or stressed.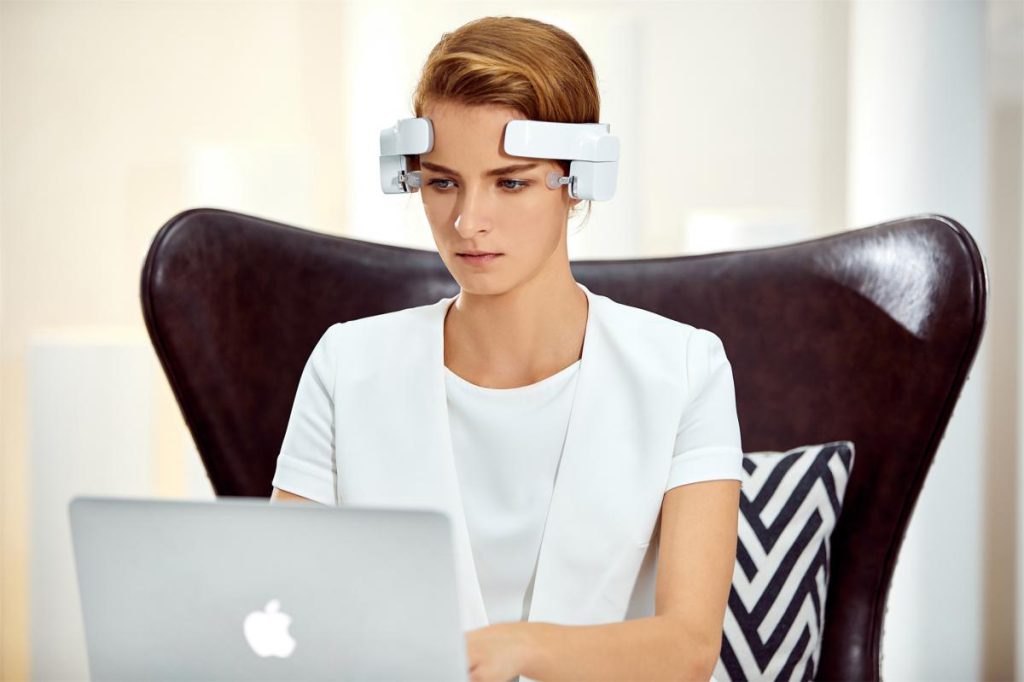 The Head-Mounted Robot Automatically Massages Your Head
The LEROU head massager comes with human massaging replication techniques and put the entire massaging process on autopilot. You just need to turn this head massaging robot on and put it on your head. You are all done and just carry it wherever you are going or whatever you are doing. You don't need to hold it yourself but just place it on your head and let the robot do its job to make you feel relaxed or sleepy.
The shell of LEROU is made of high-quality PC+ABS materials. It features a steel ring inside the back ring to keep the clamping force or the robot stable to keep it from shrinking. The area of the robot which is close to the head is made of sponge and leather to make it comfy. The magic lies in its soft and comfortable finger-like tips that massage your head. It pretends the real human fingers are massaging your neck, temples, and behind the ears. It is the best way to get a quick head massage even while you are working in the office, walking around, traveling, or just doing household chores.
How to Use LEROU?
The LEROU robot is very easy to use. Just press the power button for 3 seconds to turn it on or off. Once turned on, simply place the robot on your head and it will start massaging your temples and head. The best part of this head massaging robot is that you don't need to hold anything and it will start massaging your head automatically to make you feel as if a human is massaging you.
The LEROU comes with a comfortable and ergonomic design to make it fit any human-sized head. The massaging heads are made of soft food-grade silicone to make it lighter on your head. It has a silent motor powered by a 450mAh powerful battery to provide you with 3 hours of massage on a single charge. However, you should use this head massager for about 7 minutes in one go.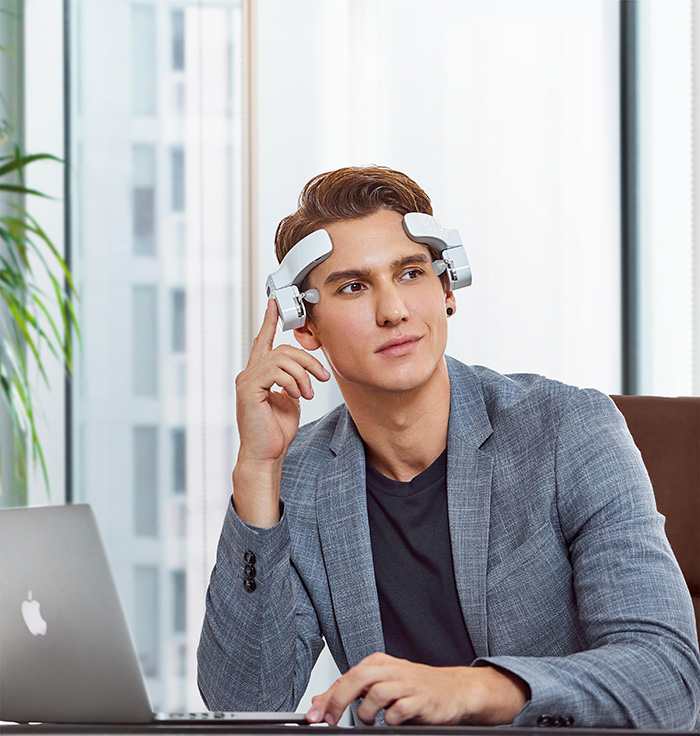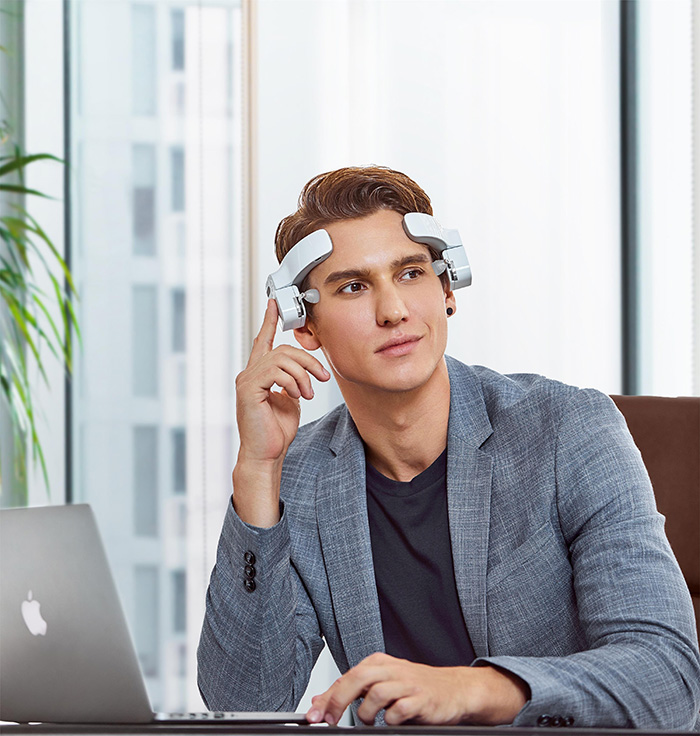 Experience a New Level of Relaxation with LEROU
The LEROU is the world's first finger-simulated head massaging robot. Unlike traditional massagers, it doesn't use any vibration, microcurrent, or airbag compression. It delivers a whole new level of relaxation that feels like manual massage movements because the buds rotate in one direction automatically. They make 10 laps forward and 30 laps back in the same direction. So, it makes you feel someone massaging your head in real. The LEROU is very easy to wear on your head for a head massage. You can also wear it backward to massage behind the ears or around your neck to massage your neck area.
The best thing about LEROU is that it is portable and lighter on the head. It comes in a size of 7.6''x7.2'' x 2.6''. It is lighter as for just 350g. The robot takes just 2 hours to power up its battery using a USB-C cable. LEROU also comes with a classy and handy storage bag for convenient portability.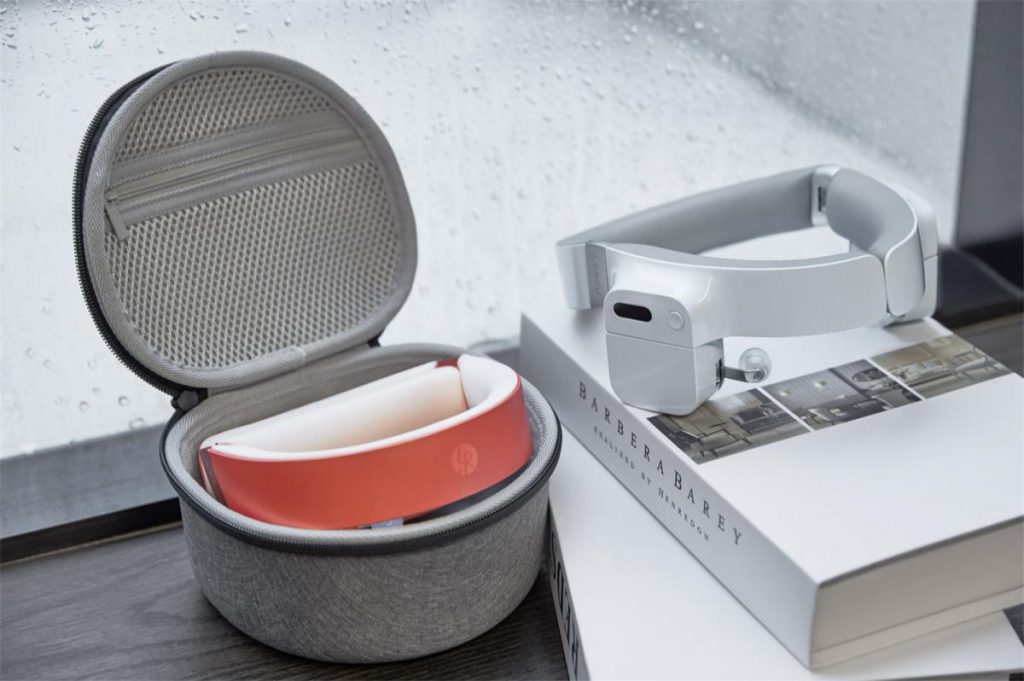 You can carry it anywhere you want for a quick and comfortable massage even while working in the office or spending time on household chores. If you often feel trouble getting asleep at night, you can put it on your head to get an immediate massage and fall asleep comfortably. This amazing wearable head massager is available for $299 in two colors, white and red. You can visit the official website of Indiegogo for more details about LEROU or their other projects.