Gaming
Immerse Yourself in Adventure with Escape Games for Android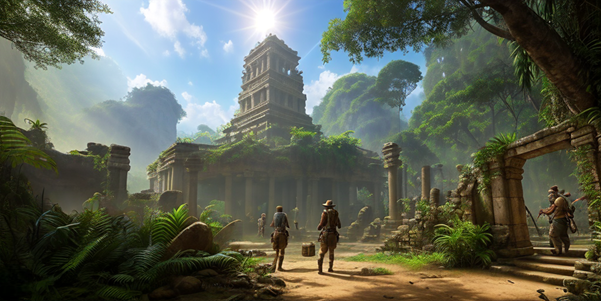 Adventure Escape Mysteries is a game developed for smartphones by Haiku Games Co; it is a genre adventure puzzle. The project combines several different games that differ in characters, plot, and design. One of the main advantages is Escape Games for Android free download; although the game contains ads, it does not affect the gameplay much.
What is the Escape Genre in Mobile Games?
Escape games have always been popular among mobile gamers because they are challenging and provide a thrilling experience that can keep players engaged for hours. Indie studios often release the best free escape games Android projects. Such studios frequently outsource game art to speed up the release of projects like Adventure Escape. This positively affects the quality and level of graphics and the visual aspect of the games that some users play in one day of active gameplay.
The main task in escape genre games is to pass the levels, find the right items, and solve puzzles. Despite the simple gameplay mechanics, the game has a lot of characters that lure gamers to solve puzzles.
Best Free Escape Adventure Series Android Games
As mentioned earlier, Adventure Escape is one of the best free escape games on Android. The project was originally available in one version – Adventure Escape Mysteries, but gamers quickly went through the main storyline, and there was no content left for them. Then the Haiku Games Co studio released 5 more projects in the adventure puzzle genre, which remain at the top in the PlayMarket regarding the number of positive reviews.
Adventure Escape Mysteries
The community received the first release of the Adventure escape game Mystery. Excellent puzzles that are rarely repeated in other projects, but they are not as simple as they might seem when passing the first levels.
The main story is simple and interesting: You are the main detective investigating a murder in a small town, so the level design corresponds to the different streets, rooms, etc.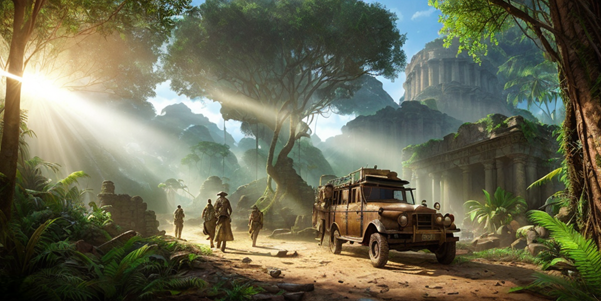 Adventure Escape: Hidden Ruins
If you don't like a hackneyed detective storyline, how about an Uncharted or Indiana Jones setting? Among the best free mobile escape games Hidden Ruins is valued for its level building and design. In combination with a pleasant drawing, you get a great game. For connoisseurs of this genre, such a game will be a good option for a timeout or warm-up before mental activity.
Also Read: What is 66EZ – How to Play Unblocked Games in 2023
Adventure Escape: Allied Spies
The storyline of this game revolves around Ed and Marie Hamilton, who are secret agents. The mission's main goal was to take out two scientists from the territory of occupied France and get information about the secret weapons of the Reich. Arriving at the place, the heroes meet with the local militia and find out that the whole operation did not go according to plan, and now everything depends on them, and they need to help the agents. Unlike other escape room games in the series, characters and their dialogues play a central role here.
Adventure Escape: Asylum
This game, in truth, does not pull on the level of top horror but is among the best escape games mobile. The plot here is cold-blooded and sometimes sharp. You need to help the girl Anna, who woke up in an unfamiliar shelter with very blurry memories. Soon, she realizes that the starting point is the Byers Institute. The heroine begins to imagine a mysterious girl who has obvious mental problems. But between dialogues, you still have to solve a few puzzles that balance the plot and gameplay.
Adventure Escape: Starstruck
We believe this project is one of the weakest of the Haiku Games. The plot follows a popular actress who goes missing and is wanted by Detective Kate Grey. If you liked Adventure Escape Mysteries, this project might disappoint you. But classic puzzles and interesting locations will dilute the mid plot and character dialogues.
Adventure Escape: Framed
And last, Adventure Escape: Framed ends our list of escape room games from Haiku Games Co. It is worth paying tribute to the developers. The game is made at its best, and the exciting plot includes many situations and characters you must interact with. All puzzles are built based on logic, and highly detailed locations and scenes will complement the pleasant impression of the game.
Why Should You Try the Adventure Genre?
Adventure Escape will be another game for you in the piggy bank of completed puzzles if you like games to train your logic or intuition. But for those who are not familiar with this genre, puzzle games are the perfect time killer. These are not just games you need to click on; here, you can find many characters, the prototype of famous actors and movie characters. So feel free to check out best escape games offline with free gameplay and time killer features.
FAQ
This is one of the many genres of mobile games, the essence of which is to find a way out of the team using items, hints, or combinations of actions.
What skills can you develop by playing escape games?
One of the main skills that develop the Android genre adventure games is logical thinking. Sometimes games have tasks with limited time, so motor skills and attention can also develop.
Are escape games suitable for all ages?
Relatively yes. Some games are 16+ because they have scenes with blood or rough dialogue. But in general, puzzle and escape games are suitable for all ages.