Instagram
Instagram Filters- How to Use Instagram Filters to Improve Your Photos?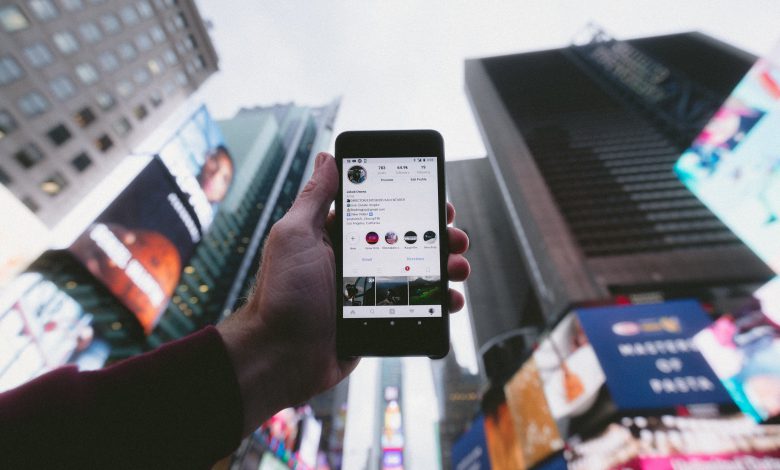 Instagram Filters are face filters that use augmented reality (AR) effects that you can apply to your real photos and videos. Instead of just sharing selfies or other photos on Instagram, you can add emojis, hearts, or other filters to your photos. But beware, Instagram Story filters are not like the built-in photo filters you can find when you post photos to your feed. 
Photo Filter adds another color to your photos. Instagram Filters can go even further by adding augmented reality effects to add a whole new size to your photos. In other words, they are more interesting, interactive, and have more potential for branded content.
Also Read:
How to Find Best Filters?
You can easily approach your Instagram filters. Here are some instructions by Instagram
Tap the camera to create a new story.
Swipe left at the bottom of the screen and select an effect.
Keep moving your finger to try all the effects until you find the one you want to use.
You can continue to slide your finger to the left to select the one you like best. After selecting a filter, tap to take a photo, or press and hold to record a video. You should see the filter you selected. The good news is that you can click on filters to keep testing them all until you figure out how best to make them work for your photos.
How to Use Instagram Filters?
Here are a few steps to help you add or use Instagram filters for your images:
Open the Instagram app
Go to your Instagram feed (where you will see others posts)
Above the "+" sign at the bottom of the screen
Select an image from the gallery or take a photo/video using the camera icon
Pinch your finger to zoom out or in
Click the "Next" button in the upper right corner
Scroll through the filters at the bottom and tap the selected filter
Click the Next button
Add a title and any hashtags, custom tag, and location
Click the Share button in the upper right corner
Read:
How to Use Others Story Filters?
You may have already seen the filter in your friends' stories. For example, someone is playing with the puzzle "What kind of Disney character are you?" And you want to use it. All you have to do is click on the filter name in the upper left corner of the screen to use it. This is a quick way to use a new filter, but not necessarily the best way to continue discovering new filters.
Make Your Own Filters List
Facebook launched custom AR filters in 2019 on the Spark AR Studio platform. You don't need to be an expert to create AR effects for Instagram Stories. There are some helpful guides on Facebook to help you get started. You can also take inspiration from others before creating your own filters. This is a great opportunity for anyone who loves to get creative and also for brands looking to get the most out of their Instagram Stories.
Augmented reality brings new dimensions to life and can help brands stand out. Since the public release of Spark AR Studio, many brands have created their own filters.
Read:
How to Edit Your Photos?
You don't need to use Instagram filters. You can also use effects to edit your posts and, in essence, create your own filters. (Note that editing cannot save future photos — you must manually adjust the appearance of your images for each post.) To save time, you may also apply Lightroom Instagram presets that allow you to edit your photos in a few clicks.
Settings are available through Instagram effects that have the same results as you find in filters, but lots of tweaks for the unique flavor of each photo, such as:
Saturation to bring out the color
Contrast to add brighter highlights and dark areas for shadows
Add vignettes for darkening edges
Sharp image (especially useful for fighting blur)
Some people like bright colors, so it is recommended to increase saturation and contrast. These effects can be applied directly to your image or after you have selected a filter. In total, you can experience 13 effects. To use effects to images, start by following the steps above to create an Instagram post. When you get to the screen with filter options, click the "edit" button:
All Instagram effects will be displayed at the bottom of the screen. Scroll through them and tap the effect you want to adjust.
A bar appears after the effect has been reproduced. Swipe up and down on the bar to increase or decrease the intensity of the effect.
Instagram filters are very famous right now. Everyone loves them and can help you try new creative ideas. Think about all the quizzes and how people love trying them. This is the perfect time to experiment with creating your own filter. You don't even need to be a developer to create your own filters. Even a simple idea can be very attractive.