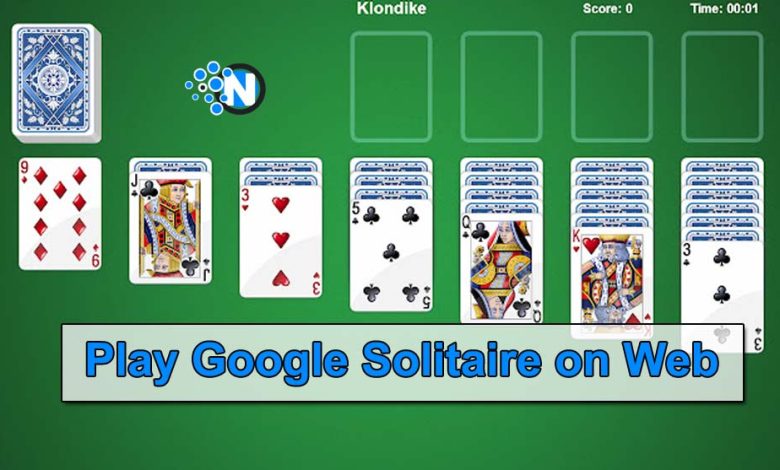 Google Solitaire is one of the most classic card games that has cast a spell over users for many years. Still, it is the top choice for people who want to engage their leisure time in engaging activities. If you and your friend are fond of playing card games and want to challenge your card-playing skills, this title is the best option to go with. The game can be accessible over the web so that you can pocket the entertainment without enormous effort. We have developed this guide to help you through the ways of approaching this title conveniently.
What is Google Solitaire?
We described previously that Google Solitaire is a card game but available digitally. As the name represents, Google users can easily play this game with their browser's help. It is a single-player game designed by the world's largest search engine and built into the browser. Moreover, they have made it accessible with the Internet connection, allowing players to organize shuffled cards into four foundation piles.
Winning this game is not simple, as you need to be very strategic while manipulating the cards. Furthermore, comprehending the tableau columns is necessary. Otherwise, you won't be able to design the piles for suit. Consequently, moving from Ace to King becomes impossible.
How to Access Google Solitaire?
Accessing Google Solitaire is not a hectic procedure. However, you have to fulfil some essential requirements to have your hands on this high-end game. In the under-section, we have elaborated on the complete processes of approaching this outstanding title without facing any trouble.
1 – Requirements
The critical requirements for Gooogle Solitaire are in the following portion, delivering all the important insights.
Laptop or PC: Firstly, you must have a good-quality laptop or PC to play this game. It's not about leveraging a high-end gaming gadget. Because the game is playable online, you can own a traditional home PC with average specifications and even a small memory capacity.
Internet Connection: We explained previously that the game is available online. Therefore, having an Internet connection is a must. In addition, you must consider having high-speed connectivity to minimize the lagging and ensure smooth performance.
Updated Browser: Lastly, you must update your Google browser to allow all the cookies and store required caches. In this way, you can have close entertainment without facing any glitches.
2 – Search for Google Solitaire
After having an updated browser with good Internet connectivity on your laptop or PC, you need to search for Google Solitaire. Open your browser and hit the search bar with the query. It will take you to the results page showing various results. However, Google has altered its mechanism, and now, it directly showcases the game in the snippets section, as shown in the image.
3 – Enter the Game
After reaching the results page and seeing the game snippets, you have to click the Play button to enter the Google Solitaire game. Hence, you will be on your way to entertain yourself and challenge your skills.
How to Play Google Solitaire?

The under-section will highlight the complete details on how to play the Gooogle Solitaire game on the web.
1 – Understand the Interface
Before heading toward other features, you need to understand the game's interface to learn about all the options and attributes integrated into it.
a. Difficulty Level
After clicking the Play button, the game will take you to the board with a pop-up bar opened to allow you to choose the difficulty. If you are a beginner, click on the Easy. Otherwise, the Hard option enables you to challenge your skills.
b. Game Layout
After selecting the difficulty level, you will be able to access the game layout. Unlike other games, it showcases a simple interface with card decks and a tableau in the middle of the screen. While the right margin showcases a box to store the cards.
c. Game Options
The upper bar of the game interface showcases numerous settings options, like sound effects, hints, and auto-complete. You can customize them according to your preferences and requirements for personalized entertainment and amusement.
How to Win the Google Solitaire Game?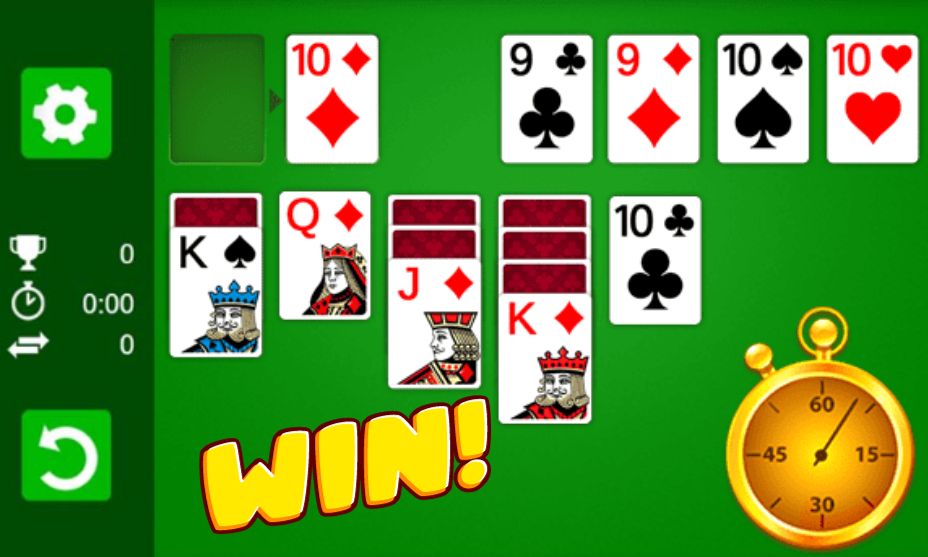 Winning the Google Solitaire game could be easier by following a proper strategy. We have enlisted some top tips and suggestions to help you win the game.
1 – Uncover Hidden Cards
You must focus on uncovering all the face-down cards in the Tableau. It will allow you to access the cards underneath. Thus, it creates more movement options, enabling you to move ahead.
2 – Use Empty Columns
When you start the game, some columns in the Tableau are empty, allowing you to store cards temporarily. You must also use them because it makes it effortless to use them for building the foundation.
3 – Avoid Filling Foundations Too Quickly
It is necessary to follow precautions when moving cards to the foundations. The reason is that you may need some cards in the Tableau when it comes to completing the game.
4 – Patience and Strategy
This point also resonates with the previous one because winning Google Solitaire requires patience and strategic thinking. You must plan your moves carefully by determining their effects proactively. Hence, you will be to become the King.
5 – Follow the Winning Criteria
The winning criteria of this high-end game is to fit all 52 cards in 4 piles to build foundations. You only have to complete them in ascending order for each suit, moving from Ace to King.
Final Verdicts
Google Solitaire is a classic card game that offers hours of entertainment. Whether you're a beginner or an experienced player, mastering Solitaire can be a rewarding experience. Follow the steps outlined in this guide, practice your skills, and have fun playing Google Solitaire on the web. Moreover, playing Google Solitaire on the web is a straightforward and enjoyable experience. So, fire up your web browser, search for Google Solitaire, and prepare to play great and pocket the packs of entertainment and fun while moving from Ace to King.