Business
How to Nurture the Next Generation of Business Entrepreneurs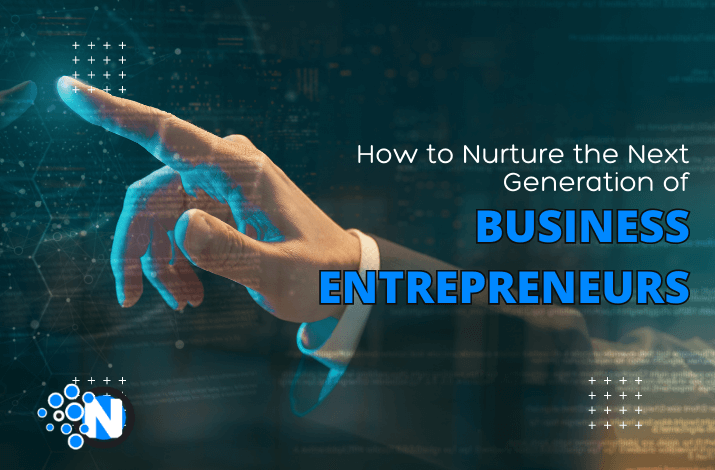 30 years ago, if you had told a businessperson that the future of their industry would be defined by artificial intelligence, organizational synergy and other similarly lofty concepts, they would have dismissed it as science fiction. But that goes to show you how quickly the business world is moving. In the span of a single generation, entire industries have transformed – whether by disruption, innovation or evolving business practices.
And it will change again. Who knows where the next generation of entrepreneurs and business thought leaders will take us? Who knows what unimaginable technologies, corporate philosophies and cultural changes they will introduce? It's not for us to know. Right now, our only job is to nurture this next generation by giving them the tools, resources and opportunities to thrive.
In this article, let's explore a few ways to nurture the next crop of entrepreneurs. Whether you're a proud parent or a dedicated mentor, you can follow the tips below to arm young entrepreneurs with the tools they need to succeed in the future – whatever that future may look like.
Encourage Imagination and Curiosity
It seems clichéd to say that young minds need imagination and curiosity, but it's true. Without the space and permission to think boldly, some otherwise brilliant minds might not reach their fullest potential.
If you're the parent of a budding entrepreneur, you can try a simple thought experiment with your teens. Ask them to imagine possible futures. Ask them to imagine how macro-trends and technological advancements might shape the future; how humans will solve shared, pressing problems; how the world will look and feel. This simple thought experiment spurs young entrepreneurial minds to think about the possibilities they can influence – instead of present realities.
It is part of a greater thought movement called futurism (or, sometimes, futurology). And it helps people develop new innovations and ways of looking at the world. In an afternoon, encourage the young entrepreneur to develop their notions of possible futures in whatever way they feel comfortable – whether that's by sketching pictures, writing fiction, developing a prototype of a product, etc.
Introduce Them to Mentorship Programs and Camps
There's no shortage of entrepreneurial mentorship programs for teens. These programs don't replace real-world experience or formal education; instead, they get young people started on the right path with actionable advice, a peek into some "insider baseball," and a little hands-on learning.
Likewise, consider business summer programs for high school students. These programs introduce teens to the fundamentals of starting or leading an organization, as well as a few key business concepts.
You can often find these programs and camps simply by searching a few select keywords. Start with what you want: "Business mentorship for teens," or "Entrepreneur summer camp for young people," e.g. And then add your city or region as an additional keyword to whittle down the results.
Consider Online Schools for a Progressive Education
A ministry inspected online high school is a fantastic way to nurture the next generation of entrepreneurs. To start, online education is (obviously) tech-forward, which sets students up for an increasingly digital business environment. They learn how to communicate effectively online, execute tasks and leverage digital tools.
More than that, online education teaches several soft skills critical to entrepreneurship. Because online schools are self-paced, students hone their independent thinking skills, self-motivation and time management. These are critical skills in a business world defined by self-starting and ingenuity.
Finally, flexible and self-paced online schools may help your budding businessperson get through high school faster. Because online courses don't have fixed start and end dates, students are free (sometimes encouraged) to work through a course faster. By completing their courses quicker, they can graduate sooner, giving them a leg up over peers when it comes to entering competitive post-secondary business programs.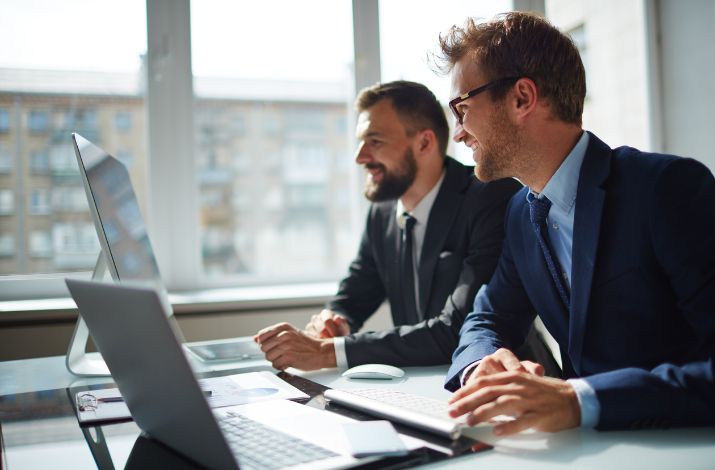 Go Ahead and Start a Business
Even if your teen doesn't take their ideas to market, going through the motions of starting a business can be immensely fruitful. Encourage them to develop possible business ideas, write value propositions, craft an investor proposal and execute market research. If business and entrepreneurship is their passion, there's no such thing as starting too early. And who knows – if they have a winning idea, that might be college paid for!
If you're unsure where to start (the business development process is a challenging one, even for parents!), check out the link above. It's a helpful Shopify article on starting a business with teens. Granted, it's geared towards e-commerce (Shopify's bread and butter), but it has some broad advice nonetheless.
Start Researching Business Programs Early
Not all businesspeople go through university or college business programs. Some entrepreneurs are "self-taught," relying on their lived experience to teach them key lessons on leadership, financial concepts and more. But the classic "MBA" is still an effective way to fast-track that learning. What a self-taught entrepreneur learns in ten years in the field, an MBA student might learn in four.
That said, it's never too early to start researching business programs. Look for programs with high international rankings and a list of successful alumni. Research what a student needs to enter that program (minimum GPA, prerequisites, application criteria, etc.). And then, along with the willing help of your young entrepreneur, set goals to ensure that they're on track for eligibility. One word of caution, however: don't put your eggs in a single basket. If you have your sights set on one MBA program, at least give yourself backup options in the event of a rejection.
Fostering the next generation of entrepreneurs is about more than arming them with hard information about business. It's also about spurring creativity, enabling mentorship, honing soft skills and opening opportunities. As a parent, guardian or mentor, follow the actionable advice above to give your budding innovator the resources they need to envision success. Throughout the process, make sure that they feel like they have a say in things too – and they don't feel forced or pushed into pursuing business.