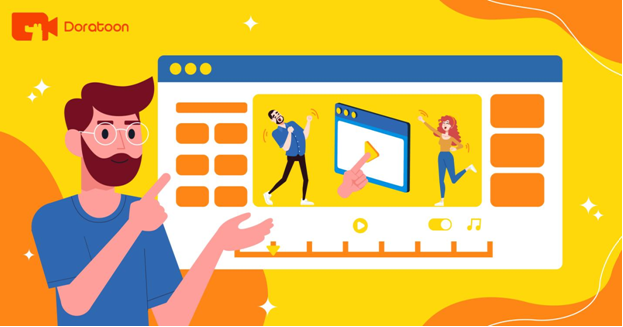 YouTube nowadays has become more than a streaming video and sharing platform. With the opportunity to monetize video, people and businesses alike increasingly see YouTube as a profitable platform. Whether your goal is to post an instructional video for your goods or create a video animation, the grounds to depend on YouTube are limitless.
Yet, in this respect, the issue of how to make an animated video for YouTube and where to find the best animation video maker online free. It is a common misunderstanding that a trained animator can only create high-quality animations. Video creation may now be completed in minutes with the advent of free and paid internet animation tools and platforms. We have prepared a complete guide on easy animation online.
Types Of Youtube Animation Videos:
Animated films fit into one of five main genres. Each has benefits and drawbacks depending on the artist's preference. Knowing the types of animation may help artists select their professions.
Traditional Animation
2D Animation
3D Animation
Motion Graphics
Stop Motion
How to Make Animated Youtube Videos For Free:
We've prepared a list of reliable sites to make easy animations online before you start looking for the finest animation creators online.
Doratoon:
Doratoon, like other cartoon video makers, is an internet tool that enables you to produce beautiful movies for your company or other reasons and attract and engage visitors into actual customers. Doratoon assists professors in incorporating appealing, instructive, and helpful pictures into their learning and teaching films in order to improve online communication.
Features:
Add images
Insert background music, sound, and dubbing effects
Use format printer      
Convert PPT and transform it into a video effortlessly
Animated characters with over 8000 face emotions and movements make your films more engaging, practical, and appealing.
A.I. dubbing tool from text input. You may record high-quality audio for use in animated videos.
Moovly is a free animation software that runs on a cloud service used by small companies, big organizations, and individuals. If you're looking for a way to create cartoons for YouTube, Moovly is a great place to start.
This tool allows you to create your desired video material according to your tastes, whether an animated explainer film or an instructive graphic for your YouTube channel. This platform presently offers a template collection with over one million animations, short clips, and music/audio recordings that you may use in your movie.
Characteristics:
An extensive digital media library is available.
Interface with drag-and-drop functionality
Several video templates are available.
Animations created by hand
Option to download and share videos on social networking sites
Powtoon is one of the best animation video maker apps that allows you to produce high-quality animated videos quickly. Although the free plan only provides 100 MB of storage, you may always increase your plan. You may modify the objects to your liking by using pre-defined layouts from the resources folder. Powtoon offers a variety of pricing and membership options.
Characteristics:
Inserting audio files is an option.
Video may be exported to YouTube, Twitter, Vimeo, and Wistia.
Copyright-free music and objects are available.
Modes of presentation and animation
Photoshop CC plugin for Powtoon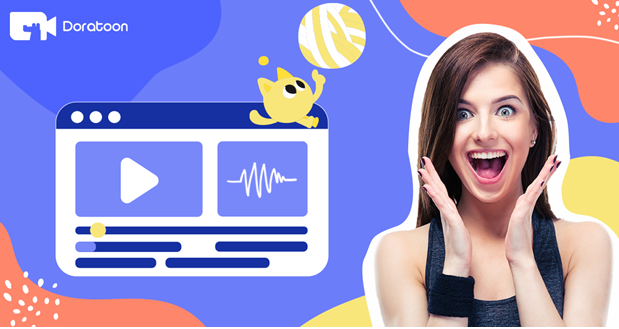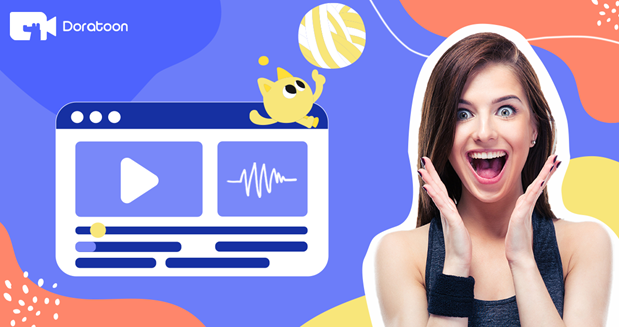 How to make aesthetically advanced YouTube animation videos
It's not as difficult as you may believe in creating an aesthetic video. Everyone can create beautiful videos easily if they use the appropriate aesthetic video editor and pay attention to a few essential aspects while making aesthetic changes for their video. Here are the few steps for making aesthetically advanced youtube animation videos:
Choose Free Animation Software:
Many video editors allow you to make aesthetic changes to your video, such as applying filters, changing color settings, and so on. FlexClip is a video editor that comes with a variety of filters, themes, and editing tools to help you improve the overall aesthetic of your video.
Make Easy Animation Online by Adding Filters:
FlexClip offers several stunning and free filter effects to pick from. Just add those stylish video filters to your clip, and follow these easy methods to improve your video's aesthetics.
Step 1: Import your youtube clips to the FlexClip Filter Editor. Alternatively, you can use the Get Started option to upload your movie to the editor immediately.
Step 2: After your video has been uploaded, click the "Filter" option to choose whatever aesthetic appeal you wish to apply to it.
Make Aesthetic Video By Color Grading:
To make your film more attractive by color grading, follow the easy procedures below:
Step 1. First, you'll need to upload your video to the FlexClip Online Color Grading Tool.
Step 2. Change the color of the video or picture by using the Adjust button.
Adding animations to your movie is simple and only takes three steps:
Step 1: Install the FlexClip Video Editor.
Step 2:Animate a still picture using the Animation button. Choose from a variety of animation effects and add them to your photographs.
Step 3: The Components button on the sidebar allows you to add dynamic elements to your movie or create animations with other essential elements.
Conclusion:
It is not necessary to be an expert video editor to make animated videos. You use animation video maker online free to make easy animations online. We have compiled a list of the best animation video maker app in this article. I hope it helps you.
Best wishes!